Hey Adians!!!!!!!!
Welcome to the Aditya Narayan Fanclube, the guy who stole our hearts in the first sight of seing him!!!
He was a child actor .....he has sung and/or acted in these movies........ Rangeela, Pardes, Jab Pyar Kisi Se Hota Hai, Masoom, Taal.. And Many More!!!!!
He is back and he hosts Saregamapa!!!
Feel Free To Do Anything You Wish To!!!! Just Remember To Still Love Adi!!!!!!!
A Few Facts About Him:
His Birthday is on August 6, 1987
He is originally Nepali and Bihari!!!!
His Favorite Colors are Red & Black
Things to look forward to in the club!
DOTW
MOTW
GOTW
&
Many Parties
New Sigs added by SnowFlake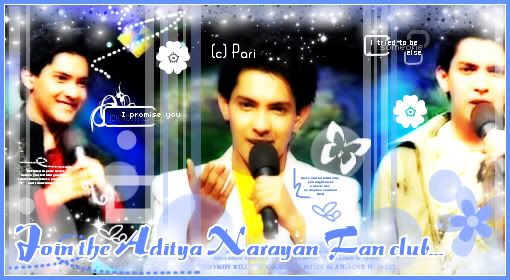 Sig posted by Pinky
Some Sigs posted by Cutipierani:
Sigs posted by ~*!Ripi!*~
Avi's Added by Amisha
Siggy added by Adi's Girl(Rashmi)
NOTE: If you would like to be a member just hit the Thank You button...
If you have any suggestions or questions plz PM me
I will be posting the latest news, pic, sigs, and Videos posted in the club and try to update as soon as I can
Other Things Added
:
Aditya and Salman Moment Video posted by SonPan:
http://www.zshare.net/video/27497651eec77e/
Salmaan Hugs Adi Video posted by Rani:
http://specials.rediff.com/movies/2007/jul/19salman1.htm
Salmaan Lets loose on Saregama-Article posted by Rani:
http://www.india-forums.com/forum_posts.asp?TID=676258&T PN=24
High on Love-O-Meter-Article Posted by LovinLovely
http://www.india-forums.com/forum_posts.asp?TID=676258&T PN=20
When Kanpur Rocked.....-Article Posted bu LovinLovely:
http://www.india-forums.com/forum_posts.asp?TID=676258&T PN=20
Chat Script of Aditya on Indya.com: Posted by LovinLovely
http://www.india-forums.com/forum_posts.asp?TID=676258&T PN=18
Salman creates havoc on Sa Re Ga Ma sets-Article postd by LovinLovely
http://www.india-forums.com/forum_posts.asp?TID=676258&T PN=6
Udit was kissed at 16 and Aditya at 19 -Article posted by LovinLovely
http://www.india-forums.com/forum_posts.asp?TID=676258&T PN=2
Video of Aditya performing Must Baharo posted by Son Pan:
http://www.youtube.com/watch?v=qgMmE_c5AfE
Father's day video with Aditya posted by Riya :
http://www.zshare.net/video/231734719fa5ef
Urber started a new Aditya Chat Club here
http://india-forums.com/forum_posts.asp?TID=670598
Girl kisses Aditya on June 29th episode posted by Urber:
http://www.amchiimast.com/2.php?1=29thjune_sa_ra_ga_ma_1.wmv
A girl from the audience kisses Aditya -Aricle posted by madeforme
http://www.india-forums.com/forum_posts.asp?TID=657785&T PN=29
Things I love Posted by Pinky:
http://www.india-forums.com/forum_posts.asp?TID=657785&T PN=14
Celeb Score Sheet posted by Madeforme:
http://www.india-forums.com/forum_posts.asp?TID=657785&T PN=5
Million Dollar Babies Posted by Adityalover: http://www.india-forums.com/forum_posts.asp?TID=657785&T PN=4
Mauli Dev has become talk of the town-Article posted by Pinky
http://www.india-forums.com/forum_posts.asp?TID=657785
Aditya at Launch party pictures...Posted by Adityalover:
http://www.india-forums.com/forum_posts.asp?TID=611696&T PN=102
Aditya in "yai re" from Rangeela posted by Urber comes in 3:42
http://www.youtube.com/watch?v=HzbpGWAJPzg
Blazing his own trail -Article posted by Adityalover:
http://india-forums.com/forum_posts.asp?TID=611696&TPN=9 5
Aditya Narayn's dirty secret and Aditya talks about papa the great posted by Pinky:
http://india-forums.com/forum_posts.asp?TID=611696&TPN=9 4
Aditya and Mauli Dev in a romantic relationship? Posted by Urber:
http://india-forums.com/forum_posts.asp?TID=611696&TPN=9 3
Aditya Narayan Dirty secret/Simple but Naughty Posted by Madeforme:
http://india-forums.com/forum_posts.asp?TID=611696&TPN=9 2
Aditya and Family at blue water premiere posted by Adityalover:
http://images.indiaglitz.com/playerV2/vplayerV81.asp?vid=267 76&category=5009
Romance Brewing in Sare ga ma pa challange sets posted by Aidtyalover:
http://india-forums.com/forum_posts.asp?TID=611696&TPN=8 7
Full Filmy Family Plot added by Adityalover:
http://www.india-forums.com/forum_posts.asp?TID=611696&T PN=87
Article Naughty and Nice added by Snowy: http://india-forums.com/forum_posts.asp?TID=611696&TPN=8 4
Links added from ~*Miley_Fan#1*~ :
A List Of Songs Aditya Narayan Sang
http://india-forums.com/forum_posts.asp?TID=766395

Here is the Direct Link
http://ww.desimusic.com/songs/singer/1247/aditya-narayan.htm l
Manzil - SaReGaMaPa Challenge 2007 Songs
http://ww.desimusic.com/music/artists/songs/6626/manzil-sa-r e-ga-ma-pa-challenge.html
Lyrics To Ek Din: http://www.indicine.com/movies/bollywood/ek-din-teri-raahon- naqaab/

Aditya Narayan performing Ek Din in an episode
http://youtube.com/watch?v=PMYeDPH0yzM

Aditya Narayan performing Ek Din LIVE in SaReGaMaPa Challenge 2007 Finals
http://youtube.com/watch?v=wF4Xj21KZRA

Aditya Narayan performing She Said LIVE in SaReGaMaPa Challenge 2007 Finals
http://www.youtube.com/watch?v=tLPPQKL9pyo&mode=related& amp; amp; amp; amp;search=
Links Posted By Sweta0193:
His chota bachcha preformance on lil champs http://youtube.com/watch?v=WLZLSbgKG58
His maahi ve preformance with harpreet n poonam
http://youtube.com/watch?v=nAJScMQIUb4
The awesomest interview everrrrrrr
http://youtube.com/watch?v=Qzg6dWWONiQ
Adi's mauja mauja
http://youtube.com/watch?v=7zJvnp8KdMo

Salman entry
http://youtube.com/watch?v=BaC2qFpg798
Link Added By -chandni-: http://youtube.com/watch?v=WjqUIuZai2Y
Sig added by Pinky and made by Chandni
Aditya singing Himesh Reshmiya songs Video sent to me by Madeforme:
http://www.youtube.com/watch?v=fVAuNMQmKP4
SBS Video of Aditya Posted by Adityalover
http://
www.zshare.net/video/21299862644164/
"Passion for Designing" Article Posted by Adityalover
http://cities.expressindia.com/fullstory.php?newsid=239139
"Surprise Package"-Article
http://www.india-forums.com/forum_posts.asp?TID=611696&T PN=40
Aditya's interview as a lil kid shoo cute
http://www.bollywood.tv/free/Aditya_Narayan_Interview--2725
Article, Pictures, and more posted by Pinky and snowflake0555
http://india-forums.com/forum_posts.asp?TID=611696&TPN=3 8
Aditay and Ashaji singing together posted by Pinky:
http://saregamapa.rediff.com/may31_Vd5.html

Aditya is ahead of me-Udit Narayan..Posted by Urber:
http://india-forums.com/forum_posts.asp?TID=611696&TPN=3 7&#10746873
A Message from Me to all the FC Members
:
http://india-forums.com/forum_posts.asp?TID=611696&TPN=3 5
Aditya singing TENU LE KE sent to me by madeforme:
http://www.youtube.com/watch?v=AfSXyBvd_A8

Adiya's latest Interview posted by madeforme :
http://www.youtube.com/watch?v=Wt8stJ3UNpY
A video of little Adi singing "I love my India" from Pardes sent to me by madeforme:
http://www.youtube.com/watch?v=8tlTAeLrImc
"I'm not dating Jiya Khan"-Aditya
A pic and another Article
Posted by BabyStone :
http://www.india-forums.com/forum_posts.asp?TID=611696&T PN=31&#10672812
Article done by our very own Buzzing Bees Posted here by me:
http://india-forums.com/forum_posts.asp?TID=611696&TPN=2 9&#10636706
Article sent to me by Madeforme and Posted by Urber:
http://india-forums.com/forum_posts.asp?TID=611696&TPN=2 7
Articles sent to me by madeforme:
The new Sa Re Ga Ma Pa Challenge host:
http://www.screenindia.com/fullstory.php?content_id=15694

Exclusive Interview with Aditya Narayan - new host of Challenge 2007
http://saregamapashow.com/2007/05/exclusive-interview-with-a ditya-
narayan.html
Aditya in SBS posted by Urber :
http://www.zshare.net/video/www-desi9-com_sbs20may-wmv.html

Rani Mukherji is too old for me posted by CRAZIE
http://www.india-forums.com/forum_posts.asp?TID=611696&T PN=26
Aditya brings a smile to sweet children posted by Adityalover:
http://www.india-forums.com/forum_posts.asp?TID=611696&T PN=25
More pic of Adi's mom's B'Day added by BabyStone:
http://www.india-forums.com/forum_posts.asp?TID=611696&T PN=23
Some information of his career posted by adorablegurl :
http://www.india-forums.com/forum_posts.asp?TID=611696&T PN=20&#10553615
Article sent to me by Madeforme:
http://www.india-forums.com/forum_posts.asp?TID=622517
Article added by Urber : "I would love girls fainting over me"-Aditya
http://www.india-forums.com/forum_posts.asp?TID=611696&T PN=18
Article sent to me from madeforme:
http://www.india-forums.com/forum_posts.asp?TID=611696&T PN=16&#10505565
Aditya singing Papa keh te hai in the first episode posted by madeforme:
http://www.youtube.com/watch?v=yZL8dicr2no
Title track featuring Aditya added by Urber
: http://www.youtube.com/watch?v=fSpDnqaw9U0

Article Added by Urber : Step in to the life of Aditya Narayan
http://www.india-forums.com/forum_posts.asp?TID=611696&T PN=11
Watch his dance performance and Listen to his sexy voice in this Dhoom performance
posted by: snowflake0555 http://www.zshare.net/video/srgmp_aditya_5may_sc-wmv.html
Article added by: Manasi_16
http://www.india-forums.com/forum_posts.asp?TID=611696&T PN=8&#10429971
Pictures added by Urbur: http://www.india-forums.com/forum_posts.asp?TID=611696&T PN=8&#10418802
Article Added By : xo-Krupa-ox
Rani Mukherji is too old for me- Aditya (Article)
http://www.india-forums.com/forum_posts.asp?TID=611696&T PN=7
Urber posted the video link for SBS this is the link
http://www.zshare.net/video/sbs_4th-april_d9-wmv-1ke.html

Kaira posted some nice sigs here
:
Article posted by Me: Aditya runites with Asha
http://www.india-forums.com/forum_posts.asp?TID=611696&T PN=7&#10416530
Pictures Added by Sonpan
Pictures posted by Rani
Picture added by Pinky
Pictures added by Madeforme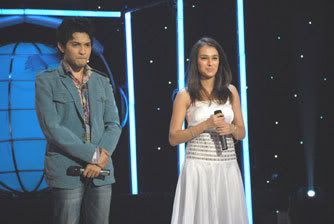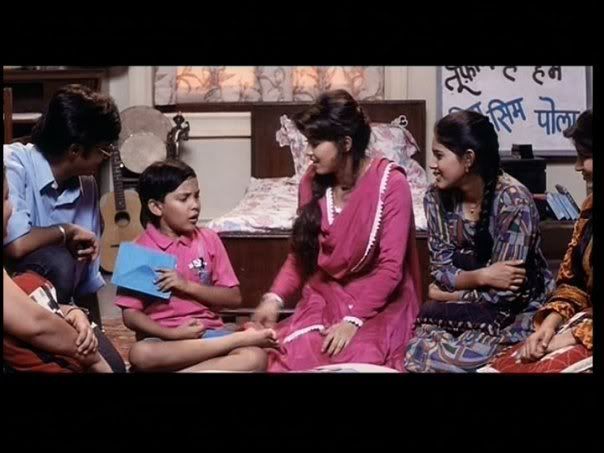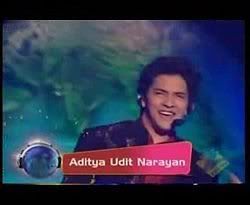 New Pictures of Adi - Adityalover
Some pictures posted of Aditya in his Mom's B'day party...Posted by AdityaLover/SpoILed BraT
Some pic posted by Urber
here are sum pic~
Pic Posted by BabyStone

Aditya with SRK when a kid
Pic posted by BabyStone


Edited by kmishra - 01 January 2008 at 10:23am