<!--[if !vml]--><!--[endif]-->
A Silver Jubilee is a time to pause and reflect on all the good work done
A silver jubilee is a significant milestone by any measure
A silver jubilee is a huge achievement by any standard
Silver Jubilee is a momentous occasion and should be celebrated as such
A Silver Jubilee is a time to look back and thank every person who has contributed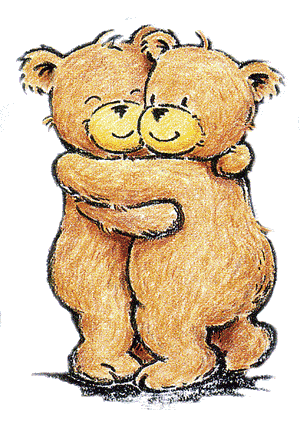 Nagmein hain
Shikwe Hain
Kisse Hain
Baatein Hain
Baatein Bhool Jaati Hain
Yaadein Yaad Aate Hain!!!!!
This is a special moment—I insist—Take a 24 FCs leap!!!!
Recollect those wonderful memories—excitement of writing for the first FC---A feeling of being a proud Rajeevian—The celebration of Rajeev's first step towards success—his first ever Award—His achievements—his falls—All those wonderful moments of being together---those small fights—hehehehe really those fights too come in that beautiful list of memories!!!!!
Shout out for those LOST friends---who had been with us for sooo long—but are , for some reason missing from this wonderful world----Take an oath to burn those hard moments spent in this world---and Promise Urself to be with this—in this world—FOREVER!!!!!
Be United—Stay United-----policy of RK FC!!!!
After completing soooo soooo many pages in the name of this very special man—I don't think he needs to be introduced in the front page---still there might be many who want to join us on this very special day!!!!
So
Just for them
Here it goes!!!!
He was brought up in an army background as his father was in the army. He did his B.Sc in chemistry before producing his own documentaries. He finally came to Mumbai where he got his deserved success!!!!!!!!!!!!!!!!!



.

Kya Haadsaa Kya Haqeeqat!!!!!
Not many actors would love to start their career as a BAD MAN, especially in TV where ppl literally worship the agyakaari Beta and bahupatni vratasta (man with many wives lol) pati and curse those Bad Men who never leave a chance to hurt these god men!!!!
But this man, not just had the guts to take a risk, but also had the talent to prove his choice right!!!!
His well scripted negative act in KHKH made him win several hearts and a golden character SUJAL!!!!
Kahiin Toh Hoga!!!!!
How should UR Dream Man Be?
Tall, Dark, Handsome, sweet, caring, one who knows to give anything n everything for LOVE!!!!
And here we had one man—short, fair, hmm handsome—adamant, rude---possessive---would take away anything n everything to gain his love----This character was scripted to be a Bad Man—but soon became a dream man of many many yong girls, aunties and mummys too!!!!!
Its easy to play a boy next door, but hard to be an arrogant LOVER----I guess this was the reason why Sujal became a household name –to an extent that HE still lives in every house—in spite of the fact that the serial KTH went off air a year bak!!!!!
Time Bomb
"Its Hard to be versatile in a industry like TV"---Some actor has said dis once!!!!
That might be true—just for others!!!!
I guess normally we love to stick to what we R best at or are famous for—but this oh so unique actor was desperate to shed his romantic image—wanted to try something different—I guess that's exactly how a versatile actor is born—haan toh our hero Rajeev quit KTH—which gave hm utmost name n fame----took a offbeat series—time bomb—whch was a critical hit—but not a popular one—nevertheless Rajeev was successful in shedding his good man-bad man image n emerged as the new Angry Young Man of TV!!!!
Sun LeyNa
Rajeev and Aamna kii jodi KTH mein itni famous hogayi thi kii unhe wapaas dekhne ke liye sab log betaab hii betaab the—toh just for them was this cute love story made---
Again this pair created their magic n aaj tak who magic kam nahiin hua n shayad kabhi nahiin hoga!!!!!Sun liya?? hehehe


Deal Ya No Deal and CID
Phir Humaare Logic Master ko phir kuch naya try karne ko soocha—aur kya—HOSTING!!!!!
DYND---is game show ke anchor bane—lekin sirf kuchi episodes ke liye---HIT ya FLOP –alag baat hain—koshish acchi aur sacchi thi jo dikhtii thi---versatality ka ek aur nazaara tha yeh!!!!
CID—Ek chota sa role—ek powerful performance—Koi sirf 2 ya 3 episodes se kisiko apna deewaana bana sakta hain?? Haan haan yeh banda kar sakta hain—I've seen many ppl who became Rajeevians after seeing him in CID!!!
Seek?? Role chahe bada ho ya chota—dedication hamesha 100% honi chahiye---then success will surely follow U in one or the other way!!!!

Left Right Left
Zindagi left, right jaake wapas Left pe aagayi!!!!
Pehle negative role, then romantic gray shaded role, angry young man, anchoring, cameo—ab bacha kyat ha???
A right combination of all these roles!!!!
Thus was born Captain.Rajveer Singh Shekawat
A fine army officer, a GR8 mentor, a GR8 friend , a GR8 lover n A Gr8 Human Being!!!
Hain naa perfect combination of Raj, Sujal, Varun n Rajeev!!!
His performance in LRL was the best of the lot n this character made him truly truly the asli BAADSHAH of Television!!!!!
Critics n junta had made up their mind that RA ke sooper chemistry ke baad Raj kisi ke saath bhi chemistry create nahiin kar paayega—lekin galat galat—is janaab ne kiya!!

His Chemistry with Priyanka Bassi worked right from the first episode and the jodi was a BIG HIT—
His chemistry with the villain of LRL Shwetha Salve, although seen for a short period hit well!!!

Rajeev proved that he can create chemistry not just with the leading Lady but also with the villain!!!!lol

This serial got him new fans , new FCs, new fame n a new role!!!!
Isse pehle us naye role ke bare mein bole pehle zaraa is successful ride ke zaraa cute moments dekhlo!!!!
Best actor - Gold awards 2007

Best television actor-Sansui 2007

MTV award for the most stylish host-2006

Best Cameo-Sony 2006

Best television personality-ITA 2005

Most stylish actor -MTV 2005

Best television personality-ITA 2004

Best Fresh Face -ITA 2004

Best Jodi - ITA 2004 (with Aamna)


Best jodi -Star Parivaar awards
NEW ROLE__A NEW STEP OF LIFE_FIRST STEP TOWARDS BOLLYWOOD
AAMIR
I guess this was quite an unexpected step from Rajeev's side!!!
90 of 100 Rajeevians expected him to debut in some romantic story, but Raj toh tehra Raj!!
Hehehehe
Always n always expect the unexpected from Raj's side!!!!
Ab yeh parallel cinema hain ya nahiin yeh toh pata nahiin lekin haan Rajeev aur hum sab ke liye the most important cinema of 2008 zaroor hogi!!!!

Suni suni baatein—Good story—A very much believable character ----Aamir ---hmm Raj ke liye perfect choice--What say??!!!

Keeping our fingers crossed----betaab to listen to those golden words "Aamir is a HIT"!!!!!
Aamir speaks!!!!!!!
Hi friends.... Its been a long time....and i missed you all as much or even more, then you did......as you all know the reason for my long absence, i don't feel guilty... No let me just update you all with the latest on Aamir....as of now just the climax(4days) and london shoot is pending...we had to break the shoot because my cinematographer, Alphonse Roy, had a prior committment in US...he is back on 24th Dec and we start shooting from 26th till 30th in Mumbai and we leave for London in the first week of Jan... I have had a great time shooting for Aamir...everyone loved me and i felt like the fav 'boy' in the unit...Alphonse is a great technician and is now a great friend of mine...very few can shoot the way he has shot the film...but along with the challenges of shooting he had another challenge on his personal front....his daughter and i are having this 'Chini Kum' affair and Alphonse can't seem to stop us.... Shooting Aamir wasn't easy...u will get to see that in 'the making of Aamir'...we all have worked like crazy trying to get everything right...My director RajKumar has put in his best...the assistant directors Neil, Devaanka, Anubhuti, Nitin, Ajay have worked really really hard...poor guys used to get a lot of scolding too from RajKumar...but they all miss being on the sets as much as i do.... Let me tell all of you that the film has some music(so u see, its not all that dry)...and my instincts say that you all will love all the numbers.... The trailors of the film come out with Jodha Akbar(end of jan release)....and the film finally comes out in march/april...who doesn't like his/baby? i may be biased but i hope it is a treat to watch in the cinema halls.... This is the first time i have spoken in length about Aamir...haven't even spoken to the press till date...and i m so happy about it.... Finally, i hope all of you are doing well in your lives...let me know if i could do anything for anyone...lets make this little world of ours full of love....and i asure you all that someday all of us will meet together and party...i am working towards it... Love and regards
Rajeev



(Will update this column soon with more facts!!)
Silver Jubilee
Contributions from Rajeevians!!!
Siggy made just for this occasion by Amu(amail)
And this one is by Faroo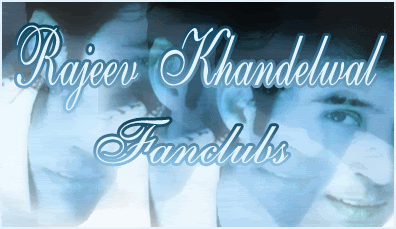 Videomix--Journey in RK FC-
by Chandni(Uudee)
[YOUTUBE]http://www.youtube.com/watch?v=KNRdOd8lROo[/YOUTUBE]
All Rajeevians will be given a new name now
CHEENIKUM ROCKERZ!!!!
CK group members
1- farislove (Zee)

2- nram
3- basanti_diya
4- cute_rabi
5- starbellz_21
6- ruksaar_khan
7- nailaqureshi
8- angelic eyes
9- angeliclooks_me
10- ANKESH --> (bravehearted)
11- cuttiepie_81
12- kiran_sherry
13- S a r a h
14- rajeevthegr88
15- lrl rocks
16- sanaa_firoz
17- shareen
18- mahek-e-gulab
19- neetaldesai
20- emms
21-birds
22- nyle
23- vivacious virgo
24- anum-mehrun
25- pinka_anshu
26- anitathebest
27- ambrinaltaf
28- sujalkideewani
29- nazrinkhan
30- togepe30 (Vandana)
31- maroon
32- janubaba253
33- ums5
34- *mansibhatia*
35- varallika
36- rajeev_crazy
37- minnee
38- Naina_lrl
39- yyyy
40- CINDRELLA(Preeti)
41- Paru_M
42- amail1601
43- a_b
44- riya_03
45- nidhi2013
46- Rajeev Aamna<33
47- surbhi 01
48- soniya_1010
49- 4ever urs
50- Ritika2025
51- sunaina02
52.divyalrl
53.riya_03
54.rajeev-bigfan
55.Binky
56.sriti
57.bhaktikaushal
58.**maham**
59.NaVy1985
60.ranjitha
61.violence_peace
62.Souma.N
63.sun_423
64.Asha_36
65.iqjaz
66.Uudee
67.dramaholic
68.rajeev_deewani
69.Barnali di
70.Trups di
71.me2kool
72.captain_ranveer
73.SAHELIGSWM
74.cool_subha2006
75.komalsirwani
76. salluranifan
77. violence_peace
78. Sweet_sujal
79. rakshi_sweety
80. cutykoo20
81.gktrina
82.Ritika
83. Kanak
84. *sowmya*
85.mz.jess
86. Voldemort (Ajay)
87.sweety_rajveer
88.Naina
89.Sarah khan
90.rajnaina
91.Nadia
92-Thaakur Saab (sorry bro all places are reserved
)
93.moreremix
94.Sai-licious
95.lrllover
96.advil
97. KMP14
98.Saara COMB
Hey Rajeevians,
Thank U sooo much for being a part of this FC for sooo long and just hope that we all manage to stay here FOREVER!!!!!!!!!!


Edited by ranjitha - 29 December 2007 at 12:52am