Kripa Sharma
Chap I : A frienship?!
We see a girl getting off of her car , a metalic blue ... car
, she lock her car , she is wearing a blue jean with a green top and a black jacket and holding a bag she looked quiet cool , she take a deep breath and started walking , she smiled on what she was thinking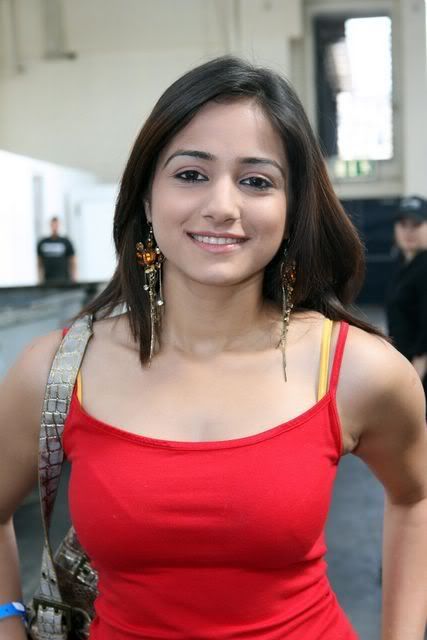 Kripa sharma
POV
Kripa : how my life changed from the last year and half , since my dear friend ,my sister-like , my Ridhima s die , we used to do everything together our first boyfriend , our first ball...everything but since the day she die everything in my life changed.
Her death wasnt an accident...she have been mudered ...yes...mudered , this day i lost a friend , a boyfriend , and everyone become distant from me .
The cause of these distance his that i choose my father over my "friends"
My father was in police , He was well-known in this city Tree hill where everything can happen , and don't happen accidently there is always a reason behind everything...
Anyway , my father suspected ridhima s parents for her death and said that it wasn't a suicide but she have been killed , but everyone says that its false , that my father his lying not even my mother
My mother , she leave my father when he needed her the most , its like she was with him only because of his money and fame...
I choose to trust my father , which make averyone against me , no one talked to me , they all gave me this look , which make you feel that you should not have come in this earth , but i didn't care
Than one day i find a friend (big smile on her face apear) , i still remember how we met
Flashback ,
A boy runing , on the road kripa was walking with her dog "tomy" , the boy bumped into kripa and fell down
Kripa saw that he was tensed , he was swating , than she heard voice
Voice : find him...i swear his life will end today
kripa return to were the boy was , she make him stand , and push him in the BIG BIN (XD you kno whish one i mean)
The Guys who where searching for the othe boy come on Kripas way
a boy : hey you ...
Kripa : (same arogant tone) hey me...
A boy : did you see a guy runing there with a blue bag
Kripa : hoo the guy with light blue shirt written LV rules on it and a blue jean with blue grey eyes
A boy : yeah yeah him
(the boy who was in the bin was shocked and was out of his wits he through that the girl would told to those studip guys that he was there he closes his eyes with fear)
Kripa : no i didn't see him
Guy : how do u kno that...
Kripa : ok leave it , he has gine in these way ...know by
on the other side laksh open his eyes a little bit shocked , and relieved from what kripa said
Another guy : hey that Kripa sharma you know the girl
Guy : hawww ok
Kripa : go find ur man , hope to never see you again
the guys at that time didn't have time they had to find this guy
they leave, kripa roled her eyes and turn to look at the bin , she smile and shook her head "alala"
kripa : Boy , you can come out of your house now
boy is coming out : heyy its not my house woman!!
kripa : yeah ...anyway ...i think you will give some explication
Boy : no need ....thanks for your help...
Kripa : opop , i think i have the right to know , maybe i can help ....and actually(sarcastly) i would love to know or else it with bother me in my day night , my life will be ruined on the thought that i maybe help a culprit so...
boy : don't worry lady...you save a good man...(laugh mockingly) and i don't think YOU can help me in this case in any ways
a guy who was searching for the boy with kripa see him
Guy : heyy you
the boy who was with kripa turn and said : hooo shit
guy come and hold on the boy : you are in big trouble ....
Boy : leave me
kripa take something from her bag and hit the guy with that , it was something that gave electric shock (don't worry your not death when you recieve that) , the guy fall
Boy : Owee
he look at kripa flabergasted
kripa : you want to stay here and die or should we leave
boy : RUNNNN
they both run and were know near a library
Kripa : so man ...i can't help you ...hu
Boy : ...laksh
Kripa : what ???
boy : laksh its my name
Kripa : indian ???
laksh : haila dikta nahin hai kiya
Kripa : hoye aram se ... main un lagooron ko bulahon kiya?!?
laksh : haila maf kar meri ma
kripa : anyway , what is the matter why are they all behind you
laksh : tea or coffee???
kripa : hu??
laksh : you want to drink tea or coffee
Kripa : you are flirting or what?!
laksh : i really don't have time to flirt right now ...its just that its a long story and near a library i don't think that ...
kripa : coffee
laksh : lets go ...
Coffee shop
Kripa : so dear laksh...what is your problem ..
Laksh : i am in trouble
Kripa : hooooo seriously (sarcasly) i don't believe i though that you were just playing catching game (role her eyes)
Laksh : you want to listen or what
Kripa : speak...
Laksh : main pasaya gaya hoon , ek chori main ... they have photo of me , and they blackmail me with me , they said if i don't do there job they will shaw this photo to the police officer ,and will have problems
they will lock me and i will have problems with my study ...(blabla)...
Kripa :hw come you run away than...they will show your photo now
laksh : that the point ... they run after me because i found that they were....
kripa : they were...
laksh : they solde drugs
kripa : why don't you tell the policeman
Laksh : the photo
kripa : mmm...yeah
laksh : see i told you that you can't do anything...
kripa her eyebrow which mean ho yeah are you sure???
Laksh : hu why i feel like i am wrong
Kripa : where are those langoor stay
Laksh : they never shaw me
Kripa : shit ...
laksh : but...
kripa : BUT what ...?
laksh : i know were they will do they next dealing ...i don't kno if it help you much
Kripa : perfect ....when it is
Laksh : Behind the xavier bouilding
kripa : time???
laksh : i don't but they said something stange ... mmm 19o5+1H
Kripa : mmm ho yeah simple 19 o5 mean 7:05 PM and +1H mean add 1 hour that mean the dealing is at 8PM , ok lets go
behind the building kripa was hidding in the bouilding in the cave more precisly , they was a litle like window
Laksh : sit down
Kripa : if i was you i would not sit down
Laksh : hu...why not
kripa : because there is rat (evil mouth XDDD) and there is lot of disgusting think
Laksh start to got up quickly and put it hand somewhere not good
Laksh ; eww what his this
kripa point the light on his way
laksh lookat his hand and see a brownish green disgusting liquid in his hand
Kripa : (smile) told you
Laksh : yuck its DISGUSting
kripa : shutttt there are here look if its them
laksh look ... : yeah its them
Kripa took some photo s quickly
kripa : perfectooo ...(to laksh) isn't it ...ok know mmm hold this
laksh : what do i have to do
Kripa : ok you stay here , i will go to... (cut by laksh)
Laksh : what i stay here alone noo
Kripa : litle lakshy is afraid
laksh : (kid voice ) :no i am not
Lripa : good so listen if you want freedom ... i will go out and see the black car i will enter in it
laksh : how will you do that
Kripa : don't worry about that ...when you see me in you press in this button and the police siren will ring ok
Laksh : but...
kripa : done ...see you
kripa leave quicly
Laksh : haila pagal kudi hai
kripa his out , she see a man close to the wall
kripa : 1 2 3
kripa give cover the man mouth and give an electric shock and hide him
Kripa : chalo tu gaya kum se agle 10 min ke liye ...have nice sleep
kripa discretly go behind the car she open the (back of the car) and start enter she heard police alarm
laksh : hu...oops
Kripa : Duffer ... i told him when i would be inside
she quickly come in
guys : Quickkk
they all drive to there location
At the location where black car was , the man go out of the car he looked angry
man : crapp ...how come the police come
another : leave it sir ..
man : yeah , anyway
meanwhile kripa manage to come out of her car
Man : did u find laksh
another : no but he didn't went to police
man : ok find him quick and ok i will go to get the files and come back in less than 5 min , wait here
Kripa follow the man , they were both in a corridor the man feel that someone was behind him , he return to see but at the same time kripa hide herself ,
man : hoo anyways
he continu until he reach to his destination , his office , he press a code , kripa was looking
he open the door and get inside and go out about 2 or 4 min later he leaves, Kripa waited there for about 10 minutes
Then she goes in front of the door , she close her eyes
Kripa : 0486
she press the code and valid the door open
She went inside and searching for something
Kripa : think, think ...ho yeah obviously in the table drass ,she open it and find what she was searching for
she quickly put everything in their respictive place and leave quickly
She was nearly out when she heard a familiar voice she look to where it was coming and see Laksh
Kripa : this guy na
She leave quickly
Police station ...
Kripa : Can i meet officer jafferson
Secratare : sorry ...he said not to disturb him
Kripa : (smile at her) go and tell him if he want a good possition without doing anything ...he should listen this...ot else he will regret all his life and will have to do WORK which his not is principale preocupation
Secratery look at kripa in questionaly manner
Kripa : op op op go tell him
secreatary goes inside the bureau of officer Jafferson
Secreatary : someone want to meet you and she said "if you want a good possition without doing anything...you should listen her...or else you will regret all ur life and will have to..."
cut by our lovely police officer
Jafferson : send MISS KRIPA SHARMA
secretary : how do u kno
Jafferson : don't ask my dear
Secretary goes outside
Secratary ; you...
Kripa : thanks
Secretary : hu???
Kripa enter Officer Jafferson Office
Jafferson : Hello hello ...Miss Kripa Sharma
Kripa : hello mmmm ho yeah LAZYYYY officer
Jafferson : ok come to the point, don't want to argue today
Kripa : woau waou my dear lovely officer had some fight with gorlfriend
Jafferson raise his eyebro
Kripa : ok dear officer that i love from the bottom of my heart (sarcastly)Drug dealing in road (blabla...) a Boy in ottage name Laksh...don't kno his familly name
Jafferson stand up and start leaving
Kripa : lets go
Jafferson : where do u think your are going
Kripa : HA HA HA jaffy
Jafferson : JAFFERSON OFFICER JAFFERSON
kripa : ho you dont want to become intimate with me ok (playing)
Jafferson : Kri
Kripa : you don't have choice but to take me with you ,i hope i don't have to explain u
Jafferson role his eyes and leave
Kripa :Girls rules (smile)
Arrived to destination
Police arrest them
Man : this guy laksh is also involved i have proof
Laksh was quite nervous , because of the fake proof
The man goes to find the proof and didn't find it come back (with officer chamcha s officly)
Man : you...start counting ur day of life
Laksh was relief and smile he kno that it was kripa , he looked for her since the police came but couldn't find her than later heard
Kripa : OWH litle man i don't think he will count his day of living , but either think that you will count your day in prison , your r also accused of death (look at jafferson) proof on ur sweet desk near you cakes
and ho yeah stop thinking that Mrs Garty have something to be into the ...case the files his in the bin anyway
Jafferson : HOW THE HELL DO YOU GET INTO MY OFFICE WITHOUT ANY PROBLEM arghh
Kripa : awwww i will have to go back home by foot i think
They all leave , kripa start leaving
Laksh come running after her
Laksh : hey you
Kripa : yeah me
Laksh :voh...mmm vaise to khete hai no thanks no sorry in friendship , but in this case thanks
Kripa :hu...friendship, haha (sarcastic gigle) let me laugh tomoro first time in college you will void to see me in front of everyone just for ur "REPUTATION" and for everyone stare ...so for this friendship no thanks
kripa leave , later so does laksh
Next day kripa sit alone in the canteen , with duffers table in front of her
One on the duffer : awww poor litle girl alone
A boy looked at her with a desparate also pity and guilty look , kripa look at him with what we can call mmm likeness a llltile like they have a story happen before
he turn around
Kripa : these guy
She start eating when somebody sit in front of her she look ar this person
it was laksh , he look a chip from kripa s plate with ketchum
Laksh : yummy but not as mine , its alou ke parathe , you want some
Kripa looked at him
Laksh : HEY jana ek baar kissi Se dosti kar lete hai to phir mukarna hamari adaat nahin (dev anad voice)
kripa take the paratha from his plate and smile
so does laksh
here start a GRAND friendship
END OF FLASHBACK (yeah i kno it was quite long for a flashback)


Edited by aisha1 - 01 December 2007 at 7:56am