Well, I was going through HP Actors, came across our very own Pansy Parkinson. Ever wonder why she was chosen to play Pansy?..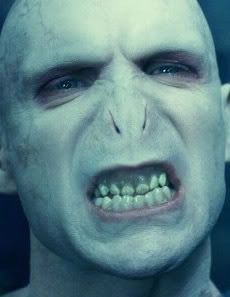 Many people think it is particularly peculiar that Genevieve was chosen to play Pansy Parkinson, a very well known Slytherin character. This is because of Genevieve's very unique surname. In fact, most Harry Potter fans have only heard Gaunt as a last name once before: in J.K. Rowling's books. Genevieve shares the same last name as Lord Voldemort's grandfather, Marvolo Gaunt, mother, Merope Gaunt, and uncle, Morfin Gaunt. Since Slytherin is usually associated as the house most connected with Voldemort and since Voldemort is actually the last pureblood descendant of Salazaar Slytherin, it is just quite a coincidence that the most well known Slytherin female is played by an actress who shares the same last name as Voldemort's family in real life. Many fans go as far as to say J.K. Rowling used Genevieve as inspiration for this family name, since it is mentioned in the books long after Genevieve starred in PoA.
Source - http://genevieve.here-4-u.net/gaunt.html
Isn't that just plain weird?..I thought it was rather interesting!
-Krupa