Originally posted by Dark Love
Happy Birthdaiiiiiiiiiiiiiiiiiiiiiiii Fariiiiiiiiiiiiiiiii!!
Humari pehli takkar kahan huti thi ji?
PSF ya Khwaish?
Khwaish, I think na?
Us din jab tumna mujhe chorke javz appi ka saath diya
Good timess
Aaj mein bakbak wale mood mein nahin hoon
Warna bohot bakwas karti
Laykin tum raincheck rakhlo, ok?
All right, here I go"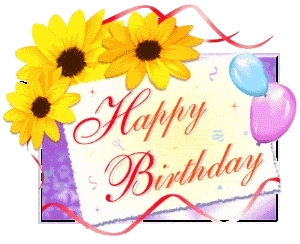 Gifts:
An unstamped pic of your jijoo
:
Hope you have a splendid day and may all your wishes come true!
[And may you get whoever you wish for except Yasir Shah cuz he's mine
]
Love,
Madiha- Your new partner in crime
Thank you Madzzzzzzzzzzz!!!
Umm pehli takkar...I think PSF per...cause you used to do updates at first na...I knew you thru erier...heheh, lekin never got to know you personally until Khwaish
Well yeah, me as a lawyer...definitely good times yaar
*raincheck saved* You owe me this one now
And thanks for the prayer as well...hopefully I get whom I want..not Yasir for sure
Btw, missy....when did I become your partner in CRIME?