P: Priya
R: Rachna
G: Gurprit
"On air in 5 , people"
5
4
3
2
1
ACTION.
P: Hello and Welcome to a fun filled special Diwali / Birthday episode of 'Mast Desi Chicks' with our special creative, bubbly, colorful ………
R: *runs in late on the set*OMG. I'm sorry im late
P: Uh.. rach..we're live
R:*turns around* Oh hello India-Forums
P:
I was just about to introduce our special
*ring ring ring*
P: you might wanna get that rach…
R: Huh?? oh gawd! Sorry
P: Anyways….as I was saying,,our special guest is Gurprit (gk_09)…Give a big warm welcome to her.!!
*Applause*
***gurpz walks in***
G: Hehe. Thank you for the..uhm interesting*giggles* opening (=.
R: Me and my not so funny co host, Priya came up with a fun game for you!
P: Rachna! I am too funny. My jokes are so funny
R: NO THEY AREN'T
P: YES THEY ARE
G: RACH && PRIYA! Stop fighting! And back to me
Lolz.
P: Well… As Rach was saying…we have this game called " Your Mind "
R: Basically, how the game goes is, we will say a word or a phrase and you will need to say the first word that comes to your mind! And you must take an oath that you will not lie
……right after this short break..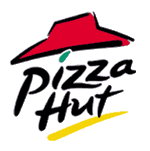 P: Welcome back folks! So repeat after me.. "I Gurprit..
G: I Gurprit
P: "take this oath that I will most defiantly say what comes to my mind first in this game"

G: take this oath that I will most defiantly say what comes to my mind first in this game
P: And that the people hosting this show are way too cool
G: And that the people hosting…HEYY!!
P: Hehe.
R: haha. So shall we start?
P: Yup. First word Birthday Girl
G: ME
R: Aww . I would think of you when someone says Princess.
P: Awww. Sisterly love
.
R: Next word..India Forums
G: Second Family
P: Hiten - Gauri
G: Hailaaa. Hottest Couple!
R: Saawariya
G: Yummy Ranbir!
R: He sure is yummy!
P: OOO. Agreed
*all 3 drooling*
P: Welcome back..Lets move on to our next fun game! This game is "Would You Rather"

R: You have to choose one and only 1 !
G: Eeekkk…
P: No worries! First question: Would you rather eat bowl of cockroaches or make 300 signatures in a time limit of 1 hour.
G: OMG….Priya dumb question.. obviously eat cockroaches!
P: ewwww. Disgusting!
R: Actually, ive tried a cockroach before..pretty appetizing !
P and G: WAT ?!? EWWWWWW RACHNA THAT'S SICK
R: JayKay guys!
P: omg jay..jay bhanushali..*drifting to dreamland*
R: Uh ..now whos the weirdo…so anyway..our last question for Would You Rather is…would you rather go to school for the rest of your life, or work a job for the rest of your life without taking any days off , and retirement till your 97.
G: Rachna..I may be a workaholic but school is good for me! PRAISE THE WEEKENDS (=.
P: Haha. Okay, we want to fit a lot of games in! So without further delay , heres our next game.. it's the and simple game of Truth Or Dare……..
R: Oh welcome back from Jay Bhanushali World*rolls eyes jokingly*..
P: Rachna, just to let you know…J.B World is marvelous!
R: Not that I care! Abhishek Bachchan World is the hottest
G: Ahem…Ahem..
P&R: *point to each other and yell *: YOUR FAULT!
G: OH gosh! LOL..
R: Lets start the game…Truth or Dare ?
G: Truth!
R: Have you ever been scared of a GM?
G: Hehe. Yes, I have been scared of s.priya
P: Lolz. Truth or Dare?
G: Uhm dare!
P: ooh. I dare you to PM vijay , and write a loveee poem!
G: Oh gawd!
*DINNGGG*
R: Hah. Your in luck, this part of the show has ended
G: whew!
P: Well grupz..i really hope you enjoyd being here.It certainly was a pleasure to have such a great friend here on " Mast Desi Chicks "
R: Till next time I'm lameeee Priya!
G: oh gawd don't start! Lolz.
P: Grr! And I'm cool Priya
R: I'm Rachna..
G: Im bday gal Gurprit. Happy Bday to me, anddd Happy Diwali folks!
*Preveiw:
Whos the hottest..Jay or Abhi?*
**Disclaimer: Anything said in this post, Gurprit did NOT say. Me and Rachna(Indianhomey1992) made it up! Thank you!!**

OR