Woooww!! everyone we r on srk and kajol jodi chat club part 2! how awesome! thank u guys for doin so awesome in the previous cc!! and i am very sorri for not making the previous chat club more fun! But this time i promise u all that we will definitely hv a blast!
so firstly let me name the people that this wouldn't hv been possible without! first it has to be meera di aka indiandoll89! meera dii ur awesome and thank u soo much for being awesome here! mwah!
secondly mario sis aka love_srk!! thanx sis!will miss u lots sis! for u all to kno! mario sis is moving houses so for quite some time she will be inactive!
also ami,ishu,fary, shelly, and everyone else! sorri i can't remember all names!thank u very much u all! mwah!
O.k everyone in this cc in 2 days i will be starting the very first contest! so do wait and plz do participate in it thanx!
Part 1http://www.india-forums.com/forum_posts.asp?TID=562548&T PN=1
Here are siggy's to promote this cc! so if possible could u plz use them! thanx
So lets hv some pics of the awesome jodi, which is known as the best jodi in bollywood with a stunning chemistry
SRK AND KAJOL!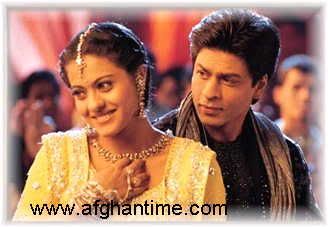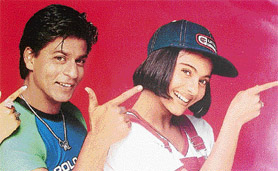 Aren't they sooo chweet!
love them
thats all for now but keep checking this page out cos will hv more stuff
bye for now! love u all! nabu xxx mwah!


Edited by *kuch na kaho* - 15 December 2007 at 11:10am