Heyy everyone
Thanks for ur co-operation so far, and thanks to each FC who submitted their 5th task in on time
And now its time to eliminate one FC. So the eliminated FC is SRK FC. The judge for this round was psawyer.
The Fan Clubs in the contest are:
Preity Zinta
Huda
Salman Khan
Junaid Sheikh
Saawaiya
Now for the next task!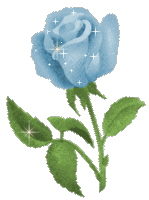 ~Task 6: Navratri Quiz~
All you have to do is simply answer ALL the questions below and then PM your answers to me i.e. Xx..uvt..xX (if you encounter any problems, you can PM your answers to another CFC Dev Team member, but ONLY if you have to)

Remember, do NOT post your answers in reply to this post!
This task is due by TUESDAY 30th OCTOBER at 11pm (EST).
This gives you plenty of time to think about your answers. Make sure you send in your answers by the due date!
Now for the questions.. answer these and then PM you answers to me
1) In Sanskrit the word Navratri literally means?
2) During these days and nights the nine forms of who are worshipped?
3) List the 9 forms of the Goddesses
4) The Festival is celebrated by dancing. One of the most popular of these dances is the garba. The garba originated in which state of India?
5) The dates to the festival are predetermined by the?

6) Navratri is celebrated twice during the year, so name the two months in which the festival is celebrated.


7) Navratri is celebrated in sets of 3 days. During the first three days who is invoked to destroy all our impurities?
8) During the second three days, the Goddess Laxmi is invoked in order to do what?
9) Why does your Fanclub think Navratri is celebrated, and what importance do you see it holds?

10) Find any picture of your celebrity that you think represents Navratri. i.e. Dancing, Praying, etc. and give a BRIEF explanation/comment on how it relates to Navratri.
Thank you and have fun!
CFC Dev Team


Edited by Xx..uvt..xX - 31 October 2007 at 3:35am