Hi!
After a long time, we held a contest. The contest was to talk about who is your favorite cricketer and why?
Please vote for only 2 entries.
Voting will continue to November 20, 2007.
Please do not create multiple IDs to vote for your own. WE WILL FIND OUT AND YOUR ENTRY WILL BE DISQUALIFIED!
Do not vote for your own.

Here are the entries:
1.
My hero: Yuvraj Singh
My hero doesn't really need an introduction as most people will know and respect him now as he's in amazing form, but what about when he wasn't? He didn't have many people's support, but he's always had mine.
When you ask people who's your favourite player they tend to change every month!! Not for me though, when I first started to watch cricket I didn't have a favourite player for yeard (you need to be shockingly awesome to be my favourite!!) but when Yuvi came it all changed.
I could see that there was serious talent in this guy. Every time he came on I use to watch with despair, both his batting and fielding was breathtaking. When Yuvi won the match against England for us, he just nailed it and had secured his place as my favourite player.
When people ask who's your favourite player? I always say Yuvi even if he isn't in form, I'm proud to call him my favourite player. When he wasn't in form people use to say Yuvraj? He hits a couple of shots and gets out. But everyone has a bad period in cricket. You know that feeling when someone's grown on you so much you can't, even if u want to, loose faith in them. I've never lost faith in him and won't ever in the future. He was, is and will always be my hero. And now that he's in form everyone can see why Yuvraj Singh has always been my hero and is my one and only favourite player till the end.
2.

Kevin Petersen
Kevin is a right hand batsman who plays for England. He's actually South African but when he tried to get into the team they wouldn't give him a spot, and what a bad decision it was! Now he plays for England and he doesn't regret it one bit. I'm not complaining as he's my favourite player and I'll tell you exactly why…
The way he bats is well…there's no exact way to put it. He's finer than fine, greater than great and bigger than big! No words can compare to how amazingly talented he is. The way he plays a stroke, the way the ball just reflects off the bat and reaches the boundary line is stunning, he makes it look so easy.
Even though he isn't a full time bowler he does well to bowl a few overs. I love it how everyone tries to take advantage of him and when they try and smack the ball for a six…it just lands into the palms of a fielder! That shows them what KP is made off.
You can see that he is extremely passionate for his team. When he scores a century or half a century, they way he raises hit bat and smiles just shows how passionate he is and how he wants to do well, not only for himself but for his team. Just look how happy he is in this picture:
He's a role modal well he's definatly mine hehe
You can't get much better than KP.
You go show them tiger!!
Love you loads KP
Keep it up!!
3.

Hello there guyz!
Well, iam sure that many of you….watch cricket, also have a liking for a particular person on the field , oh come on girls admit it! ……may it be for the looks or a very appreciateable talent!....
Hmm sound like an ol' English dictionary don't i!!??
Haha! Well lets get this started with!.......
Well iam here to talk about my Favourite Cricketer………
Stuart Broad……a legend…in the making…
Yes.............hes got the right style.........right attitude........and lets not 4get!.......amazing looks! ........to become a successful Fast-bowler in the future.......
Though hes just 21.........Hes accomplished a lot in his career......He has been a consistent player on the field.......and while practicing.....and also while facing the media......which is a huge challenge to face! ........
Stuart is not only a superb Fast-bowler...but hes also a great match-saver!......haha! dint get it?well lemme put it this way:
.......when u need 3 runs to win..........and a bowler is in the field..........the chances of getting a boundary.......is a 100%! .......and all credit goes to.....His dad........hu was an opening batsmen in his time ..........
Although he's made his debut in the cricket world only last year....... iam sure that Stuart will make it one day on the top 10 ODI bowlers list! hopefully on the No.1 position! .......a player with such patience and talent.......is bound to make it on the top of the world one day!......
I wish Stuart all the luck i can give........And a hhhhhhuuuugggeeeee hug!...... .........May he be the most successful player in his years to come!
LoVe;
P.s: I LOVE YOU SSSSTTTUUUUAAAAARRRRRRTT!!!!!!


4.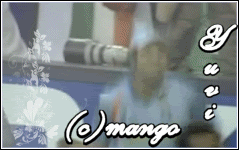 My favourite player, without a doubt, is Yuvraj Singh aka Yuvi. If you had asked me this question 5-6 years back then it would have been Sachin Tendulkar. In general it would be Kapil Dev; he was a great player and is a very sensible person and I admire that quality of his.
Before I give my reasons let me tell you that he is not my favourite player only because of those records he made during the T20 Cup. There is this craziness in him. I have always admired his performances; each one being better than the last one. But it was after the series in England this year that I became a total fan of this guy. It was an ODI which India was about to lose but won thanks to Robin Uthapa. Yuvi came running down and hugged him so tight (crushing the poor guy's bones . That's what made him my fav (sounds stupid I know
). And then there were those records. So to sum it all up in one line, he is my favourite not only because he is an excellent player but also because he is totally like me; crazy and full of life! And also because he is from same place as me, Chandigarh. Well this one isn't one of the reasons but still makes me feel proud of who i am and where i am from.
5.
My favourite player is Michael Clarke (Australia). During ashes series I saw him for the 1
st
time. I founded him very annoying because of the reason that he was such a great fielder (Ball jedhar jati, udhar puhanch jata tha) & I didn't like that. I was with England and I really didn't wanted aussis to win. Anyways later on he was becoming even more annoying to me & Ahista Ahista I started to hate him. One day I found an article about him, and it said ''after a long time Michael Clarke came out of his skin cancer'' I was shocked
that he had CANCER?? Then I visited his site and I figured out that he really did had cancer but it was not completely over (u guys must have noticed that he wears a full sleeve shirt under his official shirt). After all the time whenever I sat on the internet, I was looking for him. I didn't even realized that when I started to like him (it reminds of the song ''Pehli baar Jo dekha mujhay tum say hoi nafrat, kab kaisay Mohabbat ho gai).
!!! Now Michael Clarke is my favourite player, I just love him, I wish I could meet him only once but I think it's very hard. I don't like his Girlfriend
(Yes his gotta girl friend which is so sad :( Now i watch his every single match and i know almost everything about you).I m also thinking of changing my id to Mrs. Michael Clarke.