Hey Everyone! I am writing a new FF called Pehla Nasha. In this post,you will meet the characters and get an introduction to the story.
Pehla Nasha...
Characters: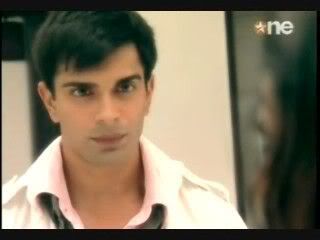 Armaan Malik- 18 year old Armaan is your "dream" hottie (for all you girls
). He is rich,spoilt,and flirtatious
.He's the "dude" of his High School in San Fransisco,California. He loves to play sports which include his most fave basketball. All girls die over him and he has also noticed that. Beyond that,he is also serious about his studies
.Even though he does sleep
in class he manages to get his notes down.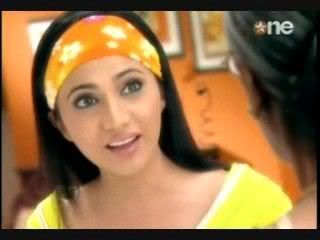 Riddhima Kapoor- The average NRI girl. Stylish,fun,intelligent,and sophisticated.
Opposite of our serial Ridhima. Also very serious about her studies,wants to be a doctor.Loves to hang with friends and family.
Sapna Mehani- Also Indian,she is sweet,simple,and nice to eveyone. Despit their differences,Riddhima and her are bff's since 6th grade. When Riddhim,or Ridz the nickname that she has made up for her is going into the wrong direction,Sapna steers her into the right one.A complete teacher's pet,does all of her homework and makes sure the gangs done theirs or she makes them do it
.(LOL)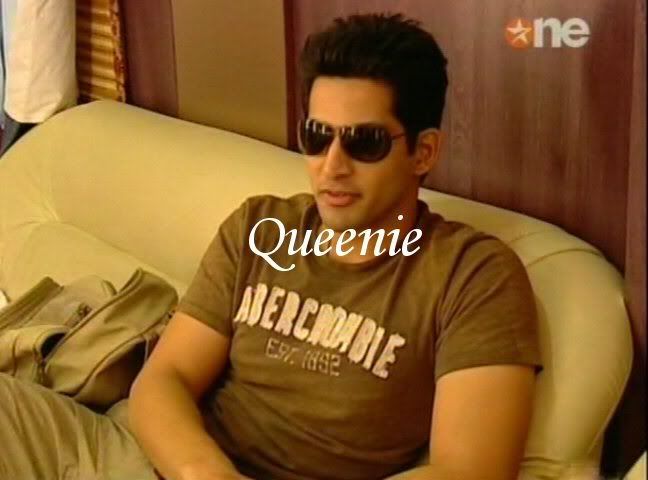 Nikhil (Nick) Arora- Another Indian in our crazy San Fransisco High School. He is Armaan's Best friend since kindergarten.The two share the same interests and hobbies. Yes,they both sleep in class
, but hire "geeks" to copy their notes so they can do their homework.
Hates his name Nikhil,prefers to be called Nick.Also a huge flirt.
Atul Joshi: Atul is our lil comedian character who lightens up each scene with his comedy.Very fun-loving and understanding,Beneath his funniness,lies a girl's best friend.You will always see him being the "bhola" one who is at the wrong place at the wrong time and the one who always helps someone when they are upset!
Okay so those were our characters! Want me to continue? Comments will help and I will be active for a while so Episode 1 might be posted very,very soon
.
Coming up Episode 1...
Armaan and Riddhima meet on the first day of 12th grade.They are seated together in all of their classes except one,elective.The disagreements are about to begin!
Stay Tuned for Pehla Nasha..-My first Love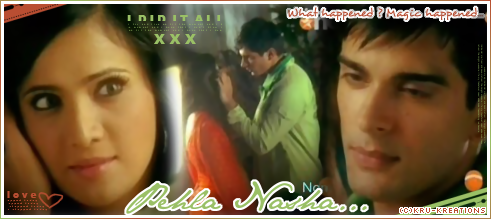 Episode 1:
Imagine your on your couch tuned into star one. The DMG theme song is playing and our episode starts.
Huge Buildings are shown and we get to see glimpses of SF,California (Imagine a huge city,buses,crowds,etc.) Finally we are brought to a huge house.
Background Voice: Yeh Hai San Fransisco. Ya Aap ise America bhi kay sakhte hain.Yaahan Hogi Humari Kahani Shuru.Toh Chaliye Milte hain humari heroine se. (We are brought into the house,Imagine a huge house with luxurious furnishings.) Haan,toh ye rahi woh.(We're in Riddhima's bedroom.Imagine a huge bedroom with posters of hot hollywood/bollywood guys tv,computer,sterio,and a huge king size bed.) Are yeh kya kar rahein hain? Aaj toh inka school ka pehla din hai aur yeh soh rahi hain?(Just then,alarm rings.Don't Cha by the Pussycat Dolls plays.) Riddhima wakes up.Acha Toh Ab Baja hai inka Alarm.Toh Aab Ye Ut Gayi Hain toh hum dekthe hain humare hero kay kar rahein hain.
We are zoomed into the bedroom of Armaan (Use your imagination this time girls!
) He is shown doing push-ups.
BV Again: Toh Yeh Rahe humare hero/heroine ab yeh dono aap ke hawale.
We are then zoomed back to Riddhima's.She gets out of the bathroom all dressed in a jean miniskirt with a shiny silver spaghetti strap and a black jacket with some black high weels and some shiny jewellery.
R:Mom,Im going to school! Bye!Im taking the car to pick up Sapna.
Riddhima's Mom- Okay Beta! Be back soon!
R:Bye.
Just then Armaan is shown getting out of his bathroom,too.He is dressed in a blue and green layer of shirts and jeans.
A: Ma,Im going to go pick up Nick and were gonna go to school toghether.
A's Mom: Okay,son! Bye! Be home on time.
A:Ok.
Just then Riddhima parks in front of Sapna's house and rings the bell.
R:Hi Sapna! Should we go?
S:Sure.Bye Mom & Dad!
They both get into R's car.
S:Yeh Kaise Kapde Pehne Hai?
R;Matlab? Kapade Kaise Pehne te Hain?
S: Itni choti skirt aur itni high heel.School Chali ho Ya Fashion Show?
R: Sapna Tum bhi Na,Teek hai Kal mein jeans pehnu gi aur sath mein flats.Teek Hai? Khush?Ab Chalein?Were getting late!
S smiles & says: Haan,teek hai chalo.
they drive out of S's driveway.Just then A reaches Nicks's house.
A:Hey Dude! Come on!
N:Hey!Lets go!
Just then RS's and AN's cars crash.
R:Omg! Meri Nayi Gaadi!Idoits!Mein Ine Aabi Batati hoon!
S:Rukho.Agar Tum Gaadi dekh ke chalati toh yeh nahin hota!
R:Acha Toh Ye meri galati hai aur un do idiots ki nahi!
R goes to AN's car.
R:Excuse me.
AN:Yes.
N:Ooh,hot girl in the middle of the street! Sweetie its ok you can have a lift.
R:Ahem.Its ok.For your info,I have my own mercedes which you two idoits just crashed into!
A turns and says:Excuse me,Sweetie.If you drived carefully then that wouldnt have happened!And for your info,we are not IDIOTS!
R:okay Mr. Smarty Pants.For your info it was all Your FAULT!
A:No it wasnt!
R:Yes it was!
A:No!
R:Yes!
A:No!
R:yes!
S hears them arguing.She comes to AN's car.
S:Riddhima!Chalo Ab! Ye sab bandh Karo! Sorry guys.
R:What?Tum in do idiots ki tarafdari kar rahi ho?Inki?
A:Hum idiots nahi hain.
R:Your INDIAN?
AN Toghether:Yeah,Duh!
R:Whatevs.Im going.I dontwaste time with idiots.
A:Haan,Haan Tum Jaao Hum bhi chipkalion se argument nahi karte!
R:Kya? Chipkali?You stupid Machar!Tumme dekh loongi main!
Ab Aage Kay Hoga?Kay Yeh Dono Milenge High School Mein? Parte Rahiye Aage!
Guys,I need more than 6 comments to continue!
PLEASE COMMENT!
PS-Stay tuned for NEW PROMO!


Edited by jasnoor_sahota - 27 April 2008 at 10:14pm