Hi Friends,
Welcome to the 3rd Fashion Poll
Here are your nail samples... choose your favourite and vote
Choice #1
Choice #2
Choice #3/
Choice #4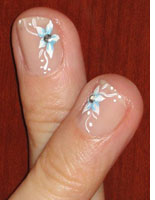 Last Weeks Winner was non other than the shoes. They took 50% of the vote
Well.. thats all from us!
Love,
FnB Devt Team.


Edited by gk_09 - 19 October 2007 at 2:12pm