hey nida...great job done..totally awesome..marvelous.. brilliant....& congo to all of you...let's rock this FC too guys...

HAPPY BIRTHDAY RAJEEV....MAY ALL YOUR DREAMZ COME TRUE...YOU DESERVE ALL THE HAPPINESS IN THE WORLD... HAPPY BIRTHDAY ONCE AGAIN...
"On your birthday we wish you much pleasure and joy...
We hope all of your wishes come true.....
May each hour and minute be filled with delight...
And your birthday be perfect for you...
Hope you enjoy your birthday as all the pleasures are in store esp for you.......
And because we appreciate your actions....
we hope you have many more.....
On your day we wish for you....
Favorite people to embrace...
Loving smiles and caring looks...
That earthly gifts cannot replace...."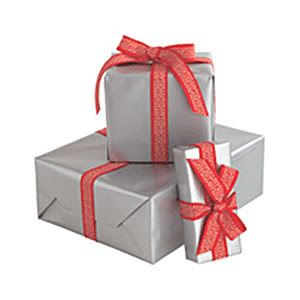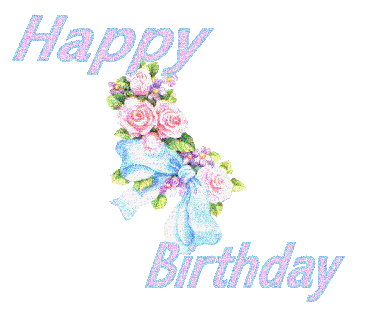 "we wish you fine and simple pleasures....
we wish you many years of laughter....
we wish you all of life's best treasures....
we wish you happily ever after....
Its only to say "Happy Birthday" means much more
Than have a simple,yet another happy day.....
these words mean so many things we always wanted you to know.
they mean we love you first of all,
Then thanks for all you do...
But most of all, probably it means
That we are thinking of you
on this very special day,we wish all the beautiful things for you, make a noticable difference too......."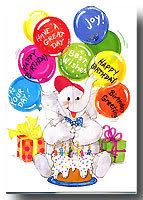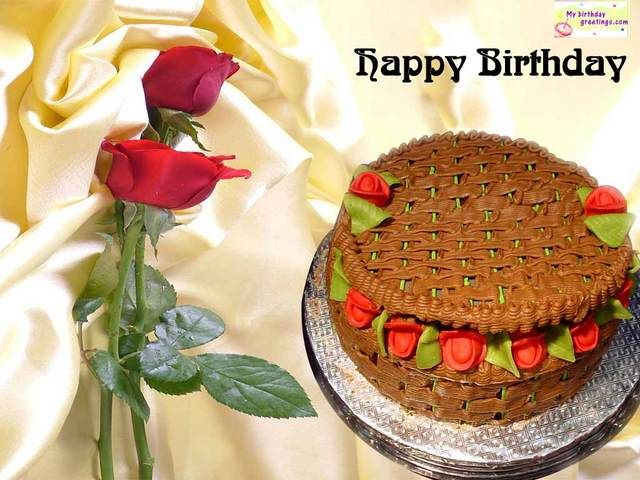 "Today is your day to celebrate
your day to be the star, though you are always a star.
so here we are sending you all the way so many stars who will bless you and shower upon you the nicest things in this world, all those which you desire and deserve.
whole year of fun,happiness, laughter, peace, health, prosperity, joy,wealth,and all the good things on earth
is our birthday wish for you
You are someone special
and your birthday should be too!
we wish for you, a happy day
For lots of love, to come your way
May your heart be filled with cheer
That will last, thorugh the coming year and years to come.
whole-hearted best wishes are sent your way
Hoping that much joy, be yours today
This special prayer for you, we will say
"God bless you on your very special day..."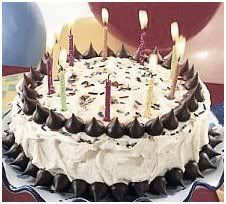 "we pray your day is filled with love
and joy of every kind
May the world rise to greet you
we hope these things you find: Joy, peace and happiness
contentment in your heart
May u find all these spirit fruits
the ones that you impart..."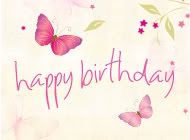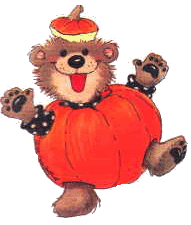 "HAPPY BIRTHDAY
have a blessed day
May your heart be filled with wonders
as you travel on life's way.."
let's rock it guys..it's party time...yahoooooooooooooooo........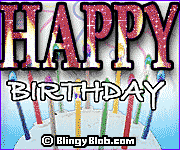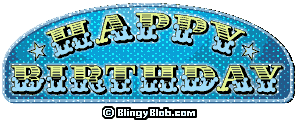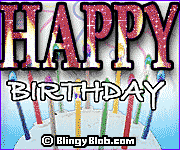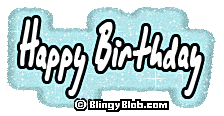 love
suri...


Edited by sun_423 - 15 October 2007 at 1:16pm