Vanessa Admits Shes Hopless Romantic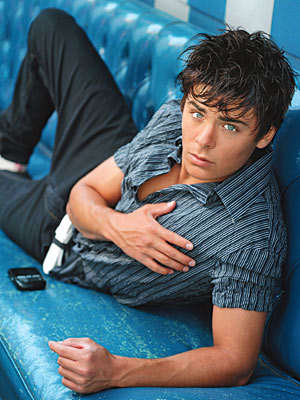 Zac Efron is the king of the tweens. They fell in love with the floppy-haired, 18-year-old as singing jock Troy Bolton in the Disney Channel megahit High School Musical. After its premiere in January 2006, the TV movie became the most-watched program in Disney's history and produced nine concurrent singles on the Billboard charts, a nationwide concert and ice skating tour.

In the summer of 2007, Efron laced up his b-ball sneakers again for High School Musical 2 with his costar and real-life girlfriend Vanessa Anne Hudgens. He also jumped to the big-screen in the star-studded remake of Hairspray and landed a sexy cover of Rolling Stone, which proclaimed him, "The New American Heartthrob."
Orignal Artical:
http://www.people.com/people/zac_efron
Sorry If it has been posted before
Priyanka~


Edited by BabyLove96 - 12 October 2007 at 7:17am