(Siggy is free to use: thanks to shagun)


Aaye thee hum ek roz mehmaan ban key..
Kya thi khabar aapke Ghar ki ho jayenge..
Parde pe jo rishtey nibhaye the humne ..
yun aapse hi sahi,nate woh jud jaynege..
Aur hum kya kahe aapse bas
karne ko aay hain..ikraar
App jo humko apna te nahin..
toh banta nahin yeah humara
"Mamta Parivaar."


Hello and welcome all to the Mamta Farewell..party..
We are not hosting a party as such just a thread to share our thoughts,views and memories,talk to our fellow forum members whom we all have become friends with , Mamta is not only a show but more than that..as it brought new people in our lives which will be with us Forever for rest of our lives. Doesnt matter ,whether Mamta journey has come to an end..our Friendship has just started and with it..Love ,Respect and admiration for each other..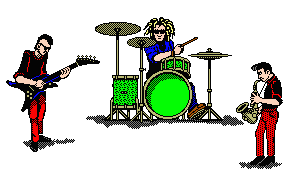 Few of the Most Loved Scenes of Mamta are (the views are of forum members,gathered over a forthnightl)
When First Time Akshay confessed his love to Mamta(Neha)

When he handed over Krish to Mamta and Sid after the court battle

When Akshay broke down on the terrace after he gave his son to Mamta and Sid

When Akshay re-entered the show as Shaan

The recent scene of Hospital where Akshay cried over the death of Mamta
and many many others..each and every scene is a treasure in its own..so keep on adding yours


The most Loved Look of Akshay aka Anand as Shaan


The Funniest post or discussion of Mamta forum
Who can Forget the CMH or better known as City Mental Hospital
The Movie attempt..Akku Baba aur 100 Mamtas


The most loved couple of Mamta


The Two most Loved Kids of Mamta's


The most Loved Fanfic of Mamta Forum...


As a Parting gift, we have dedicated a Fan site for Anand Suryanvanshi, do have a look
Note: Please do not qoute any layout post of mine.Thanks alot
page designed by nishtha