WELCOME TO THE OFFICIAL
THE 5TH FAN CLUB DEDICATED TO OUR ROCKSTAR, SALMAN KHAN!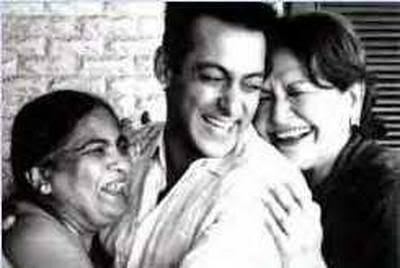 MEMBERS LIST:
Ahlam (hot_girl_2525)
Amby (ambarinaaltaf)
Amisha (luv_eijaz_anita)
Anji (anji)
Cool14 (cool14)
CraZEEinlove (crazEEinlove)
Deep (~Deep~)
Diya (basanti_diya)
Farheen (nikki05)
Fiza (*Fiza*)
Geeta (Jaseeka)
Hanii (hani112)
Isha (***ISHA***)
Iqra (Mrs.SalmanKhan)
Karina (karina_1)
Khusi (khusi22)
Kool_gurl220 (koolgurl220)
Leena (Leenasmg)
Pinky (pinky no1)
Poonam (~Poonam~)
Radha (radha07)
Rani (rani1224patel)
Sabz (*Sweet.Sabz*)
Saddika (sameerlover1)
Sammie (~Simmi~)
Samira (Garv_Kumud_4eva)
Sani (cutykoo20)
Seera (seeragurl07)
Shefali (shefali_123)
Shelly (Bubbly_Shelly)
Swati (preity*zinta)
Tazy (sweety_rajveer)
Tib_gal (tib_gal)
Unnati (unnati72003)
Vandu4ever (Vandu4ever)
Wassup28 (wassup28)
Yosh (Yosh)
OTHER MEMBERS:
missspriyaaa
muqaddasa
rajeev1
malkanoor
MainEkHasina
~Mrs.P Gill~
Anjela
lilyrose
alifa3
soniajhee
kaash
sal_remix
ahtika
sweetazsugar
xxS.Dxx
nram
infiniteattract
sumesh
hindi908
gurly500
anji
mehroo123
kindia
tinajan
pari213
aisha_92
nailaqureshi
Hotmail12345
shivv07
(We are currently tracking these members down - List will be edited accordingly)
SALMAN QUOTES
SALMAN ON BEING MISUNDERSTOOD AS ARROGANT
"Call me arrogant or whatever you like. I am like this. I try and put forward myself very clearly. I am not scared of speaking the truth. I have been labelled arrogant by a section of the film press, especially those magazines which want me to run around them and accept whatever they write about me. If I call you names, if I write rubbish about your family, will you like it? It can spoil your relationships with your colleagues and family and also land you in a soup. Just because somebody wants to sell his magazine, does it mean I should allow them to make use of me?

"If I am so bad then why aren't people scared of me? Why do children run and come to me for autographs? Why don't parents hesitate to introduce me to their children? Do I behave like a real-life villain? The truth is that only those people are scared of me, who, when I was going through a low phase, wrote a lot of rubbish about me. I was rude to people because of their own mistakes. Most of them were journalists who indulged in yellow journalism, and I refused to give them interviews.
"Since I stopped entertaining them, they wrote a load of bullshit about me. Why should I take all that shit? I am a man who has his principles and will adhere to it."

SALMAN SHIRTLESS
Its always critisized that Salman removes his shirt at the earliest opportunity. But Salman says: I realised that a good body was an asset and hence I cast my shirt off for the film. When you have a good body, why shouldn't you show it off, man? Walking around bare-chested is not new for me. Even in my house, I never wear a shirt. You will always find me in just shorts. If I am driving, or walking down the road, and if I feel hot, I just take my shirt off, and carry on. I do not care what people say. If you have a problem, get lost!
WHEN COMPARED TO AMITABH BACHCHAN
After a string of hits at the very start of his career, Salman Khan was being referred to as the next superstar. In an exclusive interview then [in 1991], when this writer asked Salman how it felt being in Big B's shoes, Salman came up with a witty retort: 'His shoe size is 11, while mine is just 6 or 7. They're too large and loose for me.' Well said!
We may have a huge group of dedicated SK Fans here, but as you probably already know, we aren't the only ones. There's a wholeeee world out there with millions and millions of other SK Fans. Here's what some of them had to say about SK: (salmankhan.net Guestbook)
Links to Previous FC's:
1st = http://india-forums.com/forum_posts.asp?TID=262119
2nd = http://www.india-forums.com/forum_posts.asp?TID=524102&T PN=1
3rd = http://india-forums.com/forum_posts.asp?TID=589729
4th = http://www.india-forums.com/forum_posts.asp?TID=679037&T PN=1
Club Signs/Logo
^^Credit: missspriyaaa
^^Credit: Pyaari_shailee


Edited by Yosh - 12 November 2007 at 12:08pm