Hey.
This is my first Fan Fic in this section so I am kind of nervous right now.
This FF is about 2 hostels and its members. While one hostel is MA hostel where all the boys stay. The other one is called JP hostel for all the girls. These 2 hostels are rivals and the incharages from the boys: Mihir Virani and Anurag Basu hate Jhanki Devi and Prena Khanna from the girls. They don't like the kids in their hostels believe in love. And that is why all the members of both hostels hate each other.
So basically, this is about 2 hostels and how the members of the hostels fall in love and how they make their incharages like each other.
Characters:
Boys side:
Incharges:
Mihir Virani: He is the incharage of MA collage and hates Jhanki Devi from the girls collage. Why? No one knows why but he hates her.
Anurag Basu: He is also incharge of MA collage and used to love Prena Khanna but for some misunderstanding between them, he now hates Prena.
The students aka Members of the MA collage:
Angad Khanna: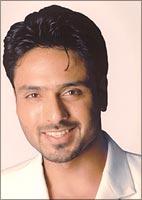 He is a big flirt and never regrets anything in life.He flirts with any girl he sees except Anjali Gupta who is almost like his sister. But due to the strictness of Mihir and Anurag about girls, he has to meet anyone of his GF outside whenever he is away from hostel.
Kavya Nanda:
He is not a big flirt but he does not believe in love due to something that happened when he was young when his father left his mother. But he loves to joke around with girls and Sujal, Angad, Neev and Prem are his best friends.
Sujal Grewal: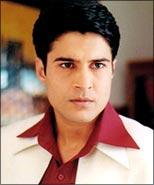 He is a arrogant young man who ones got decived in love and now to him love is nothing.
Prem Bajaj:
He is a big flirt like Angad and also never regrets anything. He hates studing and always lives life to its fulliest.
Neev Shergill:
He is more of a bigger flirt then Angad and Prem put toghter and can never get serious in life. There is only one girl in the whole world that he couldn't bring in his 'love' net and her name is Prachi...Prachi Shah.
The JP collage:
The Incharges:
Jhanki Devi: She hates men and most of all Mihir Virani. And why? She doesnt want to mention it but she hates him.
Prena Khanna: She used to love Anurag Basu but due to some misunderstanding, she started hating him.
Kripa Sharma:
She is a girl that can answer anyone back in life and hates Angad Khanna the most.
Anjali Sharma:
She is a ver very sanskari girl and a big believer in love but has to stay quiet due to the incharges. She is the elder sister of Kripa.
Kashish Shah:
She is a bubbly and chirpy girl who can make anyone fall in love with her.
Mukti Gupta:
She is a very sanskari girl and is a girl with beauty and brains. But the only part that anyone can ever see in her is her brains and not her beauty as she likes to hide it behind her glasses.
Prachi Shah:
Younger sister of Kashish and just like Mukit, she hides her true beauty and is just like the new generation in front of others. She hates Neev Shergill and loves to irritate him.
So, will continue soon.
Updates -
Part 1 - Pg 2
Part 2 - Pg 4
Part 3 - Pg 6


Edited by *Shifali* - 18 November 2007 at 12:50pm