||Karan Singh Grover FC|| (Page 147)
Post Reply
New Post
mehak_mangi
Groupbie
Joined: 14 July 2010
Posts: 144
Posted:

22 March 2011 at 5:21am

| IP Logged

plz.. add me. i m a big fan of KSG

Dear
Guest
, Being an unregistered member you are missing out on participating in the lively discussions happening on the topic "
||Karan Singh Grover FC|| (Page 147)
" in
Celebrity Fan Clubs
forum. In addition you lose out on the fun interactions with fellow members and other member exclusive features that India-Forums has to offer. Join India's most popular discussion portal on Indian Entertainment. It's FREE and registration is effortless so
JOIN NOW
!
ARCaskettFan
Goldie
Joined: 26 October 2010
Posts: 1220
Posted:

07 April 2011 at 4:25pm

| IP Logged

Add me plzzzzzzz
SCADesigns
Groupbie
Joined: 04 September 2011
Posts: 63
Posted:

03 October 2011 at 2:19am

| IP Logged

Creation on KSG: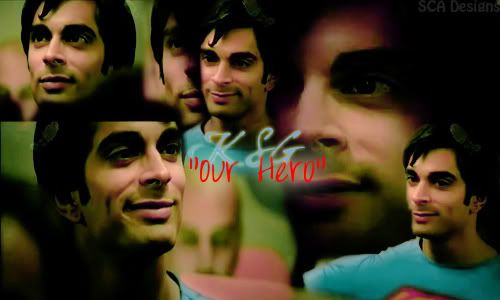 yahiya123
IF-Dazzler
Joined: 24 December 2006
Posts: 3513
Posted:

03 October 2011 at 2:37am

| IP Logged

Dill Mil gayye season 3??
~Serendipity~
IF-Rockerz
Joined: 12 December 2010
Posts: 5282
Posted:

05 October 2011 at 1:08am

| IP Logged

why it looks so inactive..!!
i wanna join in..!!
KSG u r bestest..:)

yahiya123
IF-Dazzler
Joined: 24 December 2006
Posts: 3513
Posted:

05 October 2011 at 5:13am

| IP Logged

i saw D3 KSG looking Acting amazing
-KaShti-
IF-Sizzlerz
Joined: 28 March 2009
Posts: 20303
Posted:

05 October 2011 at 5:38am

| IP Logged

KSG <3
yahiya123
IF-Dazzler
Joined: 24 December 2006
Posts: 3513
Posted:

05 October 2011 at 9:01am

| IP Logged

I mean Dil Dosti Dance KSG came in show amzaing acting same Old Armaan Malik

The following 1 member(s) liked the above post:

arak

,
Post Reply
New Post
Go to top
Related Topics
Forum Quick Jump
Celebrity Fan Clubs Topic Index
Please login to check your Last 10 Topics posted