Character Sketch
Kripa Sharma is the Co-MD of India's leading Fashion House MKM. She is 25 years old and lives with her two best friends Mukti and Maithili and shares with them a horrible past which occured in her college days, five years back.
Mukti Kapoor is a 25 year old Rockstar and Co-MD of MKM fashion house. She lives with Kripa and Maihtili and she too shares a horrible past from college
Maihtili Nanda is 25 years old, Co-MD of MKM fashion House and lives with her two best friends. She too has a horrible past to share.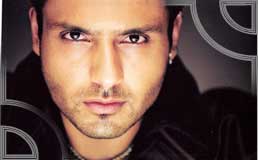 Angad Khanna is the Co-MD of the fashion house APA and lives in London with his two best friends Adi and Prem. He's a casanova and went to the same college as the three girls. He has no regret for what her did and dosen't care about anyone apart frrom himself
Prem Bajaj aka UD...is 25, Co-MD of APA fashion house and he too is a casanova...he is guilty for doing something terrible in his college days but can't rectify his mistake, he flirts with girls as time pass and has never had a serious relationship before apart from one in college which he wished he had never broken.
Aditya Mehra is 25, Co-MD of APA fashions, he's a casanova with attitude, but lost his hearts to a girl in college. He los tthe girl and lives in London with his two best friends still in regret of what he had lost


Edited by tsamhita - 02 September 2007 at 12:47pm