Welcome
To the Fan Club of the sweeetest couple of the Indian Television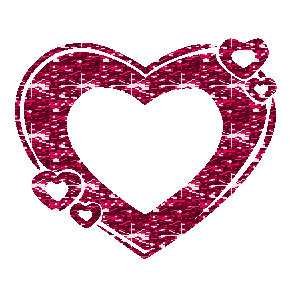 FAN CLUB # 12
He has already created the magic, keeping the whole nation under his spell. We thought romance can never be more intense, love can never be more passionate.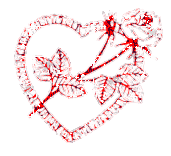 Ek larki thi deeewaani si.....
ek larkey pe woh maarti thi.....
Chori chorii...chupkey chupkey....
usko dekha kartii thi.....
Kuch kehna tha shayed ussey........
Jaaney kissey daarti thi.....
Jab bhi miltithi ussey...
uskey aakhon mein kho jaati thi......
Kuch samaj aaya doston.....mai kiski baat kar rahi thi ?!!
yesssss!!! itz none other than Beautiful....charming n sweeet Naina......
She is new. She has no kajal to her aid., neither flowing hair nor flowing sari to enhance her beauty.
She came in army pants, tied up hair and ran through hills and jungles. Sweat , blood and dirt were her makeup. Instead of flower she had guns in her hand.
But still her beauty shone through that dirt. Her smile captivated every soul and her eyes reached deep into ones heart.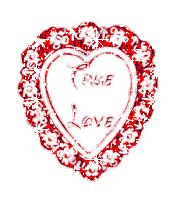 Together they recreated history.
Together they rewrote the picturization of love scenes on screen
Together they made us understand that meaning of love is not only physical desire. Love is trust, love is frienship, love is a willingness to sacrifice , and all this make the ultimate desire more beautiful, more satisfying, more desirable.
Yes Naina and Rajveer - a million thanks to you for giving a new meaning to love
Yes Rajeev and Priyanka thanks for protraying these characters so wonderfully.
We are under your spell
Excerpts from Daisy_luvs_ff and Pinka_Anshu
For Naina
SOCHTE HAI KABHI KABHI, KE
ZINDAGI KYON ITNI BADAL GAYI;
DO KADAM TOH CHALE THE
AUR RAHEIN BHI BADAL GAYI.
KAL TAK THA JO HUMSAFAR
AAJ WOH SIRF EK YAAD BAN GAYA,
HUA KARTA THA JO KABHI MANZIL
AAJ KAHIN GUMINAMION MEIN KHO GAYA.
For Rajveer
Vishwas banke log zindagi me aate hain
khwab banke ankhon me samaa jate hain
pehle to ye yakin dilate hain ki wo hamare hain
fir naa jane kyu tanha chod jate hain
Some love stories are meant to live forever, some love stories cross the line of mortality and become eternal. That is why today even though Rajveer and Naina are separated by death, those precious memories of their undying love and faith remain to be the sole reason of their existence. They still continue to live for each other, be it in this life or in the life after death.
Zindgi mein to tumhari aa na sake, ab khwaabon mein chale aate hain
Tum laakh nazrein pher lo sanam, hum phir bhi chale aate hain
Kahne ko to tum bhul chuki thi, phir bhi anjaane mein pukarti ho
Tum kabhi bhuli nahin thi, sirf jaankar anjaane mein pukarti ho
Mann to mann hai, mann ko kya kahena
Hum aayenge sapno mein, sapno ko kya kahena
hum bewafa nahin, tum paas aao ya na aao,
hum mar ke bhi mare nahin, humari yaadon ko gale se lagao......!!
JANTE HAI KE KABHI YEH TAMANNA PURI NAHI HOGI
PHIR BHI HAR BAR DUA MEIN APKI SAATH MANGTI HOON MAIN,
JANTE HAI KE KABHI YEH DO RAASTEIN NAHI MILEGI
PHIR BHI HAR MOR PE APKI INTEZAAR KARTI HOON MAIN,
JANTE HAI KE KABHI BHI PICHE MURKE AAPKO NAHI DEKH PAUNGI
PHIR BHI HUMESHA DO KADAM CHALKE RUKTI HOON MAIN
SHAYED KABHI ACHANAK SE EK BAR AAP DIKH JAYE KAHIN
SIRF IS EK UMEED KE SAHARE AGE BARTI REHTI HOON MAIN.
………………………………………………………………………………….
Anamika Neetu Divya
Nazrin Trina
Digemon-pokemon
SaiVarsha Minnie Naina
Dhrajain Soumya Praks
Cindrella Rogerfan 4everyours
Sunaina Kali27 Aarsow
Cool-Subha BhaktiKaushal Ashikapoor
Ranjitha MasterBlaster Cute Rabi
Pinka_Anshu(Pinko) Daisy_luvs_ff(Anudipa) Souma.N.
tere bin (Kanak)
Jivora galacticangel Prernawaghray
Ritika Apppi farahrabbi RajPriya2gether
Salluranifan Sweta2005
Angelic eyes Arabia786 bird
cutyko20(sari) liquidfantasy
lulugr_81989 power_play Anam_mehrun
New Members
brid, Basanti_diya
faiza_786, nishttha uudee
Video clips n promos
New Promo (Point 1857)
http://www.india-forums.com/forum_posts.asp?TID=690278
Ek Pal Vmix
http://www.india-forums.com/forum_posts.asp?TID=690274
RN scene 26th July
http://www.india-forums.com/forum_posts.asp?TID=687153
Red saree promo
http://www.india-forums.com/forum_posts.asp?TID=681837
RN clip 16 th July
http://www.india-forums.com/forum_posts.asp?TID=677678
Bandage scene
http://www.india-forums.com/forum_posts.asp?TID=671891
.
Links to all FFs on RN
http://www.india-forums.com/forum_posts.asp?TID=667492
http://www.india-forums.com/forum_posts.asp?TID=675595
http://www.india-forums.com/forum_posts.asp?TID=620042
http://www.india-forums.com/forum_posts.asp?TID=650036
http://forum.leftrightleft.in/index.php?topic=1501.0
http://forum.leftrightleft.in/index.php?topic=1550.0
http://www.india-forums.com/forum_posts.asp?TID=655305
http://forum.leftrightleft.in/index.php?topic=1270.0
http://www.india-forums.com/forum_posts.asp?TID=681981
http://forum.leftrightleft.in/index.php?topic=1386.0
http://www.india-forums.com/forum_posts.asp?TID=590228
http://www.india-forums.com/forum_posts.asp?TID=683224
http://forum.leftrightleft.in/index.php?topic=315.0
http://forum.leftrightleft.in/index.php?topic=162.0
http://www.india-forums.com/forum_posts.asp?TID=603223
http://www.india-forums.com/forum_posts.asp?TID=582658

http://www.india-forums.com/forum_posts.asp?TID=665353
http://www.india-forums.com/forum_posts.asp?TID=647580
http://www.india-forums.com/forum_posts.asp?TID=671628
http://www.india-forums.com/forum_posts.asp?TID=655225
FC # 1 LINK:

http://www.india-forums.com/forum_posts.asp?TID=645979&T PN=1

FC # 2 LINK:

http://www.india-forums.com/forum_posts.asp?TID=674368&T PN=1
FC # 3 LINK:

http://www.india-forums.com/forum_posts.asp?TID=680494&T PN=1
FC # 4 Link:
http://www.india-forums.com/forum_posts.asp?TID=684804
FC # 5 Link
http://www.india-forums.com/forum_posts.asp?TID=689065&T PN=1
FC # 6 Link
http://www.india-forums.com/forum_posts.asp?TID=692528&T PN=1
FC # 7 Link
http://www.india-forums.com/forum_posts.asp?TID=695562
FC # 8Link
http://www.india-forums.com/forum_posts.asp?TID=700534&T PN=1
FC #9Link
http://www.india-forums.com/forum_posts.asp?TID=706093&T PN=1
FC #10 Link
http://www.india-forums.com/forum_posts.asp?TID=710762&T PN=1
FC #11 Link
http://www.india-forums.com/forum_posts.asp?TID=715872

here is SBS email ID for Rajeev Priyanka Fans
[email protected]
"This is not an instructionits just a precaution which should betaken by members"By violence_peace (Varsha)

"do not discuss anything about those members who r not a part of this FC"
"do not discuss abt other actors in thsi fc"(i hope hum kiske bare main kehrahe ahin u understand otherwise contact us through PM)
this is just a step to keep mods away from our FC n others
so keep rocking our FC n try to partcipate in the discussions
n 1 more u can freely discuss abt lrl characters but try to avouid abusive lang to that characters n 1 more u can bash the producers,script writers n SAB creative team
FC # 13 will be opened by member Ranjitha

Siggies:
____________________________________________________________ _________________


Edited by sunaina02 - 01 September 2007 at 6:02am