Sea of Love
Introductions
Main Characters:
Sujal Garewal:

He is a very handsome , smart and loving guy. He is the owner of Garewal industries. His parents died in car accident 2 years ago. He is very ecoigistic person. What he wants, he will get it no matter what happned. The only thing he is seeking is true love. It is not that he never find it. He was in love with a girl back in college but somehow they apart from each other. He is totally alone in this world he needs support of love and care.
Kashish SInha:
She is a very beautiful, charming and simple girl. She is a Neurosergeon in Lifecare Hospital. She is also a Head of the hospital. She is an orphan. She grown up in an orphan house. For her, Only thing is matter is her proffasional. She can do anything to save one person's life. The only thing she can't tolerate is that any mistake in her hospital. Everyone in her hospital staff respact her alot. Sometimes patients believe her as a God because when she take charge of anyone's life, she cant let it go.
Other Characters: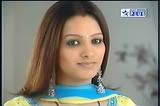 Anjali Nanda:
She is a very positive and open minded girl. She is a best friend and a co worker of kashish. She is an Anesthetic doctor. She is always there for kashish when she needed. Anjali is the only person who really knows real kashish. They share everything in their friendship.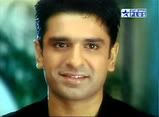 Kavya Nanda:
He is Anjali' husband. He is a Pilot in international flights. He is not mostly near his house because he has to fly alot. He loves Anjali so much. He also treats kashish as his sister. He is a very understanding guy. Always there for his wife and kashish.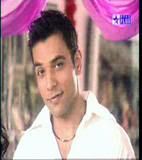 Akshat Shergil:
He is Sujal's best friend and legal advisior in Garewal industries. He is very fun loving guy. He can do anything to bring smile on sujal's face. He knows real sujal. He always supports him as his brother.
Charu Shergil:
She is very cute and understanding wife of Akshat. She is an architacture and works for Garewal industries. She loves akshat so much. She always thankful to sujal because of him, akshat and charu got married.


Edited by goodkashish - 01 March 2008 at 11:12pm