Originally posted by dures
ya!! it was great!! she is very friendly and nice! i dont like veena malik (parody karti hai reema and nadia ki)...overacting karti hai...jese k reema keh bhi rahi thi!!
veena malik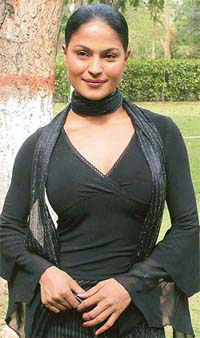 I've seen Veena Malik in the show called "Hum sub umeed se hain" jis mein she did parody. And I REALLY don't think there was anything wrong with it. Veena did some REALLY good acting and her imitation was really good. It wasn't over the top, neither was it too much.
What I also find really fishy is that when Reema made her movie Veena malik was also in the cast. She also played a role in Reema's movie, as far as I can remember. So why is Reema now all against Veena? Maybe something happened during the shoot that Reema got all pissed.
Anyways, the bottom line is that Veena's nakal of Reema and Nadia was really good. Waise bhi, it is all scripted. Veena is only acting what she's told, nothing else. They shouldn't blame Veena, but the producers, directors and script-writers of the show.
Reema and Nadia were both pissed cuz Veena ne unki nakal kee or vo bhi achi, nothing else!


Edited by amy22 - 25 August 2007 at 6:36am