Hey guys As I said I was going to make another fanfic it should be the second part of Destined To Fall In Love but I changed my plan! I am going to make a fanfic with a whole new fun concept and whole new fun characters
It will be Kinda like the funny movie Partner
~*Character Intro*~
Veer Khurana:
He is a police officer and elder brother of Jeet Khurana. Veer has almost everything he wants only one thing is missing. He wants to be popular he wants to be cool....He was the nerd of school. Everytime Veer tried to say something to a girl the things he said would turn out wrong! The Khurana elders live in Delhi for some bussines while the youngsters live in Mumbai...it's a simple Punjabi family.
Jeet Khurana:
Jeet Khurana is a simple guy who works in a bank...He sees beautifull woman come and go everyday and he is dumbstruck when he sees them. This Khurana is afraid of girls everytime he sees a girl coming to his desk...well it's simple he hides under the desk.Jeet is a singer but he never ever dared to sing for anyone before only his close friends and people who he trusts know this. Jeet looks at his neighbour (girl) everyday with a telescope from the window.
Shabd Sareen:
Shabd is the cool dude and the cousin of Veer and Jeet. Shabd came from America to India because he is a doctor. Now we know doctors don't have to travel but Shabd is the other kind of doctor. Well Shabd is a date doctor. He helps people get over their fear and talk to girls. He is a kind of Cupid. He has had many girlfriends before. Always dumped them because they weren't the right girls. Or just make it simple he is a casanova! He is always busy with his mobile.
That were the Khurana's hope you liked them!
Now let's go to the Malhotra's!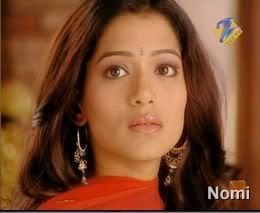 Raaji Malhotra:
Raaji is the sweet and simple one. She never asked anything to anyone but she did everything for everyone. Raaji lives alone with her two sisters. She is the neighbour of the Khurana's. Though she never talked to them. Raaji can do everything for her sisters. Raaji is the one who anyone can love. She cooks, goes to the mandir, does the dishes, goes to the groceriesshop. Who doesn't want a sister like that?She goes to university third year!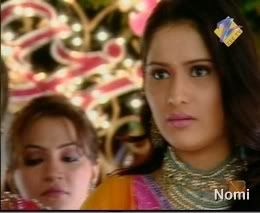 Soni Malhotra:
Soni is the confused and funny one...It's always fun to hangout with Soni! Although she forgets things fast....no no it's not a dissease it's just a Soni. Soni doesn't like guys...they are so boring what can you do with them. You can't even talk about actors with them. Soni likes to tease her sisters everyday she can't live without it. But it's also true that she can live without them. I forgot to mention that they are Punjabi too. Also goes to university second year!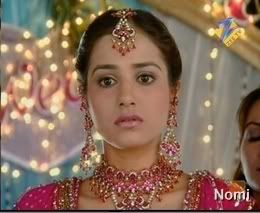 Mahi Malhotra:
Mahi is the talkative one...one tip...don't ever and I mean DON'T EVER....talk through her when she is talking! Mahi is short tempered and she doesn't like that. As some people say her anger is on her nose. And if you really don't want to die painfully then you really should NOT talk bad about her sisters when she is around. She may look pretty and nice but if you mess with her....see you in heaven! Mahi is only nice to her close ones if she doesn't know you then she doesn't want to talk to you. But if you know her better she is the best friend anyone can ever have. She goes to first year of university....
That was it guys! Hope you liked the character intro!
Do say if I have to continue or not
But if I should continue....
Then Your Welcome To The RollerCoaster Of Romance And Fun!


Edited by am_786 - 27 July 2007 at 4:46am