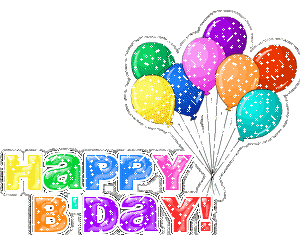 Rituuuuuu!
Happpppppy Birthday hun
hehe i dunno how many times
i've wished u today, but i just can't get enough enough enough (Raghav style
)
and to think ur bday just started for u.. and its almost over at my place! wow..
but u know what, despite all the differences between us, we're still soooo close.
Honestly ritu, ur such a sweetheart.. i know i've told u this again and again, but sachi
u are a total sweetie... anddd ur gorgeousss too
inside and out
ur someone i can proudly call a beautiful person
alright i promised myself i'd try n keep this short, coz i tend to go overboard with
my bday msgs, according to some ppl *cough* sukhi *cough*
but no
matter how much i say for u, its not gonna be enough. I dunno if u realise
how special u r to me ritu.. u have a lil special spot in my heart, and uve grown to
become a lil sister for me.. one i can confide in, one i share all my
choti choti secrets with.. and jus do soooo much masti mazaak with.
Man we've had countless good times, and lets hope they keep rolling on
Every moment spent with u is cherishable, coz ur suchhhh a cutie!
and ajj te tu inkaar ni kar sakdi
ur my baby
Acha i think i better stop here coz i can jus keep goin hehe and i dont wanna make u
all tired from having to read so much. So yeh, happy bday once again my lil gangsta!
we still need to make that group in the future
with u rapping, me singing,
and sukhi dancing?
classic. K tc ritu, enjoyyy ur day, best wishes,
may God grant u all the happiness u truly deserve.
Luv u loadz and loadz.. xoxo mwah!
now i cant even say mwah without
thinking twice thanks to u
u kno wat im talkin abt
Lots of Luv,
~Luvneet~