Originally posted by mythili_Kiran
Dear Muggle friends!!
You all might have read atleast one harry potter series book or atleast you might have seen atleast one harry potter movie!!!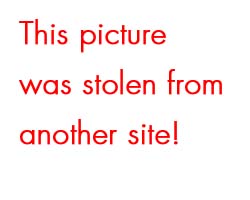 What do you think of these Harry Potter literature and movies??
Wonderful Movies and Wondeful Books
!! I'm a big fan of J.K.Rowling!!
Do they make any sense ?? or Do they really take you another wonderful world??
I read non fiction most of the times (almost all my fav books are related to non fiction) ,one of my fav student is a big Harry Potter fan and she requested me to read these books and from then onwards I started reading these books!! These books really take us to anothe world! Hmm! These Charms,Hogwarts school ,the wonderful characters really interest me!!
Inspite of knowing that all these things don't make any sense I like this Harry potter series!! Books are really more interesting than movies!! Movies really don't depict the beauty of the books!!
Do you think that Harry Potter books really ignited the interest in book reading in children??
Book reading is a wonderful hobby(may be a habit) and no hobby can really replace it!!! Harry Potter really increased this book reading habit in youngsters ....earlier most of the kids were simply addicted to the cartoon shows on TV, or games on computer
J.K Rowling really brought some small revolution in this aspect! Thanks to JK!!
Or
Do you think it creates some mania in the people who read and see those Harry potter stuff??(Once my student said she likes to have owl as pet becoz harry's pet is owl andinterestingly she has'nt seen a single Indian owl,she thought all owls are so pretty as Harry's owls)??
Any thing which is beyond limits is ugly!! So also the Harry potter mania! The lengthy discussions about the next books of Harry Potter books really irritates but its a part of admiration.....
Hmm! We have somany fan fictions in IF written by elders....regarding the serials!! Hmm! I remembers reading some of them in Kasam Se forum and got really mad
and sometimes used to wonder if they are real TV scriptwriters in disguise !!
Don't you think un necessary hype is created for harry potter stuff????
Yes and No!
Yes becoz... the way the marketing is done for these books and movies is really sick....special trains..specail bus(magic bus...) ..some junk methods!!
NO! becoz! Nothing gets popularity without having any stuff! Harry Potter books are really applaudable!!
BTW who is your fav character in Harry Potter series an why?
Albus Dumbledore and Sirus Black!! I love them!! Wonderful Characters!! Wish I had a principal like Albus Dumbledore!!
Is there any other equivalent to Harry Potter stuff in your language (just like Jataka Tales)??
Hmm! India is a land of Magic and we have several stories associated with magic! In telugu we had good movies and good books on magic!! The difference is they did'nt get that much popularity then!!!
Wishes,
Myth