Hello everyone!!!
I'm here with a NEW Contest for you all!
***
Introducing...
DRESS TO IMPRESS!
We have a celebrity who's having a little trouble deciding what to wear for an event she is going to...
So.. we are seeking your help!
***
Now... who's the celeb?!
It's non-other than Aishwarya Rai!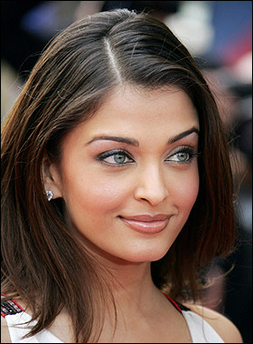 So what's the occasion?? Let's ask Ash herself!
"Thanks guys for your help! I'm just so stuck! It's the premiere of my sasur's (aka Mr Amitabh Bachchan's!) newest film "Cheeni Kum". It's here in Mumbai itself and there will be lots of media covering the event! And also... afterwards, there's a party to celebrate! So, as you can tell... I need something classy and sophisticated to impress the media! But also something becoming of a daughter-in-law!"
***
So.. now you know the problem! Get your thinking caps on!
Your designs can be simple... or down to the last detail! Either as photos of your chosen clothes/accessories or even a drawing!
Send in your entries to me (bollycrazy) by: 11th June
And only 1 entry per member!
***
Have fun!
Fashion and Beauty Dev Team


Edited by bollycrazy - 12 June 2007 at 3:02am