**Welcome to Shakkyland**
Who r we? : We r shakky-holics who love shekhar form d music duo Vishal-Shekhar
What do we do?: We talk about shakky, we love him and drool at his pics and dream dat he could be ours but he cant as hes married!
Our Anthem: Shake what ya mama gave ya shake shake shakyyyy!
Memeber List
Malvika (yu.r.fat.)
Butteroooo (Buttercup)
Anu (Anu.Rad)
Bittu (indian 888)
Sonya (Sonyaee)
Megan (.:Aphrodite:.)
Ankita (Adorable Ankita)
Anisha (koolgal_anisha)
Smita (live_life)
Nusaybah (Glitter Babe)
Priya (priyav)
Rekha (rex_01)
**Dont se eyou name here? PM MEE!
**
**About Shekharrr aka Shakky**

**Basic Facts**
Name: Shekar Ravjiani aka Shakky (as well call him)
Age: 30
Status: Married and has a lil 3-4 year old daughter
Occupation: Music Director/Singer/Lyricist
Best Feature: Dimples, Smile and d MOLE!

Listen to Shekhar's (cukoo cukoo-home delivery)
Azmaale Aazmale-Taxi No 9211
Aage Peeche-Golmaal (Shekhar and Sneha Pant)
Boss Kaun Hai- Jhankar Beats (Shekhar+Vishal+Amit Kumar)
Chaha-Supari (Sunidhi+Shekhar)
Dil se mere-Pyaar mein kabhi kabhi (Shekhar+Mahalakshmi Iyer)
**Need input from people in d FC to add more intresting stuff to basic facts..=) **
**Vishal, Shekhar and THE MUSIC!**
Vishal-Shekhar are a music directing duo for Bollywood films. They have had a number of successes including Salaam Namaste and Dus.
The duo rose in prominence when they composed the score for the film JHANKAAR BEATS, which included the hit song TU HAI AASMA MEIN . There efforts paid off when they won the Filmfare RD Burman Award for New Music Talent for Jhankaar Beats. The music for the film Musafir became very popular with youths. They combined techno music with Indian sounds. The score of the film included the music hits Saaki and Dorr Se Paas. 2005 was a good year for the duo as they composed the scores for two hit films: Dus and Salaam Namaste.
They are now judges on the Zee TV show, Sa Re Ga Ma Pa Challenge 2007
Filmography
Background Music Composer
Lyricist
Music Director
Playback Singer
Sneak peek into the life of Vishal-Shekhar
The duo Vishal and Shekhar rose to prominence when they composed the score for the film Kaante, which included the hit song Ishq Samander. Their efforts paid off when they won the Filmfare RD Burman Award for New Music Talent for Jhankaar Beats. The music for the film Musafir became very popular with the youth.
Vishal is also the vocalist of Mumbai-based electronic band Pentagram which he had started with his friends in Mumbai in 1993
Vishal's band was voted MTV's 'Artist Of The Month', which is quite a feat in a market dominated by Hindi and Bollywood music. They also won the Channel V Award for 'Best Live Band'. In 1999 an underground single released by the band, 'Price Of Bullets', featured the famous Javed Akhtar and Shankar Mahadevan. The song was not given airplay by music channels as its video was found to be too controversial. The song dealt with the Kargil War, which was being fought between India and Pakistan at the time.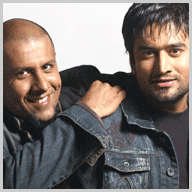 Swinging to their own beat (article)
Vishal-Shekhar
The duo is most excited about making a hip hop vocalist of Abhishek Bachchan in his debut album. "I've ghisaod some of his tracks but he's going to be a bonafide hip hop star and might even get himself some international collaborations," says Vishal Dadlani, who first tweaked Junior B's singing skills for Bluffmaster, alongwith partner Shekhar. There's also Honeymoon Travels, Cash, Tara Rum Pum and Om Shanti Om lined up. "I'm really hoping that I can get Pakistani Mekaal Hasan band's lead vocalist Rashid to sing for us," adds Dadlani.
June 23, 2003
---
TEAM SPIRIT: Shekhar Ravjiani and Vishal Dadlani of Vishal-Shekhar
Over the past year or so, one has noticed many newer music directors in films.

Take last week's releases Jhankaar Beats and Supari, for instance. Both films were disappointing (for this writer, at least), but the music not only rocked but sounded fresh too.

In Jhankaar Beats, Vishal-Shekhar had a couple of zingy tunes. In Supari, the duo shared credits with Sandeep Shandilya, though all songs didn't appear in the film.

Both Vishal-Shekhar and Shandilya have done a couple of films before, but of late, they have increased their presence. And obviously, they aren't the only ones in this list of new music-makers.

In order to attempt new sounds and cut costs too, many newer filmmakers are opting for new composers – one recent exception being Ken Ghosh, who chose Anu Malik for Ishq Vishk (and had a pretty good score too).

Check out some of the other new music directors. Khwahish has Milind Sagar, Bas Yun Hi has Rajeev-Merlin, Jajantaram Mamantaram has 3 Brothers and A Violin and this week's film release 88 Antop Hill has Rajesh Roy.
The Bhoot soundtrack features Salim-Sulaiman. Stumped has many new names (Shamir Tandon, Pritam, Dhruba Jyoti Phukan and Eric Pillai), and Satta has Raju Singh (who's been around in Indipop, but is relatively new in films).

Among the future releases, Ram Sampath is working on Rajkumar Santoshi's Khakee, and Farhad Wadia is doing Anant Balani's Mumbai Matinee.

A related instance is the Subhash Ghai-produced and Balani-directed Jogger's Park – as a musician and remix artiste, Tabun is a veteran, but as a music director, he is new.

One interesting thing is that though they are new to Hindi films, most of these music directors have experience in other areas. Vishal sings for rock band Pentagram, Ram Sampath has worked on rock and Indipop, and Merlin has been regular on the Mumbai jazz and blues scene.

Wadia has organised rock festivals and created versions as part of Instant Karma. Keeping that in mind, one can hope they will bring new elements and genre-influences in film music.
l With so many new names, music lovers may wonder whether they are actually needed. Well, going by the current scenario, it is certainly necessary to some fresh and alternate sounds.

By and large, established music directors are not offering anything new in terms of sound – though there are always superb scores like Saathiya (A R Rahman), Saaya (Anu Malik), Jism (the under-used M M Kreem) and Chalte Chalte (Jatin-Lalit and Aadesh Shrivastava). For all their hype, Main Prem Ki Deewani Hoon (Malik) and Koi Mil Gaya (Rajesh Roshan) aren't outstanding, though they are moving briskly for reasons other than pure music quality.

On the whole, of course, most recent film music lacks freshness. This is where some new names can help. With younger filmmakers thinking of new and contemporary subjects, new composers can also add to the film's appeal.

Just as Shankar-Ehsaan-Loy did with Dil Chahta Hai two years ago, some of the younger music directors can create pathbreaking scores too. And yes, for tight-budgeted filmmakers who don't insist on 'brand-names', new music directors are more affordable and accessible than established ones.

The important question, of course, is: how many will click? One important determinant here is the film's performance – in many cases, good music is forgotten if the film flops. Another factor is how many films these composers get.

A third is whether any of them will be consistent in the long run. And a fourth is whether they sound different in each film, without falling into a stylistic stereotype.

At the moment, it's still early to say whether any of these music directors will hit the big time. But now that they have entered the field, it's better if they use the opportunity properly.
The Rediff Interview / Vishal-Shekhar

Chilling with Bollywood's new songsters

September 08, 2005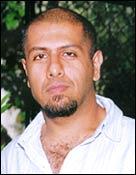 Music direction isn't what it used to be. Hummable melodies have now been replaced by dancehall patterns and thumping beats tuned to discotheque mania.
Leading the new Bollywood sound brigade are Vishal Dadlani and Shekhar Ravjiani. Vishal-Shekhar are responsible for setting floors on fire with the superhit Dus soundtrack, and are stepping up to bat now with Salaam Namaste.
Raja Sen shot the breeze with the music composer duo, and tried to see how they work. Here are some excerpts:
Let's start by talking about the Salaam Namaste soundtrack.
Vishal: Oh, it's young, light…
Shekhar: 'Fresh' (laughs at the commonly used adjective). It's a very vibrant soundtrack.
Vishal: See, Dus (their recent smash hit) was a big club sound, but this is totally different.
So how do you guys develop a mood for a certain film's soundtrack? Is it your call or the directors?
Vishal: The music we make is the director's music, based on the story he wants to tell.
Shekhar: For example, for Salaam Namaste, Siddharth (Anand, the director) briefed us on the kind of music. This started with a story session, in minute detail.
Vishal: The music came based on the emotion he wanted to convey. We got the story, and then hung out together, started writing tunes.
Shekhar: The end result is quite different from what we have done before.
Salaam Namaste: The music review
Is that a constraint for you, this need to constantly innovate? Do you get enough scope to be different in Hindi cinema?
Vishal: It's not being different for the sake of being different. We're working towards a director's vision.
Shekhar: This is a Yash Raj (Films) soundtrack, so we're expected to be melodic. The music is typically our sound, but there are a lot of strong melodies. Good directors know what they want.
Vishal: Adi (Aditya Chopra, the film's producer) knows music so well. These are directors who try and bring out the best melodies. Siddharth is great to work with.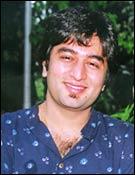 Is the whole process of music-direction a very structured and clinical one, or do you guys just jam?
Vishal: We jam! There is structure, yes, but basically we all get together – the music directors, the director, and the producer. We play around with tunes and what our basic ideas are, and things obviously change. We get a lot of inputs, and a lot more to work with.
What's with music-directors constantly working in twos? Isn't composing a very personal process?
Shekhar: (Laughs) They work in threes also!
Vishal: Not just threes, sometimes even teams of four, five… eight! (Laughs)
Shekhar: The thing is that music directors never work alone.
Vishal: Yeah, it's just a matter of how they choose to share the credit. There are music directors who work with a lot of people but don't name them.
But you two are a definitive partnership. How do things work with you? Are there clearly demarcated musical areas?
Vishal: Yes, I have the left side of the room, he has the right!
Shekhar: We pretty much do everything together. We're from different schools of music, we like different kinds of music, but we manage to have a good shared musical taste.
Vishal: The process, as you call it, is very free-flowing. I can write a song, and Shekhar can say it's really cheesy! We bounce each other's ideas.
Shekhar: And it's very important that we can both be objective and analyse the songs.
Vishal: True. Tunes need a definite quality control, and when both of us end up writing songs together, it feels great.
So how did you two meet?
Vishal: Well, we put on this rock show many years ago, with the basic intention of meeting women. I don't know, Shekhar might have participated because of some 'creative urge' (laughs) but I wanted to meet women!
Shekhar: We had a common friend, a drummer called Shiraz, and I must say (laughs) it really wasn't much of a 'rock show' eventually.
Vishal: But we did meet there, and hit it off. But then nothing else happened, and we fell out of touch.
Shekhar: I was working on jingles for Raj Kaushik (advertising filmmaker, director of Shaadi Ka Laddoo), and the soundtrack for the original Dus film, for the late Mukul Anand. But that film totally changed, and that music was never used.
Vishal: And Raj heard a couple of songs of mine, and he loved them.
Shelhar: So five years after the rock show, we both met in Raj Kaushal's studio to work on Pyaar Mein Kabhi Kabhi!
Vishal: It was a crazy coincidence! I walked into the studio, and I see this guy, and I do a double take! (Laughs)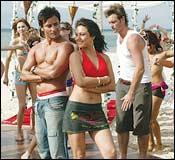 Vishal, you've been a rocker for quite some time with Pentagram. Are you still actively part of the band? Have your film responsibilities forced you to cut back on rock?
Vishal: No, actually. Nothing is in the other's way. My bandmates and Shekhar have both been really accommodating, and I've been able to juggle my schedules comfortably. It's pretty cool. I still rock as much as I ever did.
But what about music styles? You two worked separately, and did your own thing. Now you're smack bang in the middle of big bad Bollywood. How different is it?
Vishal: First of all, the horror stories you hear are 99% untrue. The industry treats you depending on the way you are.
Shekhar: Exactly. It's about how you respond to people. Maybe certain people just behave coolly based on how we are. So they're cool with us, and maybe – for all we know – different with the rest of the industry folk: It doesn't matter.
Vishal: Also, we're very informal. Instead of a traditional producer-music director or a director-music director relationship, we end up being friends. The jamming sessions are great fun, where we all hang out together.
Shekhar: Music direction is something we love, and are very passionate about. I guess we're cool in Bollywood because making music can never be our 'job'.
There's a lot of 'different' music being made these days, and a lot of purists aren't warming up to it. Do you think Bollywood is suddenly trying to be too radical, in every way?
Vishal: There's no such thing as too much experimentation.
Shekhar: There are a lot of new guys in the industry now, and they're all making different kinds of cinema. There are a lot of different moods to compose for.
Vishal: And all these new guys have their own set of influences, their own likes and dislikes, musically. Most of them are very hands-on about what they want. I think we're here at the right place, at the right time.
Shekhar: In the West, music is constantly evolving. There's always something new to do. We should be just like that.
What kind of experimentation thrills you guys musically?
Shekhar: We like to work with traditional sounds in a non-traditional manner.
Vishal: For example, the Dus bahaane song is basically a dholak loop, under a dancehall pattern. If you rip up the track and break it apart, that's what you'll discover -- which is something you can hardly make out when you listen to the track. And that's what makes the sound of the song so special.
Shekhar: The dholak gives it the groove.
Who have inspired you as music directors? And which of your contemporaries do work you think is admirable?
Vishal: Oh, Kalyandji-Anandji, Lakshmikant-Pyarelal, R D Burman...
Shekhar: S D Burman, Naushad, O P Nayyar, Khayyam sa'ab.
Vishal: Oh, Khayyam sa'ab, definitely. (Bows, rocker style)
Shekhar: (Among the new guys) I like Shantanu Moitra's work.
Vishal: Pritam is doing some pretty good stuff.
Shekhar: And (A R) Rahman is totally brilliant. Sometimes you just have to be overwhelmed with certain things. Like the way he mixes the shehnai in the Swades theme. (They start 'singing' the instrumental bits) It's really awesome.
What kind of music do you like personally? Any favourite artistes?
Vishal: All kinds. Rock, obviously. Then electronica, world music, Sufi stuff, hip hop, jazz. Right now, in my car, I have Vulgar Display Of Power (by Pantera), Nightsong (by Nusrat Fateh Ali Khan and Michael Brooks) and some assorted hip hop stuff.
Shekhar: In my car, I have the Bunty Aur Babli tape (laughs) because my daughter just loves it!
Vishal: She doesn't like the Salaam Namaste stuff as much, na?
Shekhar: No, not yet, but she's big on the television promo, and occasionally dances to the (sings) Salaam namaste, salaam namaste chorus.
Vishal: (Laughs) But it's not in the league of (sings) Bunty aur Babli, yet.
Shelhar: No. Anyway, about my music, I listen to a lot of old Hindi stuff. Lots of (Mohammed) Rafi, Mukesh sa'ab, Kishore Kumar. And then there's hip hop and Sufi music.
Vishal: And (sings) Bunty aur Babli, Bunty aur Babli, Bunty… damn! See what you started?
**Piiccies and Siggiiesss**

**awww i think he wants a huggiee**

**shakky bababay getting excited**

**just making sure d lipstick is even on both lips** hehe

**Baffleed by d good singersss**

**hes tryna cheattt by sneaking into vishal's mark sheet hehe**

**its ahhh i just saw malvika look** haha

**he just heard a crap singerr**

**plzzz mujhe jaane doo..mujhe chhoodd doo..i dont wanna be here anymorreee**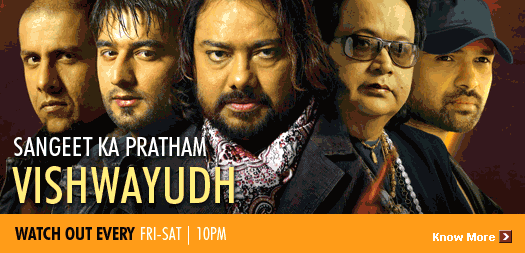 **Sexayyyy hes too hottt to handlee**

**Huh?! Is dat malvika wid some other guy?!**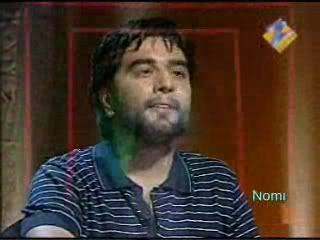 **aayega koi baahon mein leke chumega mere ye lucky lipss lol**

**Do i luk like mowgali to you eh eh eh?!**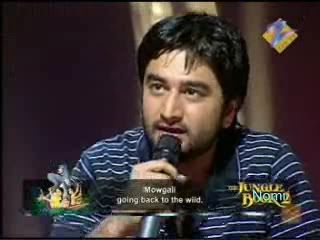 **Listen yeah if you dont take dat mowgli thing off d screen rite now ima bust yur nose**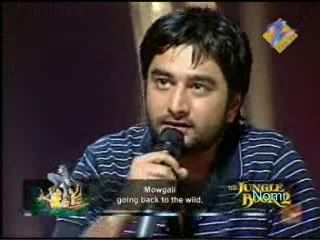 **Oh so its not for me its just an advert?!**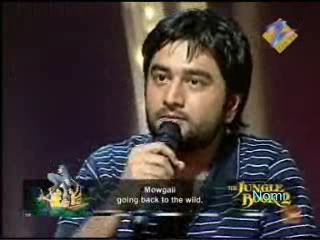 **WOOPS!**

**OK now stop teasingg meee**

**i will give yu a kiss ok? now stop teasing meehh**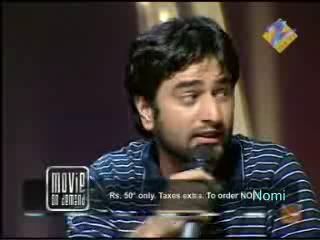 **oh shizzle my wife is here**

**Basantiiii in kutton ke saamne mat gaanaa**
*DONT SHAKE IT, SHEKHAR IT!*
*Under Construction*


Edited by yu.r.fat. - 05 June 2007 at 7:11am