This is my first fanfic here.Its based on the lines of the movie Yaadein i am also adding my own spice to it. hope u like it.
The Mehras-Rich people.Bussiness in Delhi.
Yashwant Mehra-Rich,arrogant,proud and Haughty.Elder brother of Anurag.Doesnt like the shergills so much.
Anurag-Shubangi Mehra
They love each other alot.they also love their son and daughter,but cant spend enough time with them as they are busy.Very good friends of Karan and Nandini,but after Nandini left they meet less often.But they are nice people.
Manthan Mehra-AS's son.Stylish,smart.Who loves his family and also Karan Uncle and his family.He wants to spend time with his parents but they are busy.So he always shares his problems with Karan and Nandini,but now only with Karan.Loves his sister.Out of Karans 3 daughters he is more close to Ira and fights a lot with Aabha.Girls are crazy after him and his money but he wants a girl who loves him and not his money.Owns a website"LoveZone"
Nishi Mehra-AS's daughter.She loves her family but her brother the most.Not very close to Karan but is the best friend of his daughters.
The Shergills-Karan and Nandini used to take care of business but know only Karan takes care of their delhi branch and Nandinis mom takes care of the Darjileng branch.
Karan-Nandini Shergill-Love each other and also their 3 beautiful daughters.Also love Manthan and Nishi.Good friends of Anurag and Shubangi.Karan became sad after Nandini left home one day without informing anyone.Karan is avery nice dad but sometimes he forgets about his daughters when he drinks remembering his wife.He is more close to Ira and Abha and sometimes cant understand Rashi.
Ira Shergill-KN's 1st daughter.She is sweet ,sensible ,nice,helpful,beautiful.Loves her dad and mom and sisters.More like a mom to her sisters.Friends with Manthan and Nishi also.
Rashi Shergill-KN's second daughter.basicaaly nice but as she was close to her mother she became stubborn and bitter towrds life after their mom left,but loves her family.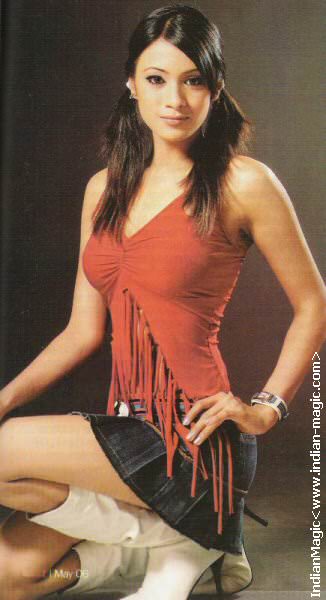 Aabha Shergill-KN's 3rd daughter.Naughty,tomboy,sweet,beautiful.She loves to play pranks but knows her limits and is always ready to help people.Though she likes nishi she doesnt like Manthan so much.Loves her Family and can do anything for them.
The Raichands
Rohan and Naina(they dont have much role to play)-Nice parents who love their kids.
Omi-Nice boy,studious,hardworking.Manthans friend.Presently he is in Newzealand.In school he had a crush on Ira.
Dev-A Flirt.Studies with the 3 sisters and Nishi.
Others
Veer-Manthans friend and helps him in his business on a website called"Love Zone" which deals with all the problems relating to love.He is Hardworking and earns quite a lot of money.Is an orphan.Secretly loves Rashi,only Manthan and Omi know about it.
Nani-Nandinis mom,she loves her granddaughters and also Nishi and Manthan.Lives in Darjeling.
Binita-Rich spoilt brat,Manthans friend and the Mehras family friend Raheja's daughter.
Mayank-Big flirt.Uses girls.Spoilt Brat.Has cheated many girls.
Important places
Everyone lives in Suburbs of Delhi.Nani in Darjeling.(presently Omi is in NewZealand and Manthan is in France)
MEHRA household
SHERGILL household
NANI'S darjeling house
COUPLES
Karan Nandini
Anurag Shubangi
Omi Ira
Veer Rashi(Rashi-Mayank)
Dev nishi
*Main couple*
Manthan Aabha


Edited by rockingrebel - 12 July 2007 at 8:48am