Brothers and Sisters Day
Discussion: We laugh with them, we fight with them, but just can't live without them - siblings.
Hello Friends..
here at IF we have celebrated many days..so how we could have forgotten about Siblings Day..the best god made realtion after mother and her child is "Siblings" ..as we fight with them..play with them..Laugh with them ..some time jealous of them but we cant live without them..

There are many examples of siblings doing great in many areas of life..how could we forget the Wright Brothers..they have discoverd Aeroplanes
If we come in Entertainment industry then we have many Siblings served and still sevring us.. in hay days of Indian Film Industry..there were Trio of Ganguly brothers..did not get it.. i mean Ashok Kumar..Kishore Kumar and their hilarious movies like Chalti ka naam Gadi...Badhti ka namm Dadhi and many more..
In Sports as well Siblings have done Wonderfully well be it F1 where Schumacher Brothers are rulling or in Cricket..how we could forget Waugh Brothers
How we can forget..to mention Soap Queen Ekta Kappor and her Brother Tusshar Kapoor..
There are many Siblings Serving IF as well..so all in all where there are Sibling together THEY RULE THE WORLD..
In nutt shell..whenever and where ever siblings have come together they have struck gold and carved out niche for themselves in this world..
What are your all thought on this..do you think Sibling Rivalry is good.??..would love to hear..and lets share this wonderful day together..here at IF with us.. with your friends...and share your all Best Days and not so good days..spent with your Sibling..
As Siblings closeness is marked with the development of strong emotional associations between them (e.g., love, enmity). we share the same..so what if we are not Siblings.. We are friends for life
-I-F Dev Team-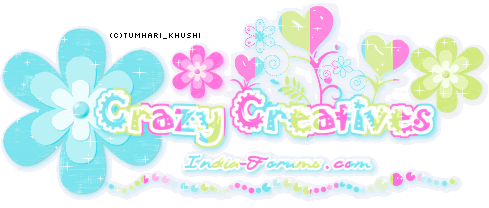 Edited by nishtha - 02 May 2007 at 12:15am