Episode 4
22 years later
Ahsan is forgetting everything and it's all because of Sadia's curses. He's very worried as Sadia's curses has made is life difficult and (I think a disaster).
Alian is a doctor and is going to Hospital for the first time- as a doctor.
Esha is going to college-to study law; Sofi wants her to become a lawyer.
Ahsan and Amna has told Alian about him being adopted by them and Alian is upset as to why they have told him this Fact but Amna says that he-Alian knows about the law so what's the point of talking about this now.
Sofi remembers the moments she spent with Sami and Iman and all those times when she was leaving Iman and Iman's voice echoes WHY ARE YOU LEAVING ME MUMMY. WHY ARE YOU LEAVING ME MUMMY? Sofi is upset.
Ahsan remembers the moments when he was marrying Sadia and says to himself when I am forgetting everything why can't I forget this.
Sadia is upset about losing Alian and Danial is leaving for studies. Danial is a very humorous person by nature.
Iman is a very clumsy and PHYSIC (would be the term I think more appropriate) and is scared of everything.
Danial leaves for LONDON (I think so I'm not sure but he is going to some other city for studies where Alian lives.)
Sami is sick of Iman's behaviour. And meets her college principal about her progress in studies.
Alian meets Esha in a jogging Park; Esha thinks Alian is following her and warns him not to but Alian introduces himself and talks to her sarcastically then to do even with Alian, Esha talks to him sarcastically and says he is a rude person and she thinks that he is not a good doctor as well.
Danial has got the job and he has to study 1 more year and will buy a house soon. When Sadia asks him about her coming and living with him there he says he just want to concentrate on his studies now so she doesn't have to come here.
Sami tells Iman that she is gonna meet a Physcitrist tomorrow so be prepared for it. Iman is not happy with it but Sami says:
Problem hai tu ilaj karanay main koi harj nahin hai. Kal Subha tyar rehan.
Esha is going airport to receive her friend Saba.
Danial = D
Alian = A
Esha = E
Iman = I
Esha's friend Saba = F
SOfi = So
Sami = Sm
Alia = Al
Sarim = Sa
Ahsan = Ah
Amna = Am
Sadia = Sd
D: Haan bhii Doc kitnay gay aaj tumhare haath say?
A: Bus tumhara hi intzaar hai. Kab aaogay?
D: Karway mat hoo sugar zada lay loo.
A: Apnii sunao service kaisi chal rahi hai acha mujhe yeh tuu batao kay yeh jo tumhara semester kabhi khatam hoo gaa bhii kay nahin?
D: kaisi batain kar rahay hoo Doc main kabhi zindagi main Fail nahin howa acha.
Alian see Esha coming and says to Danial: OO tumhara hii case aa raha hai lain suno duur say baat karna. Karate class's ki howii hain.
Danial goes there and sees another friend-waiter coming towards Esha's table and says: excuse me yeh meri table hai.
Waiter Friend: okay.
Then Danial goes up to Esha and says: Kya hokum hai meray aaqa?
E: excuse me?
Alian is busy drinking coffee and reading newspaper. When he sees Danial talking to Esha he-Alian says:
Yeh tu pitay gaa aaj.
D: order please.
Esha discuss with her friend and then tells him something like Mushroom and etc.
Danial goes and get the food she has ordered and before going to Esha's table he goes to Alian and says: Doc doua ka waqat hai.
Danial comes with dishes with food on them in his both hands and then at a place starts slipping (knowingly) and all the food goes on Esha's head.
Then he says: oh, oh I'm…I'm sorry. And hands her the napkin. She stands up and looks at him.
Episode ends here.
Review: Ahsan starts loosing his memory and it's all because of Sadia's curses.
Ahsan and Amna have told Alian about him being adopted and he's upset as to why they have told him this truth.
Sadia's upset about not having Alian with her. Danial leaves for Scotland for studies.
Esha is studying Law and is a very confident person. There in Pakistan, Iman is a physic and gets scared of everything. Sami is sick of Iman's behaviour and tells her that she'll have to meet psychiatrist.
Esha and Alian meet in some park. They both don't get good impression of each other.
Danial's got the job as a waiter in restaurant. Danial and Alian are good friends. Esha with her friend Saba comes to the same restaurant and order some dishes. Alian tells Danial to be aware because Esha know Karate (He tells this quite sarcastically). Danial decides to play a prank on Esha so knowingly slips and all the food in his hands go on Esha's head and she gets angry.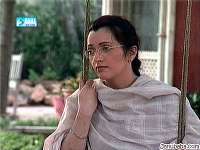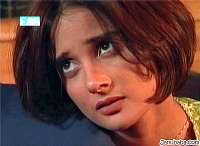 Esha (introduction) when Sofi wakes her up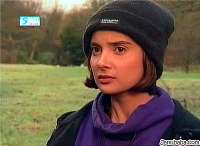 Esha meets Alian in Jogging park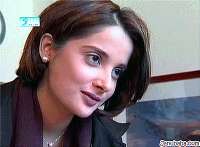 Esha talking to Sofi while asking her for Sofi's car keys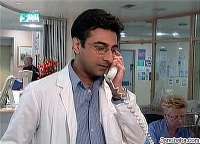 Alian in the hospital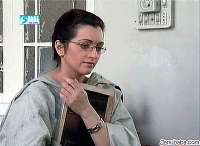 Iman thinking of time spend with Esha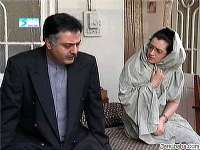 Sami telling her to see some psychitrist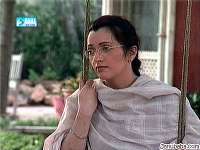 Iman on swing (background title song playing)


Edited by scorpion134 - 14 November 2005 at 4:17pm