hi guys...
since some of u guys suggested that we need a sig. to advertise our section...I made three sigs...and now anybody can use them...so we make our section more active...
I would really appreciate it...if u all sweet members use one of the three sigs.
plz add a link to SOS section while using ur sigs. u can do so by [url=and then link to SOS section]and then the image tag for the sig that u want to use can go here and at the end add [ / u r l ] without the spaces... if u need any help regarding this...plz PM me and I will help u...
We would like to thank my Guru jee Anjali...(Amisra) for helping me with the sigs. she sent me all the shers that I have used in the sigs...Thanks a lot Anjali... u r the best
now here r the sigs.:
Here is one made by Kimi:
some more...made by sweet IF members
by muqualp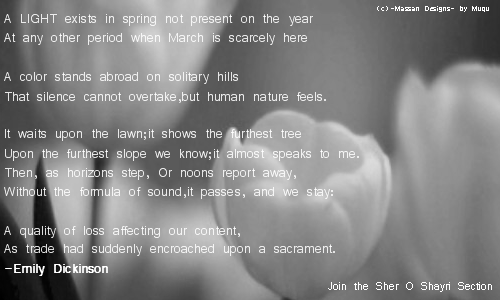 by Khushiyana
by Guru jee (Amisra)
by Kimi
well hope u guys start using these sigs..
Regards,
Gunia (luvya4ever) and Sapna (Sapna_2004)


Edited by *~Sapna~* - 09 April 2007 at 4:37pm