First of all, I'd just like to say thnksssss sooo much for the lovely comments u guys have been sending me! Luv you all
and starting from 2day im going to start doing a small recap thing.
6th epi;;
recap: Last epi, Anita and Aaryan had danced and everyone started clapping for them at the resturant.
Aaryan and Anita were eating there butterchicken and chatting about what had just happened.
Anita: I never noticed all those ppl were watching us.
Aaryan: Me neither, it's hard to keep up with this world when all I can see is u.
Anita was about to say something but before she could
another girl nd boy comes out of no where and says
Gurl:Wowee, butterchikken without us?
Anita:
Nahien Nahien, Kajjal theres enough for you and Arjun. (It was Kajjal and Arjun!)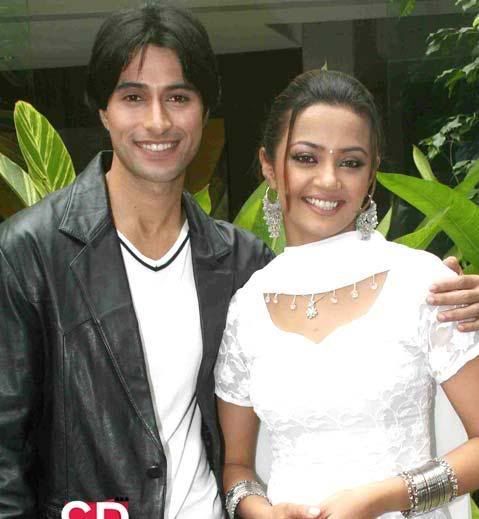 Aaryan: Arjun Kajjal pull up sum seats, theres enof food but I'll order some more drinks.
Kajjal and Arjun: Arrite.
Everyone starts eating, while Anita's eating she starts thinking about wht she just saw, Arjun with his hands around Kajjal, Kajjal and Arjun smiling all goofyly. Aaryan notices too. Thats why he asked Anita to come with him, over to the side.
Aaryan: Did you see that?
Anita: Arjun and Kajjal? yup I noticed that! Hand in hand
Aaryan: Saach mei, they look nice together ehh?
Anita:
suree. Lets head back b4 they cum looking for us
Anita and Aaryan were walking when Anita slipped and for balance without thinking she grabbed Aaryan. Aaryan fell and Anita fell on top of here.
For a moment they couldnt stop looking at each other
After a moment of gazing into each others eyes. Anita got up.
Anita: Sorry, I was going to fall and I just grapped you-
Aaryan didnt let her finish
Aaryan: No need for sorry, especially since I enjoyed it. It was a beautiful moment.
Anita shyly runs away.
Anita runs to her table smiling and sits dow.
Arjun:Oii hoii, why u smiling so much? Kya kia Aaryan nei?
Anita: ummm...nothing.
Aaryan also smiling comes and starts eating.
Arjun mischieviously starts singing "Humko Deewana Karge" Kajjal starts blushing, alot.
Kaajjal:Anita, I think we should start walking home now. Aunti-Ji had said to not be late.
Anita:Oh yes!!! Aaryan Arjun, this was a lovely afternoon (or evening, whatever 6:30-7:30 is ) But now we gotta rush.
Aaryan: We'll drop you guys off.
Anita: No no, its alrite you guys finish eating, we'll go.
Aaryan: Are you sure?
Anita: yes.
Anita and Kajjal say bye and head home. . .
******************End of Epi*********************
Did you like todays epi?
Was it long enough?
Do you think Anita likes Aaryan now too?
How long will it take Aaryan to confess his love?
....Keep reading Anita and Aaryan's "Pyaar Ki Kayamat"...
Please leave comments