The Characters:-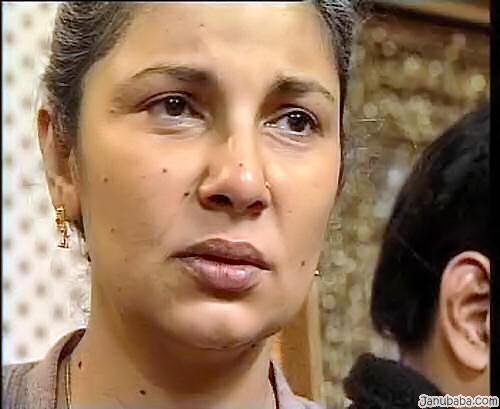 Sakina Samoon as Amna
Noman Ejaz as Sami
Sania (I'm not sure if its right) as Sofi
Shagufta Ejaz as Sadia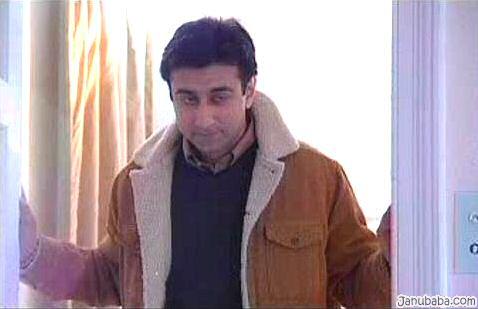 Zulfiqar Sheikh as Alian
Nabeel as Danial
Asad as Sarim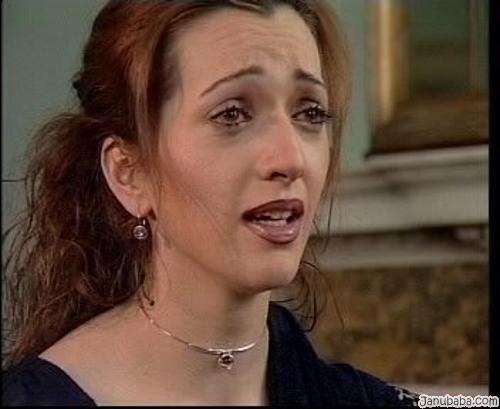 Tasmina Sheikh as Iman
Episode One
Sami (Noman Ejaz) and a Sofi are shown passing down the road.

In the hospital
Nurse comes and tells the Doctor (Talat Hussain-Dr.Ahsan) that there's an emergency waiting for him in the operation theatre.
Doctor: Ok I'll be there in a minute.


In the room(at home)…
Amna is sleeping and wakes up, she switches the side table lamp on and looks at the table clock.
Next Scene
Sami: So this is the end of the university (education)
Sofi: Hmm the Golden life
Sami: tell me so are u feeling sad?
Sofi: Sad…? (Laughs) Why should I be sad? I have a beautiful life ahead of me.
Sofi: I think maybe u should meet my parents
Sami: That's great. When?
Sofi: Tomorrow night may be for dinner. What's say?
Sami: Yah that's great tell me about your parents
Sofi: My parents. What can I tell you about my parents?
Sami: You know what I'm gonna do. I'll sit in front of your parents and ask for your hand.
Sofi: You'll have to ask me about the permission not my father.
Sami: So, do you accept me?
Sofi: ok if I cant find anyone else then.

Dr.Ahsan coming back to his house

He presses the doorbell and Amna opens the door.
Dr.Ahsan: Assalm-u-alaikum
Amna: Walaikumsalam. Today you are very late.
Dr.Ahsan: yes.
Then tells her about the operations he had to do when he was in hospital and also the operation of a pregnant woman.
Dr.Ahsan: It was a very long operation. For 3 hours it looked like we 3 doctors were fighting with death. The difficulty was that if we first save the child then the mother could have lost her life and if we save mother first then the child could have died. It was a strange dilemma.
Amna: Then whom did you save?
Iss sortihaal main ajeeb hi baat hoti hai hamesha aur phir aakhir main pata chalta hai kay bachanay wali zaat to koi aur hai. He saved both the mother and the child.
Amna: how's the child?
Dr.Ahsan: she's lucky. She's of 9 pounds.
They talk a bit more about child and mother. Then Amna asks him to change clothes then she will serve him food. He gets up and goes to his bedroom.

Next scene. In the night Sofi and Sami are near some building then Sami kneels down and proposes her and gives her the ring. She accepts it.
Sofi goes to her parent's house
Sofi: mummy where are you? Where are you?
Hugs and kiss her mother on the forehead.
Mother: oh don't do that.
Sofi: never mind. I'm very happy.
Mother: I can see that. Tell me what happened?
Sofi: guess what? I'm engaged.
She shows her mother the ring and her mother is surprised and looks at the ring.
Mother: oh wow, how wonderful. Who's the lucky man?
Sofi: he's so young and hansom.
Mother: Is he charming?
Sofi: yes and much more. He wants to come here to meet you and daddy and he wants to ask daddy's permission to marry me.
Mother: come and talk to daddy. He'll be so thrilled and happy.

(In the park) Dr. Ahsan and Amna
Dr.Ahsan: did you go to doctor?
Amna: yes. I've heard that Dr.Salwan is a very good gynaecologist?
Dr.Ahsan: Yes, he's the best.
Amna: yes. Lets hope God solve our problem.
Dr.Ahsan: but why are you so worried. Everything's fine. Your reports and tests are perfect.
Amna: I know but 5 years is a very long period that's why I'm worried.
Dr.Ahsan: Amna I was thinking that…do you mind if I…I mean if we adopt a child
Amna: What?
Dr.Ahsan: Yes. Then everything will be all right. Every problem will be solved. You will bring him up you will take care of him you will be busy.
Amna: No way. I'll bring up my own children not someone else's.

At Sofi's parents house
Sofi opens the door and comes in the dinning room.
Sofi: Wow mom. The house looks marvellous. Where's daddy?
Mother points at the living room's door. Sofi goes to her daddy.
Sofi: you look fabulous dad. I'm really surprised. Then they sit on the sofa and mother looks at both father and Sofi. The doorbell rings and Sofi gets up form the sofa and goes to receive him.
Father to mother.
Father (looks at the clock): Lucy, he's on time.
Mother sits on the sofa.
Sami comes in the drawing room holding flowers in his hands. Sofi's Father looks at him and is shocked to see an Asian Muslim.
Sofi: come in Sami. Come.
Sofi: Mummy Daddy I like you to meet Sami Khan.
They shake hands.
Sofi: Sami, my mother and my father (Looking at them)
Mother: Sami welcome. What lovely Flowers. How sweet of you. Come have a seat.
Sami: Thanks.

At the dinning table
Mother: Would you like to have some roast? It's lovely.
Sami: Annnnnnnnn. No actually I'm a vegetarian.
Father and mother are surprised to hear this.
Mother: then will you have some vegetables?
Sami: Yah, Sure.
Sofi takes vegetables as well. Father looks at her but she ignores him.
Mother: Would you like to have drink?
Sami: No, I'll just take water.
Mother (after giving him a glass of water): Vegetables are good for you. Vegetables are healthy.
Father to Sofi: can you pass me roast please.
She passes the dish to him.
Mother is in a dilemma what to take. Then she decides and eats vegetables.
Then Sofi shows Sami her photographs and he praises her.
Then they hear Sofi's mother and father's voice talking about Sami.
Sami to Sofi: Don't worry. Parents always react like this. Forget it.
Then after 2 hours
Sami: Sir I would like to ask you something.
Father: yah sure. If you wish so
Sami: Sir may I have the permission to marry your daughter?
Father: listen gentleman. Don't waste your and my time. It will not happen.
Sami: Why?
Father: because of the differences between you and Sofi.
Sami: And what are these?
Father: Language, culture, colour, and religion nothing's same in you two.
Sami: there is some thing, which is the same in Sofi and me. It's Love.
Father starts arguing with him about this.
Then Sami: can I ask you another question?
Father: Go ahead.
Sami: do you think that your God is Different from mine?
Are the colours of your happiness, sorrows and love is different from mine?
Do you think that the colour of your love is different from mine? And if you think like that then I'm sorry to say it's incorrect.
You are wrong.
He gets up from the sofa and says Bye

Amna talking to her friend on Phone
Amna: Sajida (her friend)! Ahsan is now saying to adopt a child.
Sajida: What? Did Doctor say anything?
Amna: I'll go to doctor tomorrow. Anyways I have gone to 10 doctors to have a check up.
Sajida: Then what happened? Why do you want to adopt a child?
Amna: actually I feel myself alone, I get worried so that's why Ahsan is thinking when everyone adopts children then we should do as well.
Sajida: there's no harm in it.
Amna: yes but my heart doesn't feel like it. How can I call someone else's child mine?
Sajida: I have asked you zillions of times to do any job you will not feel alone and you used to do it before. Ahsan Bhaii's profession is a very busy one that's why you get worried.
Amna: tomorrow I'm going for check up. Pray for me.

(Morning) Sami and Sofi
Sofi and Sami are sitting on a bench.
They are talking about marrying. Sofi says its her right to choose her life partner and she will not let any1 else do it.
Sami: by doing this you will hurt your parents. And you know you are their only child.
Sofi: I don't want to hurt my parents. I truly don't feel like doing it but I love you and I have decided to marry you.
Sami: do you promise me 1 thing?
Sofi: What?
Sami: that you will never regret this decision.
Sofi: no. Never.
Sami: Sure?
Sofi: Of course.
Sami: are you happy?
Sofi laughs.

Hospital

Dr.Ahsan calls at home and Amna picks up the phone. He asks her that did she go for check up. She replies yes. He asks what did the doctor said. She answers. Same old thing everything's fine all the reports are positive. You can become mother even after 10 years or you can never ever become a mother. Then Ahsan asks her whether she is all right. She says yes she is. And then he tells her that he will be home early today then they will go out somewhere. Amna says ok. That's fine.

Sofi's parents house
Sofi's telling her parents that she doesn't care if Sami is not English. She just cares for him and loves him. She says that Sami is a nice person and he has got so many qualities. He has manners, honour, and care and (last but not the least) he's a nice gentleman.
He has got everything I want from him. Her dad tells her to shut up but she asks why. She's not a child anymore.
Her mother tries to make her understand that after marrying her he will go back to his own country but Sofi tells her parents if he does so she will go with him as well. Her mother again tries to make her understand that its not easy to adjust in another country, culture and different people (have different thinking and views and different religion). But she says to her mother not to make it difficult for her as it is already. Then they 3 argue about her marrying Sami but somehow she convinces them by saying that she has Decided to marry him and she is sure will be happy with him. Her father warns her that she will regret if she marries him but she says she will not. Her father gets off the chair and gets out of the room in anger.

Dr.Ahsan's house
Ahsan is watching T.V. Amna comes and sits with him and tells him that she wants to say something to him. He says go on. She takes the Remote control of T.V and puts it off.
Dr.Ahsan says he was watching it but she tells him that she is going to talk about something really important which he can't listen and understands while watching T.V.
Dr.Ahsan asks her if everything's all right. Say whatever she wants to.
Amna: that…Remember that day you suggested that we should adopt a child
Dr.Ahsan: Yes I do but that's quite old now. We talked about it weeks ago.
Ahsan stares at her amazingly.
Amna: What are you looking at? I was just thinking how did you change your decision. You were against this.
Dr.Ahsan: but you were against this.
Amna: now I'm not
Look now you are taking a jazbati faisla
Dr.Ahsan: I hope no one's life gets ruined because I have seen this happened before. This is not an easy job.
Amna: do you expect this from me?
Dr.Ahsan: No I mean this is not as easy as people think of it. To give someone else's child love and care for them. A mother naturally has love for her children but for someone else's child that love and that care you do for your own children is not possible. I think its difficult.
Amna: why is it difficult?
Dr.Ahsan: okay! Think of it and then decide what to do. Then we'll do the same as you'll say.
Amna becomes happy
Amna: then we'll go tomorrow and give the application tomorrow.
Dr.Ahsan: if we will adopt a child it will be from Pakistan so that his and our thinking and views will be the same.
Amna: this is better.
Dr.Ahsan: last time I went off early. But this time I'll go with full preparation.
Amna: this time I'll go with you as well.
Dr.Ahsan: what will you do by going there?
Amna: when are you going then?
Dr.Ahsan: when I'll be free and hopefully get the leave. You know it's not easy to get the leave here.
Amna smiles.
Sofi's parents house.
Sofi's mother is looking outside the window. Sofi comes and…
Sofi: Good-bye daddy. Good-bye mummy.
They say nothing. Her father is reading newspaper and mother is looking at her. Sofi comes out of the house. At the door she hugs her mother and leaves. Her mother looks at her while she is going. Father sees her from the window passing down the road.

Mosque
There's NIKAH ceremony of Sami and Sofi going on there. After the ceremony finishes they come out of the mosque and then they leave for Pakistan.

Sami's house
The hosts-male and female are holding garlands (made of red flowers) waiting for Sami and Sofi. Their car is parked outside the house. Sami gets out of the car and hugs his relatives (Uncles I think). Sofi is still sitting in the car. She waves to Sami's relatives-females. Seeing an English girl shocks them. Sami opens the door of the car she gets out and is wearing English clothes (trouser, shirt, coat and hat). She smiles at them and forwards her hand to shake but the uncle is embarrassed and looks around so she goes and shakes hand with females and hugs Sami's sister. She's happy.

Ahsan's house
Amna is thinking about the talks she had with Dr.Ahsan and remembers herself saying: I know blood relation is strong but I still want to adopt a child. (And so on)

Sami's house in Pakistan
Sami's aunts are talking about DULHAN-Sofi sarcastically.
Aunt1: its good that DULHAN liked this HAWAILI-Bungalow (sought of).
Aunt2: she would have known that Sami has got property and big house etc so she just wanted to marry him to get all the property and money.
Then they talk about Sami's cousin (aunt 2's daughter) who was supposed to marry him but Sofi got married with him. At the end of the talks they put all the blame on Sami that he got married dot this FRINGII-ENGLISH girl. Then they see Sami coming.
Sami comes and says:
SALAMUALAIKUM jee.
They reply Walaikumsalam.
Then he asks about Alia-his sister. And tells them that he, Sofi and Alia will be going out tonight for dinner. Then aunt2 says that he can do whatever he wants to as he has already done what he wanted. But tells him to keep his wife under control because she wears English clothes. AGAR WHO ISS TARHAN KAY KAPRAY PANKAY BAHAR JAAYGII TOO HAMARII BADNAMII HOOGIII AUR HAMARA NAAM UCHLAAY GA.
Then he asks that don't you all like Sofi. You all look annoyed.
Aunt2: here goes, who am I to get annoyed? And so on (talks to him sarcastically)
But Sami reminds them that she has left her country, her home to come here and it will take some time to change her.
Aunty says: tuu humnay kaunsaa khanjar chalaiin hain joo… (Then repeats his words that she has come here leaving country and home)
He leaves in anger

Ahsan's house (He's leaving for Pakistan)
Amna: take care of yourself and come soon.
Dr.Ahsan: You also take care of yourself.
Amna: sure
Dr.Ahsan: Don't worry. I'll be back soon.
Amna: I wont.
Dr.Ahsan: KHUDA HAFIZ
Amna: KHUDA HAFIZ

Sami's house

Sofi and Sami are about to leave so come to aunts to say bye. He tells them that they are going for dinner. Somebody (friend) has invited them. The Aunt2 looks at Sofi and says to Sami: will she go wearing this dress?
Sami tells them that an English friend has called them that's why. The aunt scolds him and says:
JAO JAO LAY JAO ISSAY AUR JAA KAR BAAP DAADAA KA NAAM KHUB UCHHALOO.
Alia comes and tells him to take Sofi with him as she gets bore at home all the time. She will not be bored. Sami says to Alia to make them all (relatives) understand that she is his wife so they don't have to bother about what she wears and where she goes.
Sofi asks Alia as to what they are talking about and why they are angry with her. What has she done? Alia says nothing and tells her not to worry about them.
Then Sami and Sofi leave for dinner.

Morning.

Dr.Ahsan is sitting in the taxi. The taxi stops at some house (the house is not in posh area, its like kind of middle class and lower class. Just between middle and lower class). He gets out of the car and pays the taxi. Then he presses the doorbell of the house. And an old woman opens the door and is shocked and happy to see him so says;
ARAY DOCTOR BAITAA TUM AAGY. YA ALLAH MAAIN KHAAB TUU NAHIN DEKH RAHI. And Sadia (Shagufta Ejaz) comes out of the room and says what happened BOUA? She looks at Ahsan and is shocked then says ALI BETAA TUMHARAY PAPA AAGY HAIN. They show a child of nearly 1 year.
Episode ends here
Review: Ahsan is a doctor and has a wife Amna. She can't become mother so they decide to adopt a child.
Sami and Sofi both have finished their education and want to get married but Sofi's parent's don't allow her so finally she leaves her parents and get married to Sami and leaves for Pakistan. There Sami's Phophoos are not happy with Sami getting married and that too with an English woman so start criticizing on Sofi, whatever she wears, what ever she does, how she talks and etc. At first Sami defends by saying that Sofi is his wife so they shouldn't interfere in their personal life.
Ahsan reaches Pakistan and meets Sadia. Sadia is shocked to see him there.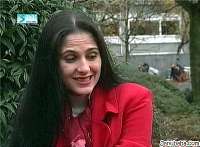 (Sofi) when Ijaz proposes her first time and asks her about asking for her hand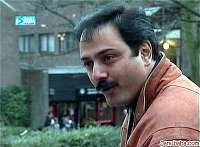 Sami talking to Sofi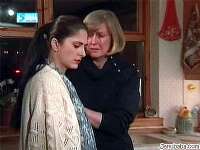 Sofi and her mother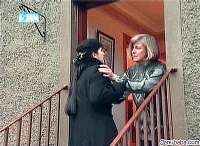 Sofi leaveing her mom's house forever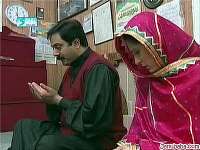 Sami and Sofi's Nikaah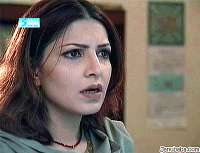 Shocked Sadia
Clips Source: janubaba


Edited by scorpion134 - 22 April 2006 at 6:45am