Debate Topic: "Behind Every Man's Success, there is a woman" How?? Why? Is it True for Woman's Success too??
This is true and have been proved by many a times by all the bygone eras as women proved their mentle... their worth ..always.if we go in Mythological History..Savitri..snacthed her husband from the hand of Death..this symbolise women as shakti,patience,love, sacrifices.
i would like to post..one Unknown author words here...
Woman has strengths that amazes man. She can handle trouble and carry heavy burdens.
She holds happiness, love and opinions.
She smiles when feeling like screaming.
She sings when she feels like crying,
cries when she is happy and laughs when she is afraid.
She fights for what she believes in.
Stands up against injustice.
She doesn't take "no" for an answer, when she can see a better solution. She gives herself so her family can thrive.
She takes her friend to the doctor if she is afraid.
Her love is unconditional.
She cries when her kids are victorious.
She is happy when her friends do well.
She is glad when she hears of a birth or a wedding.
Her heart is broken when a next of kin or friend dies.
But she finds the strength to get on with life.
She knows that a kiss and a hug can heal a broken heart.
Thats the women for you..
There is only one thing wrong with her
She forgets what she is worth...
She Guides..every little and tiniest of the particles on earth and may be thats why... we call "Earth" as "Mother Earth" have you all ever thought that why..we say or ask what is your Mothertoungue? as..she is the one who teaches everything to a baby.. who brings up and incalculates..her values in a baby.. and that is why..is MOTHER in true sense.!
So behind every sucessful human being there is a Women and why to limit them only to Men?

but is this same with the Men?..is something debateable..so Feel free to post your views..and comments and lets..once in for all remove the Line between..Man Vs Women..give example.. quote ..anything and everything.. we are eager to hear your all point of view!
LOVE ALWAYS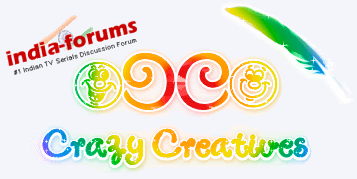 Edited by nishtha - 07 March 2007 at 4:04am