Britney Spears is Bald Under the Blonde Wig.. Do You Know?

Britney Spears showed up at the Roxy on Hollywood's Sunset Strip last night in a busted blonde wig and large sunglasses for a karaoke-themed birthday party. Not content to behave with any semblance of sanity, she reportedly stormed out 45 minutes later after the DJ played "Hit Me Baby One More Time" in her honor. One patron said:

" It was a shock to see her in a wig after what she had done to herself. While she was in the club she kept going to bathroom all the time, which was weird."
Moment when she forgot wearing underwear,... many Pix floated on net, Can't post here !!
long ago
Million Dollars Hair - Auction on E-bay
Buy her chopped locks for $1million
After turning up at Esther's Hair Studio in Tarzana, California, on Friday and deciding to , Britney Spears walked out of the salon and left her hair behind.

Now the owners of the shop have decided to sell the precious strands – along with the can of Red Bull (partly drunk) and the blue Bic lighter that Britney, 25, discarded.

'This is a piece of history that cannot be duplicated,' says the auction blurb. 'This is absolutely authentic. This is not a scam.'

The Esther's Hair Studio offer isn't easy to find among lots of dubious 'Britney hair' bargains on the site. But we're guessing you won't be bidding anyway.

For those with $1 million to spare, the salon says that the cash will go to a good cause – and may even be sent to the Britney Spears Foundation, a charity which helps kids.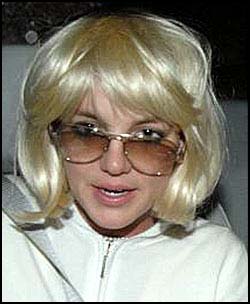 Pop star Britney Spears has once again made international headlines on her latest appearance in Los Angeles by cutting off all of her hair.

Spears, whose previous outings made headlines after "forgetting" to wear underwear on a night out with friend Paris Hilton, turned heads after sporting her newly shaven head.

The recently separated singer, 25, made a visit to the salon of Esther Tognozzi and requested that her trade mark flowing locks by shorn.

The celebrity hairdresser later told media that she refused to shave off Britney's hair, fearing that a lawsuit may follow if the pop princess then regretted her new look. Tognozzi said that Spears took her clippers and proceeded to shave off her own hair.

Following her drastic new hair-do Britney made a visit to the Body and Soul tattoo parlour in LA where she drew a crowd of onlookers while two small tattoos were inked on her body.

"She just wanted something real small on her wrist, something dainty," said Max Gott, a tattoo artist. "She got some cute little lips on her wrist."

Her latest drastic change has been seen by many as a cry for help, with the media quoting a number of experts and close friends who say Britney is on the verge of a breakdown.

Britney's apparent downward spiral began following her break up with husband Kevin Federline, the father of her two children, in November. She became a regular on the LA party scene, often spotted with socialite Hilton.

Federline is reportedly seeking custody of his two children.
ON TO NIGHT SHOW
Mom of da year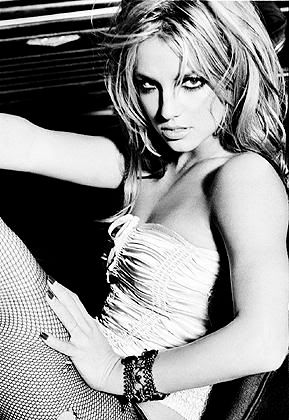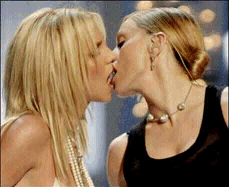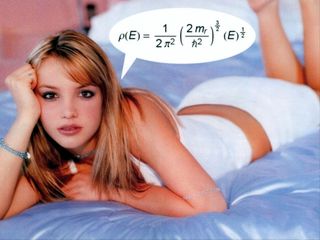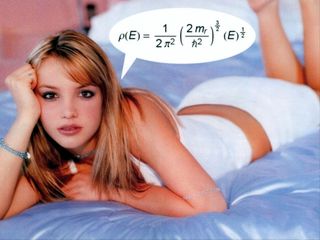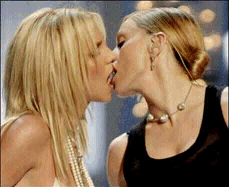 I haven't posted anything for nearly a week, so here's something:

Shaving her head by own.
w/ Madonna