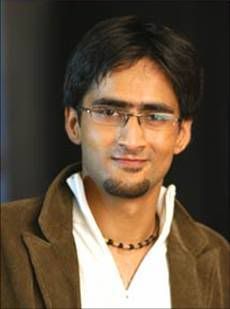 Age – 24 years
From – New Delhi
Aditya is basically a journalist by profession and also plays in a band called Oritus. He has never been trained in music but plays a guitar, mouth organ and sings like a dream. He is the naughty boy with a charming personality. He is the country boy who has the charm to make the audience melt with his performing capabilities.Pink Floyd, KK, Shaan, and Indian Ocean are his favourites. His sweet arrogance is just what is required for Fame X.
Hey Everyone!! Welcome Back to all the members of the previous FanClub!! and Welcome to all the new members!!

So guyzz...here we are...starting a new FanClub after successfully completing the first ever 'Adi'tya Jassi FanClub!!

Hope this FanClub is as successful as the previous one!!
What do we say about Adi??
well...hes got soooooooooo many amazing qualities in him..that words are not enough!! but to put it short
...
Adi (as he is lovingly known
) is an amazing singer, a mindblowing performer, a total charmer, as down-to-earth as possible, and a sweetheart!! (thats just some of his qualities by the way!!)

Fans List at present is as follows: (PM me to add ur name
)
princessnida aka Nida
KinzaRaheel aka Kinza
victorygirl aka Esha
nafis_sa aka Nafisa
kothra aka Huzi
mtrocks aka Monika
amitanamika aka Anamika
lalitmohanb aka Lalit
rajeevsluvr aka Natasha
Dua143 aka Dua
Esheffect
anna143
mukii
sexy_sanjana
fallbaby
mudra_1988 aka Mudra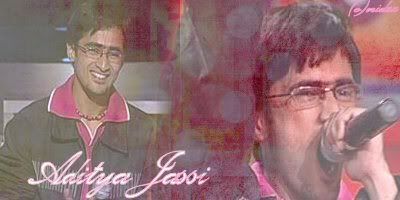 Keep Smiling everyone!! just like our RockStar is!!


Edited by princessnida - 24 February 2007 at 4:36pm