Walia Family.
Like the other two families this family(Jai-Bani) are also doing Pooja.
Upstairs all the kids are sleeping except Sujal but their sleep gets distracted cuz of the pooja.
Upstairs, The kids rooms.
Angad: AHHHH, What is their problem? Everyday their pooja, It is soo irritatinggggg.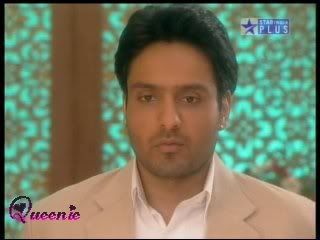 In the other room.
Omi: Oh god. Mom-dad really pisses me off... Saari neend kharab kar di.....
Other room.
KT wakes up with a jerk: Ahh what is that? Oh no. I totally forgot today is the first day of college and again I got late for the pooja....
Anjali: Oh no.... I am late for the pooja again! SHIT.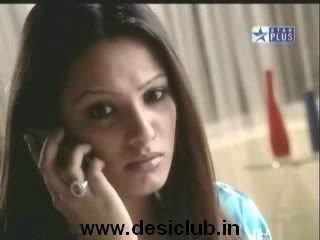 ALl of them get ready and go downstairs.
Angad-Omi yells: MOM, DAD!
Jai: Omg, yeh kya tha?
Bani: None other then Angad and Omi.
Both turn arnd to find Angad-Omi there.
Jai: What happened children? Why r u two yelling?
Omi: Dad, U know very well.
Jai: Oh, Do I?
Angad: Plz dad, Subha subha mood kharab kar diya hai.
Jai: Kyun meine kya kiya?
Angad: Pooja ki.
Bani: Angad, Pooja karney sey din acha guzarta...
Omi: Mom, yeh sab aap KT ko sunaey, She only believes this crap..
Bani: Mind ur toungue. Bhagwan ko aisey nahiin kehte.
Omi: WHatever.
Anjali-KT comes down.
Anjali: Mom, Prasad.
Omi-Angad shocked.
Angad: Anjali, tum kabse yeh prasad...?
Anjali: Aaj hi sey.
KT also takes prasad.
KT to Omi and Angad: Bhai, appne nahi leyna?
O-A: No way....
Sujal comes.
Sujal: Ley lo.
Omi: No bhai. Plzzz.. Mujhe nahii....
Sujal: do(2) saal puraana thapad bhul gaye.
Omi gets a flashback of wat happaned.
Omi nervous: Nahi bhai, yaad hai..Bahut achi tareeke sey yaad hai infact, Dont worry, Mein abhi prasad leta hoon.
Sujal smiles: Good. Angad tum bhi.
Angad makes a face but takes the prasad anyway.
All of them leave for college.
Jai: Sujal, kya har baat pey Omi becharey ko uska thapad yaad dilllate ho? Bacha hai....
Sujal: Dad, Apne voh idiom sunna hai? Lathon key bhoot baton sey nahiin mante,and bye mujhe office key liye der ho rahi hai.....


Edited by anu-pre4eva - 09 February 2007 at 3:59pm