Hi Friends,
Sorry for the delay, the results for last week's HOTW are as follows.
SRK FC - 3 participants + 4/5 for advertisements + 5/5creativity of contest = 12
Preity FC - 32 participants + 5/5 for advertisements + 4/5 creativity of questions = 41
Ash FC - 27 participants + 4/5 for advertisements + 5/5 creativity of game = 36
Preity FC wins with the total of 41 points! The points for advertisements were given based on the effort of the entire FC to promote the contest/game/quiz. Preity FC had promoted the quiz in other sections as well as had most of their members carry the promotional siggi.
Good going Preity FC! Your prize will be the siggi and sticky of your FC for a week (please dont edit your first post for this week). It is Preity's Bday as well today, so this should add on to your celebrations.

(thanks to jenny1000 for the beautiful signatures!)
Ash FC and SRK FC, excellent effort and really fun game and contests!!! Trust me, if there could be three winners, all of you would have been the winner. A BIG thanks to both of you for making CFC full of life last week!!
I will post your gifts in your FC soon. They are currently under construction.
EDIT: here are your gifts (I have posted in individual FC's as well)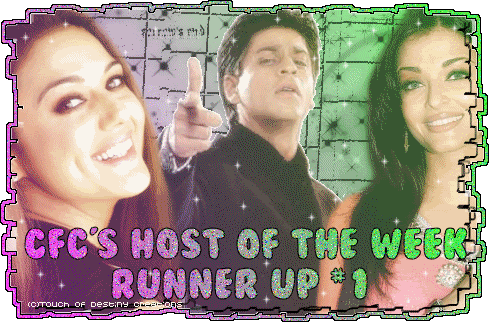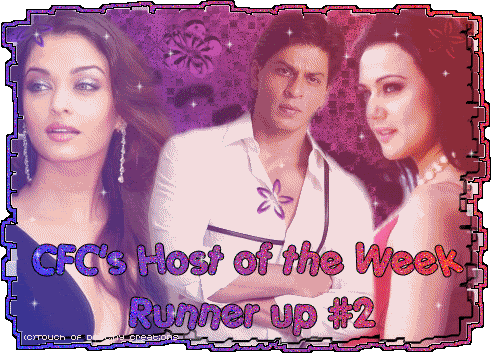 love,
CFC Dev Team
PS-those of you waiting for the quiz results, they will be posted soon. sorry for the delay.


Edited by sweet_kp - 01 February 2007 at 4:32pm