Hello guyzz!!!
…hope all of you are doing fantabulous
Can you guys guess wat time it is?!
Time to grill another member!!YAYYY!
Thnxx to Mahak for being a fabulous CTKO
Our next CTKO is very sweet and talented!!...in fact she won the Miley siggy contest…
Can ya guess?!
Itss none other than…
Princess kiran
Congratss Kiran jaan!
…hope you enjoy the hotseattt!
Real name: Kiran
Age: 15

How you landed on IF? I was looking for episode of KYPH that I had missed, and I saw IF.

Hobbies: IF
, Reading, and volleyball.

Sections that you visit: KYPH, KZK, Avatar and Signature, Fanfiction, and Disney world


Fav. Sections: KYPH, Avatar and Signature Shop, and Disney World
Closest friend on IF: jassi_kyph, and indianhomey1992
What do you like about the Disney forum? Everything[:D]
Heres the CTKO siggy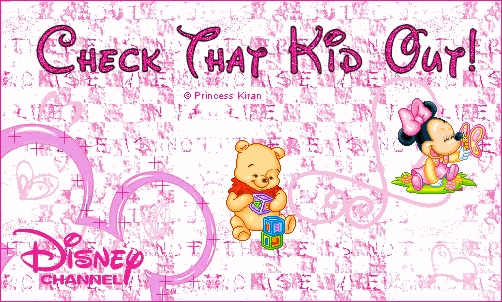 Wat are ya waiting for guyzz….START Grilling!
*With Permission from Natasha[Belle1989]*
Rachna