Hello guys!
…can ya guess vat time it is?!
…yes, you guessed it…
Time to grill another member!
Than to Yummys for being a great CTKO
Our next CTKO is a very sweet person…
It's none other than…
Mini786
Real name: I have two Mahak and Tanasha, i tell ppl to call me which ever name they like(usually they call me tanu)
Age:16

How you landed on IF?I was looking for an update of KYPH and it gave me this site, and since then, im a big addict.

Hobbies:Reading, writing, singing, on the computer, tv, and playing basket ball

Sections that you visit:Harry Potter, Avi and signiture, fanfiction, chat clubs, aahat and disney!

Fav. Sections: Harry Potter, and Disney section!
Closest friend on IF: Ummmm, i have many close friends, but if i have to pick, i guess shivs
What do you like about the Disney forum? Watching Disney at home alone was fun, but because of the disney section i can talk about disney channel with people all over the world, and get there opinion!
Mahak, please kindly put this siggy up made by the creative Kiran aka princess kiran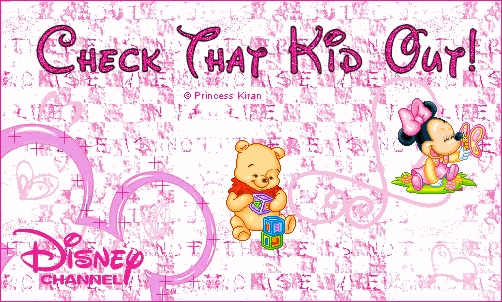 Hope you enjoy the hot seat jaan!
What are you waiting for guys…
START GRILLING!
with permission from Natasha [Belle1989]
regards,
Rachna


Edited by indianhomey1992 - 21 January 2007 at 12:34pm