Originally posted by desi21
Originally posted by jamz09
Hey!
Firstly I'd Like to Know How Tumhari_Kushi did this effect of brightening the picture up so much and it looks so beautiful!
I'm using PSP 7 so can someone posta tutorial and tell me how to do this:
Secondly, I'd like to know how this user has put on the light shining effect on the text? Is it some brush on tube? Please tell me where I can get it from: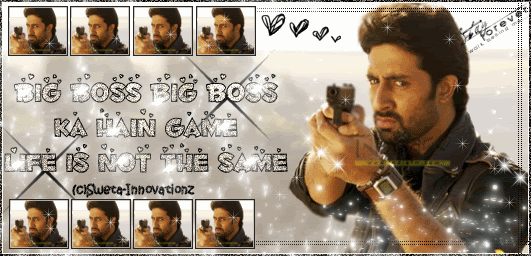 Thanks in advance Ill be waiting for a reply!
the ans to the first one i dont know if this is similar or not but ill try it
Ill b using this pic of rani http://gallery2.efanguide.com/~rani/albums/userpics/10006/ra niiii.jpg
1. Copy and paste that pic into psp.
2. Go to Layers, and Duplicate.
3. Go to Adjust, Brightness and contrast, and clik on threshold.
4. Set your Threshold setting to 128.
5. Go to Adjust, Blur and then clik on Gaussian Blur.
6. Set the Radius to 5.0.
7. Go to Layers -> Properties -> Blendmode -> Soft Light.
8. Go to Layers and Merge All.
and you should be done with the glow now.
herez wat the final pic looks like
if you get confused somewhere just ask