Next part..oh and btw there will be some new characters introduced in this update.
Piyush:Thats it.thats how i survived.
Kashish:Oh man!Piyush!We have to go to Shweta and Rohit's house today!!
Piyush:Oh ya we havnt seen them since their wedding.
Shweta and Rohit are the ppl who took care of Piyush after he lost his memory.They r both Prerna and Bajaj from KZK.
Sujal:
Wat?Who is Shweta and Rohit?
Kashish ignoring S:Lets go piyush!
Piyush:Okay okay we r going!
Shweta and Rohit's house is the bajaj mansion.
Kashish rings the doorbell.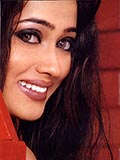 Shweta:AAh!Kashish how r u?
and she hugs Kashish
Kashish:Im fine how r u?
Shweta:I am fine.Hi piyush how r u?Ure not annoying my Bhabhi i hope.
Piyush:Im fine no im not she is annoying me!
Kashish hits Piyush on the shoulder
Voice:Who is it Shweta?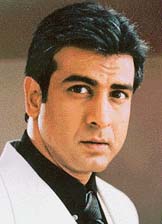 Shweta:Its Kashish and Piyush!And come downstairs on time for once!
Rohit:Im coming im coming!
Piyush:Rohit!get down here or else we r leaving!
Rohit:U know sometimes i wonder if u and Shweta r rlly related.
Kashish's phone ring
K:excuse me.
Kashish:Hello?
Driver:Ji Kashish Ma'am wo where do i bring the children?
Kashish:Ek kaam karo just bring them to Rohit and Shweta's house ok?
Driver:Ji Kashish Ma'am.
*phone ends*
Just then her phone rings again.
Kashish:Hello?
Sujal:u know kashish i rlly like my kids.
Kashish:How would u like them, then dont even come near u.
Sujal:for a price of 2chocolates each they do.and i have them.
Kashish:What?U kidnapped ure own children?
Piyush enters the room
Piyush:What?Sujal kidnapped the twins??
to be continued..........