About
Siddhant comes from an army background and that makes him the perfect gentleman. He is humble, grounded and carry his star status with ease. He is kind, loving and has a great sense of humour. His interviews and segments are always a treat to watch.
He captured the audience attention with each and every role he played on Television.

T V SHOWS
Remix on Star One - Arjun
Kismat on Sony TV - Madhav Merchant
Mahi Way on Sony TV - Ishaan Singh Ahluwalia
Rishta.com on Sony TV - Gaurav
Pyaar ki yeh ek kahani on Star One - Siddharth Mehra/Raichand
Aasman se Aage on Life OK - Akshat
Savdhaan India MahaMovie on Life OK -Capt. Karan
Yeh Hai Aashiqui episodic on Bindaas TV - Karan
Saavdhan India episodic on Life OK - Samar
Gustakh Dil on Life OK - Sagar Khurana
Ek tha Raja Ek thi Rani- Rana Indravadhan Singh Deo

Siddhant as Ranaji , Sagar and Karan
Written by Ranja
Before I start reflecting on the characters portrayed by him, let me first wish the King of a thousand hearts, Mr. Siddhant Karnick, a very happy 34th birthday.
May all his dreams come true and may he keep entertaining for many more years to come.
I find it rather difficult to describe Siddhant's charm, panache and realistic portrayals of different reel characters in just a few words. And though personally, I'm not very aware of Indian serials and actors, watching Siddhant, for the first time, as Rana Indravadhan Singh Deo in Ek Tha Raja Ek Thi Rani was a different experience altogether. And he became an addiction since then Keeping aside the fact that the makers had ruined the beautiful show and butchered his character, Siddhant as Ranaji was definitely the most gorgeous phenomenon on Indian TV in 2015. He was beyond compare and just the right person to portray the tough, tormented, and responsibility-laden King. What made his character stand out was the fact that despite being the ruler of a big riyasat, Ranaji always had his heart in the right place. He was a compassionate king, a committed lover, a doting grandson and a protective brother-in-law. His concern for Gayatri even when he hated her, his respect for Sethji even when he believed that he & Gayatri had connived for the throne and his unwavering support for Swarnalekha, endeared him to the viewers and critics alike. His transformation from a stern-faced man to a romantic, caring and somewhat mischievious husband was a delight for everyone, both onscreen and offscreen. Thanks to the makers, I can't call him the best husband or the best son but Siddhant's flawless acting made me sympathize with Ranaji even when I didn't feel like. He enacted the multi-shaded King with such finesse, bringing out his joy, anger, anguish and helplessness so effortlessly that everything looked real. From an angry King to a possessive and guilty husband to a passionate lover, Siddhant was always spot on with his impeccable expressions, deep baritone, natural dialogue delivery and understated acting. Needless to say, he and Drashti Dhami made a fabulous onscreen couple who never failed to amaze the fans even when the storyline had become dismal.
Apart from Ranaji, Siddhant's Sagar Khurana (Gustaq Dil) and Karan (Yeh Hai Ashiqui: Love Calling) will always remain my favourites. I just can't explain how much I loved and respected Sagar - a cheerful man, betrayed by two of the most important people in his life and burdened with the responsibility of a child who turned out to be the most painful reminder of that betrayal. A man who silently bore the brunt of a crime he had never committed to ensure the well-being of his child, a man who put his wife's dignity above everything, a man who was shattered but not broken, a man who valued talent and respected and encouraged people irrespective of their social status, a man who was not afraid of sticking to his ideals, a man who could love selflessly and without any expectation - Sagar Khurana was indubitably rare and precious. And Siddhant was unsurprisingly flawless as ever!
Siddhant's Karan from the Yeh Hai Ashiqui episodic Love Calling'also deserves a special mention.Whereas both the story and characterization were fantastic, Siddhant was too adorable as the casual, messy and warm-hearted Karan who matures over time and becomes a committed and supportive lover. The entire episode was peppered with beautiful moments of Karan and his only-over-the-phone girlfriend' Preet but the hospital scene at the end, where they meet for the first time and Karan accepts Preet whole-heartedly without worrying a bit about her physical shortcoming, stole my heart. There was no melodrama but Siddhant and Meher Vij's nuanced performances made it an unforgettable sequence.
To sum it up, these three characters - Ranaji, Sagar and Karan (and also the vampire avatar in PKYEK which I have unfortunately missed) speak volumes of Siddhant's acting prowess and make him one of the finest actors of Indian TV

FILMS/SHORT FILMS
Fast Forward (2009)
Yeh Mera India (2009)
Blue Oranges(2009)
The Au Revoir(short film)(2011)
Project 11 (short film) (2011)
Lafangey Parindey(2010) as India's got talent TV show's anchor
Listen..Amaya (2013) as Raghav
He has done various Commercials, Voice Overs and Hosted shows. Theatreis his first love. Siddhant is also a trained dancer.










AWARDS



Zee Rishtey Awards 2015


He received the Favourite Naya Sadasya Award for Ranaji
Credit : ArshiFan






Siddhant also received the Best Face of 2015 award from E24

Siddhant's solo performance during Zee Rishtey Awards 2015 impressed everyone. He made a grand entry on bike , crossed a fire ring and smashed through a glass wall. His daring bike stunt left the audience speechless !

Siddhant's romantic and fairy tale duet with Drashti to 'Mein hoon hero tera' is much loved and appreciated by fans
Credit : Taaniroyal

Siddhant's passion for bikes is well known to all his fans. He is a biker and travels a lot when he is free. He owns a Yamaha FZ1 and his baby is called Moses.

Siddhant got married to beautiful and talented actress Megha Gupta in January this year. They got engaged in May last year followed by a registered marriage in August. Siddhant and Megha are the perfect couple and undoubtedly the hottest jodi in Tellyland.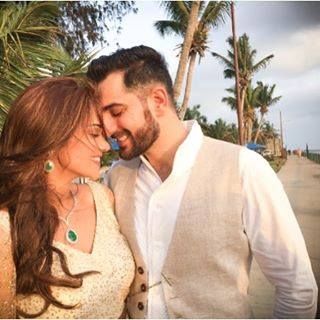 Th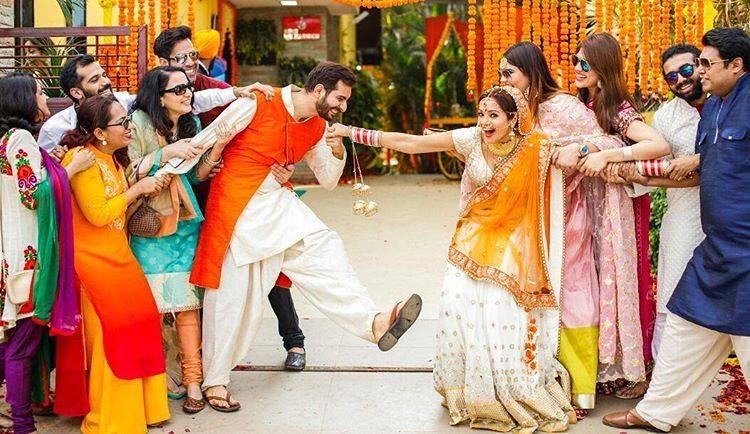 Every year on his birthday he visits Sneha Sadhan and celebrate with the girls there. Before his role as Ranaji ended the girls visited ETR2 set in Naigaon.