Lara Dutta is now Amarjeet!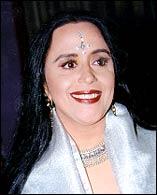 After Indian Idol, Sony BMG is launching a new talent competition, Fame Gurukul.
The new serial, which goes on air on June 27, will be a nation-wide talenthunt where contestants will display their singing talent.
But that's about all that it has in common with the mega-hit reality show Indian Idol.
In Fame Gurukul -- based on a Spanish reality show called Operacion Triunfo -- 14 contestants have already been selected via auditions in Kolkata, Mumbai, Indore and Delhi.
The contestants will be kept on 24-hour vigil for 14 weeks, a la Lakme Fashion House. At the end of the show, two winners-- or the Fame Jodi-- will win a contract with Sony Entertainment Television worth Rs 10 million.
| | |
| --- | --- |
| | More on rediff.com! |
| | |
Singer Ila Arun will playthe 'headmistress' at the Fame Gurukul. When asked what the title meant, she replied, "My role as a headmistress is to bridge the gap between the students and the teachers, to motivate them to learn and help them deal with fame."

The teachers are Prashant Samadhar singer Suresh Wadkar's wife Padma. They will train the contestants.

There will also be a psychiatrist Anjali Chhabria who will take care of the contestants, as they will be watched continuously by 20 cameras on the sets of Gurukul. Mickey Mehta will teach them yoga.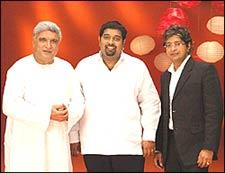 "Being a singer myself, who has learned classical singing till BA (Bachelor of Arts) and having being in the show business for last 25 years, I know what it is all about," says Arun."I will be strict with them so that they won't waste time and fool around but at the same time, I will be sensitive. I will teach them how to be unique, things that I used for my own career."
"I will also see to it that the teachers reach out to the students. I know how it feels to be a student. Some times you are a great student but teachers do not understand you. And sometimes, the teachers are great but students are very careless," she adds.
The show will be telecast from Mondays to Fridays. Mondays, Tuesdays and Wednesdays will be about the training the contestants go through, and the remaining two days will be the eliminations, judged by lyricist Javed Akhtar and singersK K and Shankar Mahadevan.
Two contestants will be dropped in the first week. From the next week onwards, there will be a change. Four contestants will be dropped by the judges. But three among them will be voted back into the show by the audience, the contestants themselves and the teaching faculty.
The show will also see celebrity guests.
Fame Gurukul will be telecast every Monday to Thursday at 8:30 pm and on Fridays, on 8 pm on Sony Entertainment Television.