Hey guys, due to shortage of time, main aaj proper wala Live Reaction POST nahi bana ne wali, but instead I made this thread (haven't seen the epi yet so no spoilers please!).
How it's gonna work
Main yahan pe as I watch the episode apne reaction post karti jaungi as comments, and you guys can join along and "react" to my reactions
Ok here we go, let's hope there are links uploaded!
Sigh no links uploaded yet...WAITING. Desiserials.com is blocked on the hospital wifi, so has to be some different site. Btw yes I'm at internship right now #likeaboss. On lunch break! Aaj specially 1:00 pm ka lunch liya so I can be on at this time for you guys
!
**OK SO REACTION IS UP. SURF THROUGH THIS THREAD TO READ THEM. AS FOR ME. I NEED TO FIND MYSELF A VENTILATOR. It shouldn't be too hard because I'm at my internship right now, at a hospital
PEHLI BAAR YEH INTERNSHIP KAAM AYI.
OH GOD THIS WAS MY LUNCH BREAK AND I JUST REALIZED MERI SANDWHICH WAISI KI WAISI PADI HAI. I HAVE LIKE 5 MINUTES TO EAT KNOW KYA YAAR SHRAMAN NE TOH MUJHE LAGA DIYA KAAM PE
HAYEE IM TOH JUST DYING IT TOTALLY LOOKED LIKE HE WAS LEANING INTO KISS HER, AND THE REAL WALI KISS NOT BACHON KI PAPPI. SHRAVAN YOU LITTLE TEASE YOU.
IM DYINGGG. AT SISTAHS TUM SAB NE BILKUL SAHI PAKDA.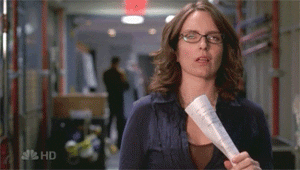 -Kriti


Edited by .SankaDevi. - 27 April 2016 at 12:01pm