Originally posted by .SankaDevi.
I'm home, studied for a bit, but couldn't help myself from coming back.
I even snapped a bit at my mom when I got home, I feel horrible. I obviously apologized, but ugh THIS IS WHAT YOU DO TO ME WHEN YOU MESS WITH SOMETHING I CARE ABOUT. Like this GODDAMN SHOW IS MY FREAKIN LIFE AT THIS POINT.
*personal alert, read at your own risk*
I'm not going to get into why but let's just saw on a personal level I was going through a REALLY SHITTY phase and of ALL THE THINGS IN THE WORLD, my cure became THIS SHOW. THE LAST THING I expected, but truly happiness comes from the places you least expect. It pulled me out of a phase that I was pretty sure had no escape and for people to start crapping on the writers that gave me this damn beautiful show in the first place AT THE DROP OF A FREAKIN HAT, I'm going to get pissed.
Like I've been trying to study for the past hour but I'm studying psychology and LOL that didn't help. That's why I came back.
And what annoys me the most is that even though I'm "on a hiatus" main ek ad post BANANA chahti thi, fangirling about today'e episode during one of my study breaks, but AB BILKLUL MOOD NAHI RAHA. Dusro ko panic karaya so karaya, MERE SHRAMAN KA ALMOST KISS AUR MAINE PYAAR KIYA TYPE SEQUENCE KI KHUSHI PE BHI PAANI FER DIYA.
I'm sorry, I swear main kissi pe personally ghussa nahi hoon, and I can only hope Mannu does not take me the wrong way, but just, for a show that means SO GODDAMN MUCH TO ME, there is only SO MUCH I can just sit & watch.
I need a hug, mujhe kitna shauk tha episode dekhne ke baad aaj ek acha sa analysis + fangirling post banane ka, just go to that live reaction thread and compare the Kriti there and the Kriti now.
oh kittu.. come here...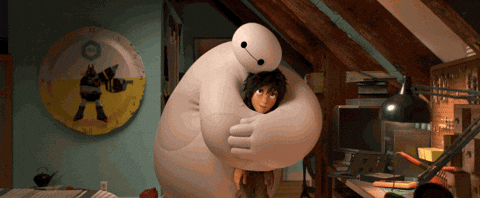 Don't worry naa.. we all had promosed you to never question the CVs for a bad epi and we have kept that promise so far..
and after today's epi you know we'll never blame them for anything.. it was all things beautiful...
and we are all with you...
so please cheer up.. okay