A/N: okay so I don't know how but I wrote this chappie last night
so brace yourself for the major trauma drama coming your way!
P.S you might get bored reading it BECAUSE ITS WAYYY TOO LONG It was very hard for me to stop myself from writing but i did LOL
so don't blame me when I leave you guys on a major dramatic Cliff hanger in the end MWHAHAHAHA *chokes* *cough* Enjoy reading!! *cough* *cough*
The Necklace: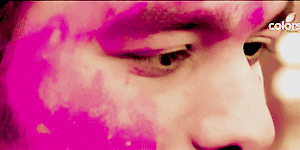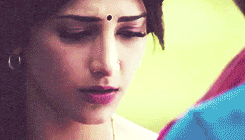 -Kismat K Dhaage-
"Am I asleep, am I awake, or somewhere in between?
I can't believe that you are here and lying next to me
Or did I dream that we were perfectly entwined?
Like branches on a tree, or twigs caught on a vine?
Like all those days and weeks and months I tried to steal a kiss
And all those sleepless nights and daydreams where I pictured this,
I'm just the underdog who finally got the girl
And I am not ashamed to tell it to the world...
Truly, madly, deeply, I am
Foolishly, completely falling
And somehow you kicked all my walls in
So baby, say you'll always keep me
Truly, madly, crazy, deeply in love with you
In love with you..."
- Truly, madly, deeply by One Direction.
Chapter 11
"So Vasundhra jee finally our butterfly flew away!"
Bauji exclaimed sadly and Vasundhra Nodded putting her hand on her husband's shoulder. She gave him tea as she sat down facing him. Soon Dadi Dhruv, Shraddha, Viraj, Both Bhayas and Bhabis joined them on the breakfast table. Preeti Bhabi excitedly started showing all the videos she made of last night to Dadi earning a laugh from her. It was the morning after Kiran's wedding. Vasundhra said she is glad that all the events were wrapped up perfectly. Everyone was recalling last night's memories of the auspicious wedding of their beloved Kiran. Just like everyone the fragments of last night was still fresh in Thapki's mind. She was drying her wet hair with a smile stuck to her face thinking about the one and only. She sat down in front of the mirror and her fingers brushed over her lips as her mind flew back to what happened last night.
*****Flashback*****
Kiran's Vidai ceremony was done and after bidding her farewell the guests left and everybody went to their rooms to rest. Thapki was standing in her balcony looking at the last fading firework of the night. Her mind was only revolving around Sona's confession and Maa's ultimatum. She sighed thinking about how unlucky she is that she has to realize her feelings for Bihaan at the wrong time. She sighed again closing her eyes, letting the slow breeze play with her loosely curled strands. A few moments later she felt the warm touch of his palm on the back of her hand. She opened her eyes and took in his anxious looking face. He was worried of her sudden change of behavior. Thapki was avoiding him after the day before wedding. He thought maybe she's upset because he's spending more time with his best friend rather than her but he doesn't know what's making her more restless these days.
"Thapki...is everything alright? You seemed a bit off today."
He asked worriedly cupping her cheek in his left hand. She looked into his eyes as if trying to convey what she is thinking or feeling but she looked down and removed his hand and went towards her vanity desk.
"I am alright Bihaan in fact I am really happy today! I was just... thinking about Kiran. What happened today was the biggest moment of her life, just like any other girl her kanyadan reminded me about mine that's why I got a bit sad but I am so excited for her that soon she's going to start the new chapter of her story unlike me wh-"
Thapki was cheerfully trying to change the subject but paused herself when she realized where she was going towards. Bihaan clenched his fist furiously as she unknowingly brought up the most hurtful memory. She noticed it and was cursing herself for reminding Bihaan about the darkest night of their lives.
"I-i-i am sorry Biha-"
"Don't be Thapki I am your culprit and I will always be! You shouldn't blame yourself for my fraud."
Bihaan scowled at her thinking back to what happened that night and how he sat in Mandap instead of Dhruv just because Maa never wanted Thapki as her Daughter in law. He turned his back around not trying face her. Thapki raised her hand up to put it on his shoulder to assure him but she refrained herself thinking what she would even assure him about? Bihaan was about to leave the room when she grabbed his arm stopping him. He looked astonishingly back at her over his shoulder where her eyes asked him to stay.
"Bihaan whatever h-h-happened between us cannot be ch-ch-changed bu-"
"But can we try work it out?"
Bihaan hopefully questioned looking at her with teary eyes, where Thapki got stunned and her eyes went wide in shock. She couldn't comprehend what she should answer him. His eyes only shone with hope and regret. He gently cupped both of her cheeks and made her face while looking into her eyes.
"Thapki...I promise this relationship may have started with betrayal, lies and fraud but trust me I want to continue it rightfully. I want to convert this fraud relationship into a truthful one. I have a regret in my heart for what I made you suffer but believe me I want to fix it. I don't care about anyone else now All I care about is that one chance Thapki...will you please give me that one chance?? A chance to redeem myself? Will you try to mend this hollow relationship with me and fill it with fidelity and sincerity??"
Bihaan's honest and promising confession made Thapki felt guiltier. His faced reflected how optimistic and hopeful he was while, her brain was on verge of exploding. Her heart was screaming with the answer to his questions but Sona's confession and Vasu's vile words engulfed her auditory senses. Their voices started to echo in her mind and More Tears rolled down her check as she was staring at him blankly. She wanted to shout a yes on top of her lungs but her tongue was tied. Bihaan noticed her vexed state and realized what her answer would be so he let her go and wiped his tears with the back of his hand. He apologized to her and asked her to rest.
I wish I could tell you what trauma I am going through Bihaan but now I couldn't care less about my promise with Maa but what about Sona??
She thought to herself as rage build up inside her.
"B-b-Bihaan..."
He paused his steps and turned around as he was about to leave. She walked towards him and looked into his eyes. Bihaan Hurtfully looked back and wiped her tear with his thumb.
"Kiss me."
Bihaan was dumb founded at what he heard. She smiled knowing she gave him a major shock. Bihaan searched her eyes for any lies but she nodded intertwining her fingers with his large ones. Without any further ado, Bihaan embraced her plump lips with his soft ones. At first it was just a sweet passionate kiss. Their lips were moving slowly yet perfectly in sync and the thumb of his right hand caressing her cheek gently while his left hand snaked around her waist pulling her towards him. She traveled her hands from his chest to his neck and wrapped her arms around his neck further deepening the kiss. She felt all of her distress and pain washing away. He wanted to pour all of his desperation for her in this kiss and she showed him how much she needed him at this time, more than he needed her. They broke off breathlessly looking into each other's eyes that shone with lust and longing for each other. They rested their foreheads against each other's as they were trying to catch their breaths and couldn't stop grinning. Bihaan's thumb never stopped caressing her cheek and she felt her lips getting cold so she pulled his face again towards her to cover her lips with his' like a duvet. Bihaan was startled at first but soon he responded back and this time he took her towards the bed while kissing her. He laid her down and was on top of her when she had the collar of his shirt clenched in her fist pulling him closer towards her and not letting him go. They parted their lips and deepened the kiss and few moments later Bihaan continued trailing down her neck nibbling gently on her soft skin. He planted sweet pecks on her neck, shoulder her beauty bones making her moan in pleasure and he smirked. Their lost lips soon found their destinations. This moment was perfect for both of them. He didn't care about anyone except her at this time and he took her behavior as an answer to his questions where she only cared about him and she was sure she doesn't want to end their newly started love. If God has wrote him in her life like this then be it she is ready to face any challenge in her life just to be with him whether it's Maa or Sona she knows what her heart wants now.
"Now I know my answer Chuk Chuk Gaadi."
Bihaan chirped after breaking off the kiss and she chuckled. He intertwined his fingers with her's giving her a gentle peck on her lips and she smiled. He looked down at her admiring the moon of his universe and she was looking at him like he was the angle fallen from heaven for her. They both stayed entangled in each other like that for what felt like eternity but had to end this precious moment because Dadi called Thapki's name. They sat up and Bihaan groaned in annoyance which made Thapki giggle. She unwillingly stood up to leave. He grabbed her fingers quickly and pouted telling her he's not finished yet. She chuckled and bent down to his level and kissed his nose and left him alone to play the beautiful scenario in his mind again and again.
*****Flashback*****
Her bangles clinked as she put the plate full of sandwiches, Shraddha made on the table. Dadi and Vasundhra praised Shraddha while Bihaan joined in everyone for breakfast. He glanced over at Thapki and caught her already looking back at him. Her cheeks tinted pink and she shyly looked away while he smirked to himself. Vasu ask Bihaan where Sona is. He told her that she left early for her shoot. Thapki was about to serve him sandwiches when he said he wants to eat French toast made by her today. Bauji scolded Bihaan for troubling Thapki and eat whatever is in today's menu but Thapki said she'll go and make his breakfast. Shraddha rolled her eyes at Bihaan and continued devouring her favorite sandwiches. Thapki quickly prepared everything and was about to dip pieces of bread in the batter when she felt two arms wrapped around her waist from behind. She was about to scream when a manly hand covered her mouth. She felt herself being turned around by him and her innocent eyes met his lustful dark orbs. He put his finger on his lip motioning her to keep quiet and slowly removed his hand from her mouth.
"B-B-Bihaan why did you scare me like this?? I was a-a-about to shriek don't you k-k-know I am ticklish?"
Now it was her turn to cover her mouth as she realized what she said. He had a mischievous grin plastered on his face, after she accidentally blurted out her biggest weakness in front of him.
"GAJAAB! I never knew about it! Chuk Chuk Gaadi you are going to be in so much trouble."
Bihaan amusingly exclaimed and Thapki knew what he was going to do so she tried to escape him but she couldn't get the chance, as he blocked her way by putting his hands on the both sides of the counter and trapped her. He had is one eyebrow raised up and a playful smirk tugged to his lips while Thapki pouted at him for making her his hostile like this. He wrapped his arms gently around her waist again and pulled her close. She raised her eyebrow at him as her eyes sparkled in merriment.
"B-B-Bihaan someone might see us like this and I need t-t-to make your breakfast so let me go!"
She exclaimed shyly faking a serious tone but failed and Bihaan pulled her more close to him this time with full force and their chest crashed with each other.
"You know I won't let you go until you..."
He whispered flirtatiously in her ear. His raspy voice sending chills down her spine and he brushed his finger against her lips and then tap on his lips. She giggled at his gesture and shook her head no playfully.
"Alright then! I am going to starve myself today."
He declared his decision proudly while Thapki rolled her eyes at him. A mischievous idea struck her mind as she cupped his cheek and looked into his eyes with full authority telling him that he only belongs to her and slowly leaned in. Bihaan smirked and got himself ready but before their lips can even touch, she jerked her head back leaving him completely stunned. She chuckled as she purposely teased him like this for good 3-4 times until he finally gave up and let her go from his tight embrace. He disappointingly turned around to leave but felt his jacket being pulled back and a pair of soft lips smashed on to his lips. Soon he felt his body reciprocating towards her rough yet passionate kiss. He took her petite figure in his arms and she had her one hand on his chest and other grabbing his collar. Their lips moved perfectly in synch and he deepened the Kiss telling her how much he need her. After few moments of- what felt like Heaven, Thapki broke off unwillingly but the sweet taste of his lips never left her's. She knew it that she has never felt so alive and wild before and it was only his charm which was driving her crazy all the time. She wanted to tell him that how much she loves him but she was still afraid of confessing her love to him where Bihaan Pandey is irrecoverably and irreversibly in love with her for a long time and was feeling the same. It was like two souls yearning and longing for each other but their tongues were tied and they were too afraid to admit their feelings for their other half.
"B-B-Bihaan I-I L-"
"So this is why you wanted the toast?"
Bauji interrupted Thapki giving them a sarcastic look and they abruptly straightened up with their heads down in front of him in embarrassment, as if they committed some crime. Bauji laughed at his two most favorite children and they both looked at each other with their cheeks being hot red.
"Bihaan Come! I have some things to discuss with you and Thapki Bitya bring his tea and French toasts in my room."
Bauji exclaimed amusingly putting emphasis on French toast and motioned Bihaan to follow him. He gulped thinking Bauji is going to tease the hell out of him so much and left the kitchen following him to his room. Thapki sighed in relief as Bauji left and shook her head laughing at her husband and got back to preparing his breakfast.
"OH GOSH Bihu don't ever do that again!! JEEZ you scared the peanut butter out of me."
Sona exclaimed putting her hand on her chest trying to catch her breath and leaned in the doorway to support herself. She just got back from her shoot and was about to enter her room when Bihaan burst open it almost knocking the air out of her lungs. She exhaled and inhaled calming herself while Bihaan shook his head at her and took her bag and stuff and threw it on the bed and made her sit on it too. He kneeled down to her level and took her hand in his.
"Today is a very biggest day of my life Sona!!! I am finally going to confess my love to the one I love!"
She perked up and covered her mouth in excitement.
"Oh really?? OH MY GOD I can't believe it Bihaan."
She happily chirped hugging him. He hugged her back and quickly broke of the hug asking her to get ready before 7 as he will take her to that secret location where everything will be revealed because tonight is a very special night for him and then he left. She was still in shock thinking this the biggest day of her life also so she should dress up nicely. She went towards her cupboard and took out her favorite midnight blue frock that had full laced sleeves and paired it up with a black choridar pajama and light blue and white laced dupatta took out her black strapless sandals. She took out some blue and black earrings complementing her dress code. She decided to go by this selective theme because she knew how much Bihaan loves every shade of this color but midnight blue was his favorite. She put everything on the bed and went towards her drawer to search for her curling wand when her phone rang. She annoyingly rolled her eyes as she saw the caller ID but still pressed the green button.
"Ya know you shouldn't roll ya eyes that much because soon they will fall out from their socket"
Rudra snickered at his own comment as soon as Sona said hello. She was startled by his comment thinking how does he know she rolled her eyes at him.
"You know you should be really grateful to me that I selected you for my movie and please don't spoil my mood today I am very VERY happy right now."
She replied back and put her curler on the vanity desk and searched for some blue nail paint. She heard Rudra chuckled on the other side and she rolled her eyes again.
"I told you not roll your eyes they might fall out btw why so happy? Did the lover boy proposed ya?"
This time she stood up and searched behind her curtains and under the bed to search if Rudra has installed some sort of a camera device anywhere in her room. Then she face palmed herself thinking he had never been to her room but then how does he know about her rolling her eyes at him.
"You are really creepy seriously and no he didn't but he will soon in... less than an HOUR??? Oh my GOD Rudra just tell me why you called please I need to get ready I don't have much time!"
Sona started pacing in the room as her panic mode got activated. Rudra laughed out load on the phone as if she just told him the biggest joke of the century. He went silent saying he forgot why he called and started thinking. She wanted to punch him so bad right now for wasting her time. She was taping her feet impatiently while Rudra made noises as if he trying remember something very important.
"Oh yeah I called to remind you that I can't come tomorrow I need some uuh stuffs to take care off."
His tone got serious and she agreed saying she would reschedule the shoot the other day and they quickly hung up. Sona threw her phone the side and went into the bathroom to get herself ready for the big night.
"Okay I am asking you for the last time Where are we going Bihaan?? Just give a little hint please?"
Sona curiously asked Bihaan again and he rolled his eyes at her. She has been asking him the same question their whole ride and Bihaan kept ignoring it and now she was getting on his nerves and she knew it so she was having fun irritating him. She continued irritating him and soon the car came to an halt. It was dark place which she didn't recognize of course. Bihaan unbuckled his seat belts and stepped outside the car. He went on towards Sona and like a gentlemen opened her door for her and grabbed her hand helping her out. She was so excited that she never observed what Bihaan was wearing, now she got the chance to admire him. He was wearing a black blazer with a blue T-shirt and dark black jeans paired up with black boots and big silver Rolex watch wrapped around his wrist. She realized he got a haircut too and He looked perfectly handsome. Bihaan snapped his fingers in front of her, as he found her staring at him without even blinking. Her cheeks got pink and she nervously looked down putting a loosely curled strand behind her ear.
"Arey Bihaan what are you doing?"
She asked astonishingly as he covered her eyes from behind.
"It's a surprise so i want to see your reaction about it."
He joyfully exclaimed and took her carefully towards the setup he got done for the night. He removed his hand slowly from her eyes and asked her to open them. She slowly took in the beautiful sight in front of her. It was a small Arabic beach restaurant where he had his set up done near the Sea with a table for two set up in the middle and a pathway decorated with Rose petals and its sides lit up by small lanterns that lead you straight towards the table. Their spot was surrounded by trees luckily, so they were decorated with small lanterns hanging from the branches of the trees. It was an open sky restaurant and the night was breathtaking as well. The moon shone with its full radiance in the sky and stars were twinkling behind the clouds, as if they were little pearls shining inside the oyster. The whole place was dark but it dimly lit up, due to the small flares of light coming from lanterns adding more beauty to the scene. She couldn't help but grin ear to ear and turned around only to be greeted by him mirroring her expressions. Her heart raced in her chest with her speed as she walked towards him and he smiled looking down at her.
"So did you like it?"
"I loved it!"
He nervously asked biting his lips while she euphorically replied with tears of joy in her eyes.
"And what about this??"
Bihaan asked as he took out a small box from his pocket. She looked up at him as couldn't believe that whether it's a dream or reality but it was an indeed everything about tonight was real. She gasped as she opened the box and found a cute two star crystal necklace laying peacefully in it.
"B...Bihaan this is absolutely ravishing!! I loved it a lot dear"
She complimented as she embraced him in a gentle hug. He hugged her back and sighed in relief.
"I am so relieved that you liked everything I hope she gets surprised just like you and love it as much as you did!"
Bihaan honestly exclaimed with his heart beating hopefully and Sona felt her stars colliding in her mind when she heard what he said.
"Her...?"
She choked out with a shaky voice trying to control her tears and break off the hug while, Bihaan nodded taking her hand in his'.
"Yes her! The one I love the most and can't even imagine of living my life without her! I just...Love her a lot Sona! Not even the whole galaxies can be described as the amount of my love for her."
Sona read his eyes and they were speaking nothing but truth. She has never seen him this happy since Bauji brought him in this family. Even though she wanted to celebrate this joyous moment with her best friend but she felt herself drowning into great distress. She tried playing calm In front of him but it was suffocating her. She finally gathered here self-up.
"Who is...? Who are you talking about B-Bihaan.?"
"I am talking about... Thapki..!"
DO NOT COPY THIS POST AS THIS IS EXCLUSIVE TO INDIA FORUMS


Edited by chandaaaxo - 23 May 2016 at 3:15am