Originally posted by FangirlForever
Originally posted by prc_fan1
WAIT WHAT! BABA RAMDEV'S SHOW ON SONY??!!!??
WHY WOULD PEOPLE WANNA WATCH THIS MAN?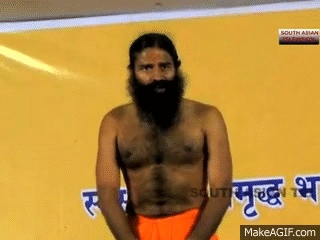 Uske saath uska ek koi chela bhi hai na YOG YATRA
PPL want to go on date with him and you are talking about watching him on TV
I am sure Kirtiben would deifnitely go.Afterall she is a fan of churan.
They will have noodles and sheed and cornflakes on their date.
Highly Paushtik