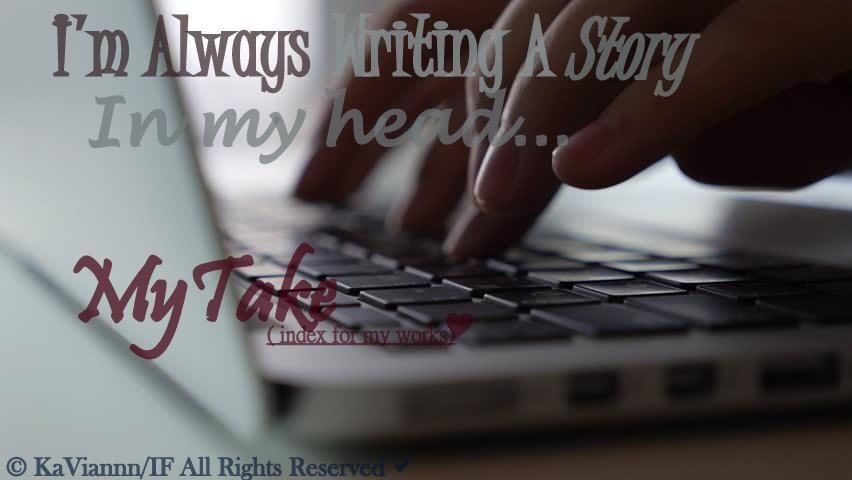 Hello Lovelies, this is den for ArIya.
You can follow my other stories for more action, drama, suspense and romance on Wattpad. Me as xMyTakex
~MyTake.~
Be My Baby? (ArIya)

Summary
: 1 month. 30days. She visited her friend for a month and met him. Both fell head over heels with each other, but then came his ex-gf who wanted to get him back. He their put aside their plans to meet his ex-gf. Will our princess forgive her prince? He seek forgiveness and asked her '
Be My Baby?
'. What would be her answer?
Secret Love (Imagine Your Own Couple)


Summary
: But this is SECRET. My love for him is still secret. I wonder when will he realize we should be together. He might not be mine now, but one day he will be. Mine. Only mine. Because being his friend is not what I have planned for. My
Secret Love
for him is pretty intense and we will be together if we are meant to be.
Underneath the Mistletoe: [coming soon]


Edited by KaViannn - 23 September 2016 at 2:48am