Episode Live Reactions: 4/26/16
THAT DAMN SEXYTIME BACKGROUND MUSIC THOUGH. LIKE YES. YES YES YES. I AM READY FOR THIS. SHRAMAN ARE READY TOO. LET'S DO THIS.
GIF REACTION: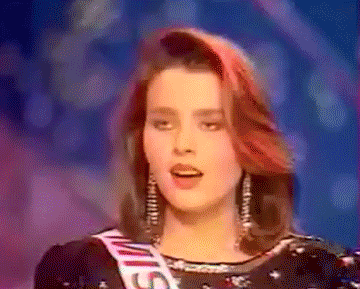 *You are speaking to Kriti's ghost. The episode literally SLAYED her*
*let's just get onto the reaction before I lose my typing capability
*MAAAJOR ALL CAPS ALERT*
___
-LOL Khosla W*F. HEIGHTS of desperation.
-Love how Shravan pushed aside Goglu, kiss baat ka badla le raha hai
-LOL THIS IS SO STUPID KHOSLA WHY YOU SO DUMBBB
-LOOOL Shravan's done his homework, I love how the writers never fail to highlight how BOSS he is
LIKE SUCH A M'EFFIN SEXY BAMF.
-SHRAVAN'S FREAKIN EXPRESSIONS I LOVE HIM
-THAT WINK SHRAVAN'S FACE IS JUST KILLING ME RIGHT NOW.
-SHUT UP NO ONE EXCEPT OUR TIWARI PARIVAR AND SUMO GET TO CALL HIM LAMBU.
-He looks like SUCH A DAMAAD as he approached them. I WANT THIS MAN IN MY LIFE NOW.
-YO WHY YOU RUNNING. Shravan's head be like: BABY COME BACK.
-STOP CRAPPING ON MY SHRAVAN YOU IDIOTS. AISE HI NAHI
-"Tere apne bhai ne?" NO BITCH IT'S HIS FAULT FOR INVOLVING HIMSELF INSHADY BUSINESS WITH KHOSLA.
-"Maine Khosla ko aisa offer diya joh woh refuse nahi kar paya." DAMN SON THAT GODFATHER REFRENCE.
-LOVE HOW MUCH SWAG SUMO HAS TOO. LITERALLY THESE TWO REALLY ARE MADE FOR EACH OTHER. IM SO HAPPY. LIKE YEH HUI NA FUTURE MRS. SUMAN SHRAVAN MALHOTRA WALI BAAT!
-FIRST TIME IN A DESI DRAMA WHERE THE MALE & FEMALE LEAD ARE PRESENTED AS EQUALS.
-SHRAVUUU MY BOI OXFORD KA MUNDA.
-Aww the way they look out for each other
helping each other out, making each other heroes in front of their family
-I love Vandy
-This Kameeni though.
-I love how she's addressing what she spat at her face the other day with such dignity.
-OMGGG THE SCENE IS COMING UP THE SCENE IS COMING
-HOLY SHIT LORD HAVE MERCY. I LOVE HOW THE CVS GIVE US A SHIRTLESS SCENE AT LEAST ONCE A MONTH
-I love how she addresses how it's not just because he's hot.
-I LOVE THIS. I LOVE THEM. JUST YES.
-Channe ke jhaad
LOOOL I love how even when "romancing" the best friend wala ehsaas & familiaritiy is still there.
-HIS SMIRK IN THE MIRROR GODDAMN.
-DAMN WHAT IS THIS BACKGROUND MUSIC IT'S DEFINATELY DIFFERENT, I HAVEN'T HEARD THIS BEFORE, I HAVE EVERY BG SCORE OF THIS SHOW BY HEART THIS IS SOMETHING ELSE AND GODDAMN ITS SO FREAKIN SEXY YESSS I CAN DO MORE OF THISS. ME LIKEY THEIR SEXYTIME MUSIC.
-GODDAMN SOMEONE JUST DIM THE LIGHTS. THIS MUSIC AND DIM LIGHTS WOULD BE PERFECT YES YES YES YES
-THE CLOSEUP SHOTS HOW SOFT HIS VOICE IS f**k IM DYING. IM DEAD. SHRAVAN GETCHO FLIRT MODE ON BOIII IM HERE FOR THISSS
-LOL SHE'S JUST LIKE SO LOST, JUST NODDING LIKE AN IDIOT "HAAA" OMFG FINALLY WE SEE HER GETTING AFFECTED, LIKE ACTUALLY SHOWING IT BAHAHA OMGGG I FEEL YOU GIRL, MAIN TOH BEHOSH HI HO JAATI, THE FACT THAT SHE WAS STILL STANDING IS AN ACCOMPLISHMENT.
-LOOOL He's such a tease, got her all worked up, and then's just like "Cool" and walks away
THIS LITTLE SASSY LAMBU YESS
-OMFGGG "HO SAKTA HAI AGLI BAAR" THE f**k BRO YOU CAN'T JUST GIVE ME THAT MENTAL IMAGE AND EXPECT NO CONSEQUENCES.
-AWW NANUUU DON'T CRY I LOWE HIM SO MUCHHH
-AWWW MAAMI
See the actress who plays her is sooo talented, I love her. She knows what she's doing.
-Aww I'm so happy to see Sumo & Nanu so happy.
-AWW Daboo! Party toh banti hai!!
-Isn't it Villa? Why does everyone call it Killa now! I like both
.
-Bahahaha omg I'm so ready for Preeta to put her oot-patang khayal in Sumo's mind
-Aww I love how they're still showing Suman working
This is the female lead I want.
-Love the way Preeta & Sumo can just
-"PAPPI" BAHAHHAHA OMG NOT THIS AGAIN, ISS BAAR TOH DENA HI PADEGA.
-LOL WHAT DID THE OTHER WOMAN SAY I WANT TO KNOW. Love how everyone's just assuming Shravan to be Sumo's guy. Like the lady said "mere waale ne aisa bola" so that makes Shravan Sumo ka "mere wala" if they're advising her on this topic using their experiences with their husbands
-"LADKEIN SHAREEF NAHI HO SAKTE" OMG BAHAHAHA IT'S SO FUNNY HOW JUST TODAY WE WERE TALKNG ABOUT SHRAVAN'S VIRGINITY TODAY (HOLLA AT MY AT SISTAHS, YES I'M CALLING YOU OUT
) OMG I CAN'T WAIT. ISS BAAR TOH MAIN SHRAMAN KI PAPPI LE KARHI CHODUNGI BASSS
Precap:
-MOTHEREFFER THERE'S THIS STUPID BLACK BOX MUJHE KUCH DIKHAI NAHI DE RAHA HAI UASDJFHASKDLFHJA
-LET ME TRY ANOTHER LINK HOLD ON
-OMG SAHI WAQT AA GAYA
-OMG FEEES
-OMG IF ONLY HE KNEW KI USKE DIMAAG MAIN PREETA SE BAAR KARNE KE BAAD KYA KYA CHAL RAHA HAI OMGGG
-OMGGG THEY'RE SO f**kING CLOSE YESSSHHH I WANT THAT PAPPI AND A I WANT IT NOW, AGAR KOI BEECH MAIN AA GAYA IMMA SLAP THEM TOMORROW LIKE FULL ON RAGE MODE.
-Seems like hum EDKVians ka acha time chalu ho gaya, now we gonna get them ShraMan "in each other's faces" wale scenes, and it'll be extra special because they aren't ainvayi, meaning hai yeh scenes ke peeche, to mark the final transformation from friends to lovers--to see each other as man & woman
SIGHHH
MAIN MAR GAYI
I FEEL LIKE I SAY THIS AFTER EVERY EPISODE
DAMN IM SO HAPPY I WATCH THIS SHOW
IT'S JUST SO PERFECT I CAN'T
SHRAMAN ARE SO EFFING PERFECT TOGETHER I SHIP THIS SO HARD
*IN THE RECOVERY ROOM*
-Kriti
PS. I love how the episode wasn't dhamakedaar just because of their close proximity, but because the development that proximity entails. Dost se badkar hai yeh dono ek dusre ke liye, finally ab jatana shuru karenge.


Edited by .SankaDevi. - 26 April 2016 at 12:26pm