CHAPTER 5:THE HEARTBREAK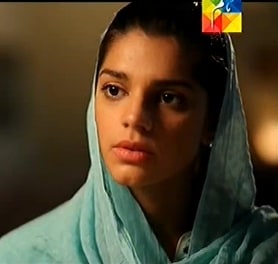 The next morning Kashaf and Zaroon met at the city cafe, their usual hangout place after college. The moment she had made her entry in the cafe, he knew something serious had happened. Suddenly, he felt a rush in his body, a sense of desperation, to know what brought that frown on her face, made him shudder.
She silently took the seat opposite him. A strange aura could be felt. Taking a deep sigh he broke the silence
"Kya hogaya hai Kashaf? "
"Hum pehle kuch order kar lein? "
She pleaded.
"Sure. "
After placing an order, he again raised the same question
"Masla kya hai? Tumhari yeh silence meri tension me izafa kar rahi hai. "
"Zaroon kal ammi ne.. "
She closed her eyes for a while letting out a cold sigh while he waited silently praying that at least now he could understand her feelings towards him.
".. Ammi ne mere liye ek rishta dhunda hai. "
She din't know how he would react. She spluttered lowering her gaze, waiting for a response.
He laughed leaving her in shock. She looked up at him with questioning eyes. He understood the expression and spoke sweetly
"Toh kya woh ladka tumhe pasand nahi? "
She sat there in disbelief trying to figure out if he was really asking such a stupid question. Hasn't he noticed all those dumb things she did in the past few days making it so evident that she loves him? Is he that dumb? She wondered. No, he isn't, she knew this. He always understood such gestures. They were not alien to him. A man who is always hit on by girls and the way he always tried to politely escape such girls makes it so obvious. Doesn't it? Wait a minute, does it mean he knows she loves him but he doesn't hold such feelings and hence is trying to escape?He doesn't want to hurt her and hence is pretending that he din't see it. It was all clear in her mind now. What a fool she was! Tears started welling up in her eyes but she somehow controlled herself.
"Kashaf. "
A loud voice broke her trance.
"Haan.. Woh.."
She decided on not making a fool of herself anymore.
" Woh aaj araha hai. Mujhe dekhne. Halake hum ek dusre ko jante hai."
Gaining courage, she spoke in a shaky tone.
"To isme kaunsa masla hai? Yeh toh tum koi pehli ladki nahi ho jiske saath yeh ho raha hai. Aur Kashaf yeh toh hona hai hi. Aur abhi toh woh sirf tumhe dekhne araha hai kaunsa woh aaj hi tumhara nikah padhwa rahe hai? Aur tumne toh mujhe aise dara diya pata nahi kaunsi afat aa padi ho? Maine toh pata nahi kya kya andaze laga liye the? "
"Par mujhe yeh shaadi nahi karni. "
She spoke closing her eyes, letting out those tears she had been holding long.
He moved uneasily in his chair seeing her like this. He had never seen her this upset and those tears. It seemed to him as if she never had them. She was an ever smiling girl. Though cold in her gestures and hardly expressive. Seeing her like this today he felt an ache in his heart. He wanted to console her but he din't know what to say. He waited for a while and then spoke again.
"Dekho Kashaf tumhare uppar koi pressure toh nahi hai. Main aunty uncle ko janta hoon woh tumhe kabhi force nahi karenge. "
She let out another deep sigh and wiping her face spoke
"Zaroon mere pas koi option nahi hai. Aur naa hi mere pas koi reasons ki main is shaadi se inkar karoon. Woh larka abba ke best friend ka beta hai. Usse puri family ache se wakif hai. Aur woh mujhe pasand karta hai isliye toh yeh rishta aya hai. Woh abba ke good books me mujhse bhi pehle ata hai. Kya nahi hai uske pas? Aaj is age me he is among the most successful man of our city. Toh main kya keh ke mana karun? Tumhe kya lagta hai yeh baat maine abba ya ammi se nahi kahi hogi? Aaj subah yaha ane se pehle hi main unse yeh saari baatein kar ke aa rahi hoon... "
And she began narrating the morning encounter to him.
"Abba nahi karni mujhe abhi shaadi. "
She protested in the politest manner she could.
"Mujhe inkar ke koi reasons toh do. Padhai woh apko karne dega. Kaam agar karna hai toh woh bhi use manzur hai. Dikhne me bhi woh kisi se kam nahi. Aur itna sanjeeda ladka maine toh zindagi me nahi dekha. Apke inkar ke reasons kya hai? SHaam me woh araha hai. Aise to ap use pasand hi ho beta. Magar phir bhi apki tassali ke liye and i know ap mujhe disappoint nahi karengi. "
And he left the room.
"Kaho Zaroon kya mere pas koi options hai? "
"Agar tum chaho toh main unse khud baat karunga. Main samajhaunga ki tum abhi filhal ready nahi ho ya woh larka tumhe pasand nahi hai. Lekin iske liye atleast tumhe usse milna toh hoga. Ya phir even better agar tum khud usse mil kar yeh keh do that you are not ready ya main hi usse baat kar lunga. Woh samajh jayega i am sure agar woh itna sahi banda hai toh. Koi mard nahi chahega ki uski shaadi ek aisi ladki se ho joh is rishte liye ready hi nahi hai. "
She looked at him sternly.
"Kis rishte se baat karoge tum usse ya abba se? "
She gulped a lump down her throat with a bit of anger in her eyes. Yes, she was angry. Angry at the turn of events, angry at her parents for not giving her a choice, angry at herself for holding such feelings for him and most importantly she was angry at him for acting so indifferent, so stupid and passive. How can it be that he doesn't feel anything for her and presently not even pity? The lack of reciprocation was making her go crazy and weak.
And he.. Well, he was taken a back by this question of hers, the rage and pain in her eyes was a shock for him. He was stunned and fumbling he said
"Ek dost ke naate se. "
"Sach? "
She smirked.
"Shukriya Zaroon. Rehne do main ab yeh khud handle kar lungi. "
Saying this she left the place.
He was left confused in the cafe. He din't know what was making her behave in such a manner. He placed his hands in his palm and taking the deepest sigh ever he left the place.
Reaching home she threw all her belongings and sat on the floor crying her heart out. The decision was made. She wanted to bring out all the possible tears today for she never wanted to cry over this any longer.
"Why? "
She shrieked looking up towards the Almighty.
Gathering all her courage, she went towards her mother and spoke in the coldest possible manner.
"Ammi i am ready for this marriage. Mujhe nahi dekhna Sahir ko. YEh formalities ki ab zaroorat nahi. JAnte toh hai hum dono ek dusre ko. EK aur mulaqat se kya farq par jayega? Aur ap log jab kahengey main is shaadi ke liye tayyar hoon. "
RAfia smiled at her and embracing her she said
"Mujhe yehi umeed thi tumse. Tumhare abba kitne khush honge. Main abhi unhe itelah karti hoon. "
"main kamre me hoon. "
Saying she excused herself.
In the evening, MAria entered her room furious at her.
"Yeh main kya bakwas sun rahi hoon Kashaf? "
"Kya? "
She pretended.
"jaise tumhe kuch pata nahi. Sahir se shaadi kyun kar rahi ho tum? "
"Kyu ki woh mere liye ek sahi option hai. "
"Aur Zaroon? "
"WOh kabhi option tha hi nahi. "
"Kashaf please aisi baatein mat karo.Main usse baat karti ho woh todha stupid hai but woh samjah jayega. I am sure woh tumse utni hi mohabbat karta hai jitna tum. "
"Main kisi se mohabbat nahi karti aur tumhe usse koi baat karne ki koi zaroorat nahi. Tumhe meri kasam hai. Ab Sahir hi mera future hai. "
she said sternly.
"Tum khush nahi ho Kashaf. "
MAria said shaking her.
"main hoon bohot khush tabhi toh maine yeh faisla lia hai. Sahir mujhse mohabbat karta hai aur mujhe bohot khush rakhega. Aur ainda main is baare me koi baat nahi karna chahti. "
"Kashaf"
She uttered in a pleading tone.
"please. "
She said leaving the room.
She could feel her mind bursting. That night she broke the promise that she had made to herself a few years back but she realized that she had done it a million times already. However, today something was different. Today she underwent the same condition she had gone through that night. Crying and consoling herself she finally slept.
An update after a really long interval.Hope you all enjoyed it. Please do let me know your views and do hit the like tab


Edited by Bhatakti_atma - 30 December 2016 at 3:06am